I've starting working on my Tristar 1/35 PzKpfw 38(t) Ausf. E/F. I'm building mine as one that served with the 19th Panzer Division in Russia 1942. That well worn winter scheme is just too gorgeous to pass up.
Here are some early hull assembly shots. I thought it would be a bit tricky since the hull is comprised of a bunch of flat parts, but everything lined up and fit perfectly!
The suspension is actually pretty sophisticated and it works! The parts are very small, so it's been a bit of a challenge getting them together with these big fingers. Good thing I took it easy on the caffeine while working on them!
I found an error in the instructions in step 1-1. Part E-6 is for the right side of the bogie, E-5 is for the left. Pay close attention for those of you who have this kit in the stash. The little shields on those two parts should be positioned so they act as a bumper if the suspension arm moves high enough to touch the leaf springs.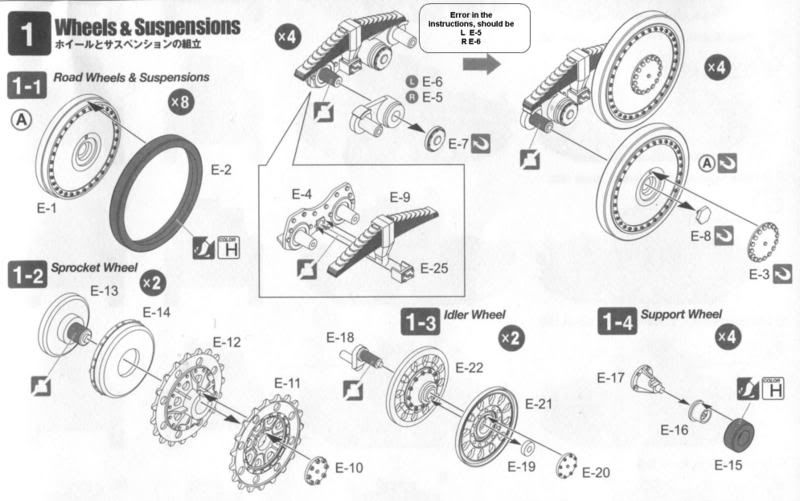 The bogie assemblies actually pivot on the springs, and the suspension arms articulate! See! If you watch real close you can see them dancing. They're moving to the beat of the Led Zeppeling DVD I had blasting in my fortress of solitude.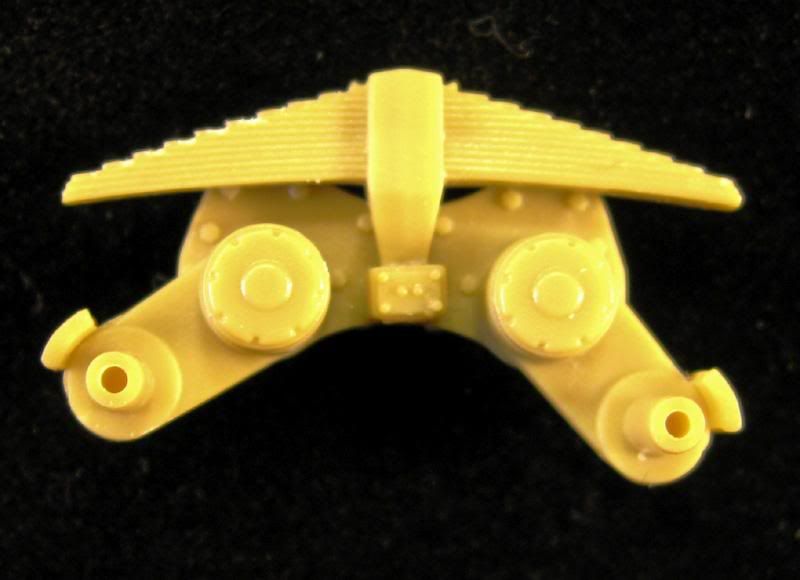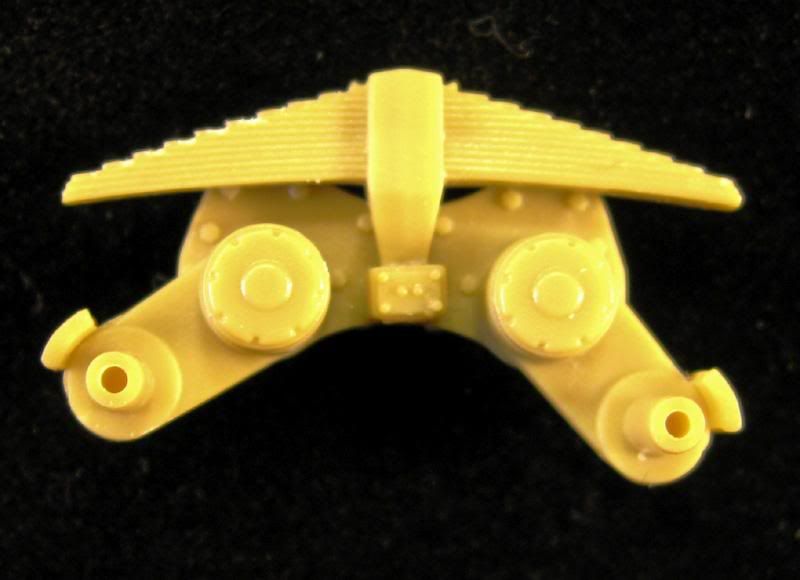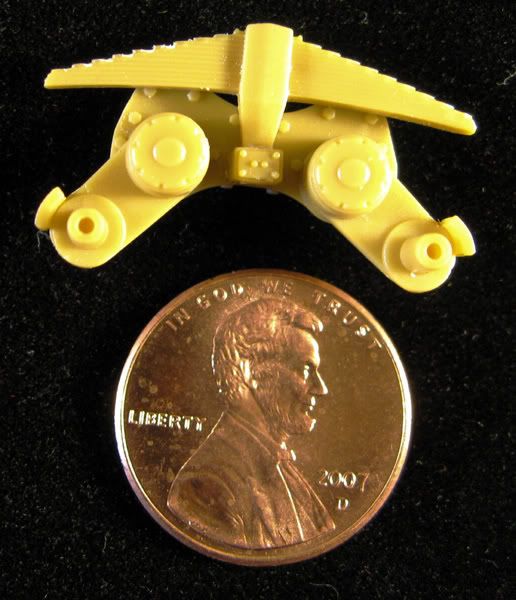 Hmm.... I think I've been inhaling too many glue fumes....
Here are a couple of shots of the drive sprockets and idler wheel assemblies. The assemblies work i.e. the sprockets and idlers turn on their mounts. The parts are very thin, detailed and delicate and do require great care and precision when assembling them to make them work. The detail is outstanding! This is my first Tristar kit and I must say I'm impressed!
Here are two shots with the bogies, drive sprockets and return roller assemblies (minus rubber wheels). The wheels and rubber parts will be attached after painting.
Here are some detailed shots of a couple of the visors. Those little PE brackets were fun......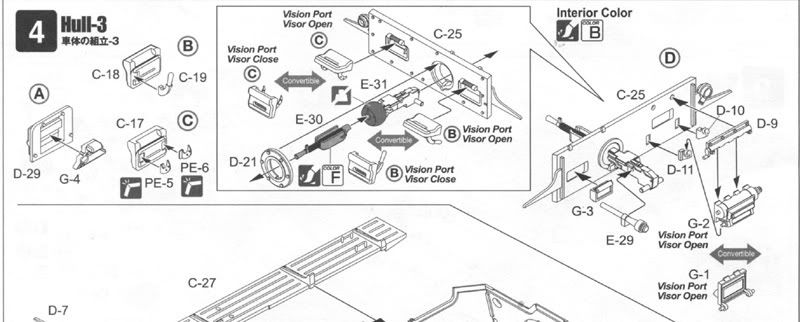 And here is the finished front hull plate assembly. Those little PE brackets for the right side front hatch were a bit of a pain in the a**, but I'm sure my issues were self induced.
Believe everything you read about this kit, the engineering and fit are fantastic! If you run into snags, trust me, they are self induced (don't ask me how I know this....
). I'm really impressed with this kit!
Here are some pics after having added the fenders, support brackets, hull top armor plates and various other detail parts. The box with the perforated sides consists of 5 separate parts which were a little fiddly because they're so small, but with good tweezers, patience and lots of care it managed to go together nicely. It hasn't been glued to the fender yet so the gap you see underneath the box is because it is just sitting on the fender right now.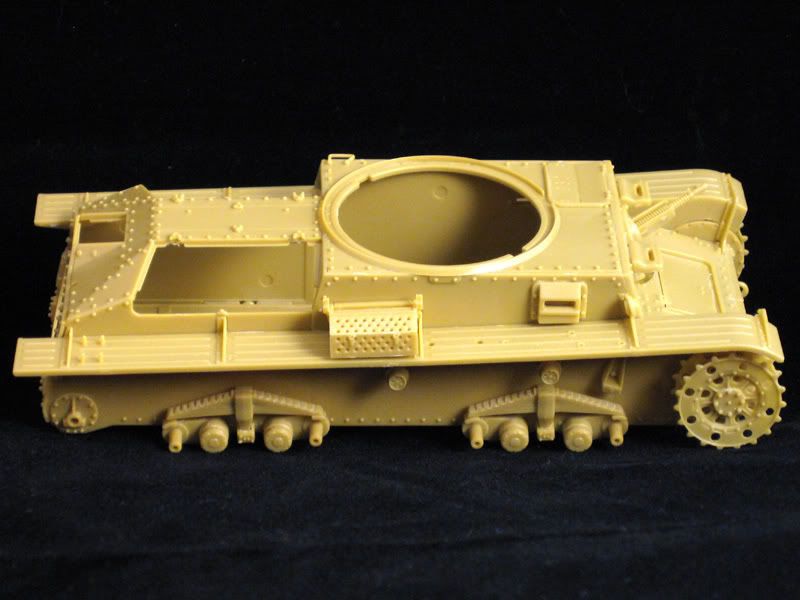 Here is the hull after a few more of the details were installed. This is a fun little kit. It's good practice for these big hands working with all those fiddly little parts.