After reviewing this awhile ago I figured it was time to start construction on this kit. Since I want to portray a combat duty Flakpanzer, the first item to take care of is the lightening holes in the drive sprockets. Now, if I wasn't so cheap I would have purchased the ModelKasten set to correct this, but cheap I am! So, let's see what we can do with the kit parts and build this right out of the box...........
Mixing up some Squadron green putty with a little Testors liquid glue I worked it through the inside of the sprockets and then scraped off the resulting blob on the face with a toothpick..........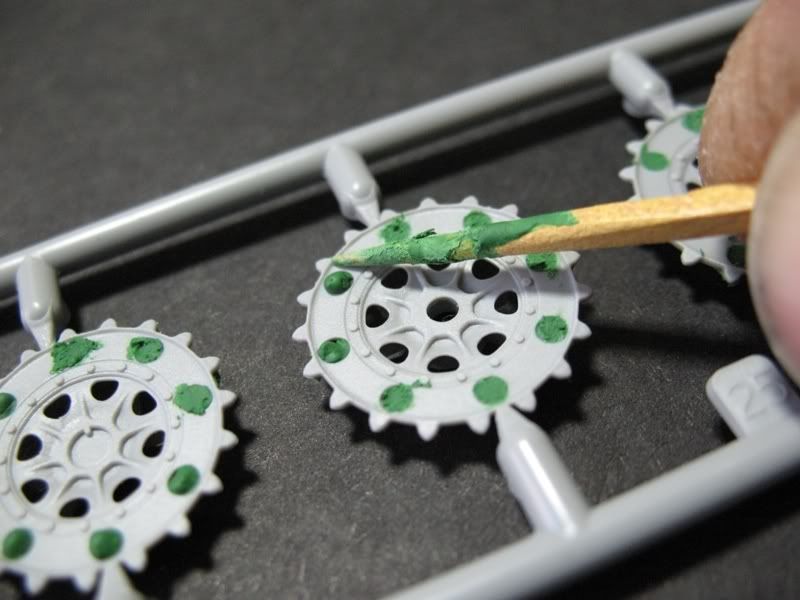 Making a mess is easy, cleaning it up is a bit more of a challenge. The inside will be easy to sand as it is a flat surface, the outside surface a little more difficult due to the recessed area. What I needed was something to fit inside of the recessed area and an 11mm socket fit the bill. I glued a piece of 1000 grit wet/dry sandpaper to the end with a dab of CA and then just cut around the outside and inside to make a 'disc'. Then it was just a matter of lightly wet-sanding and refilling with putty where needed. I use silver paint to check my progress as this shows up any flaws that need retouching, if, after sanding,silver showed up where the holes were then most likely it needed more filling.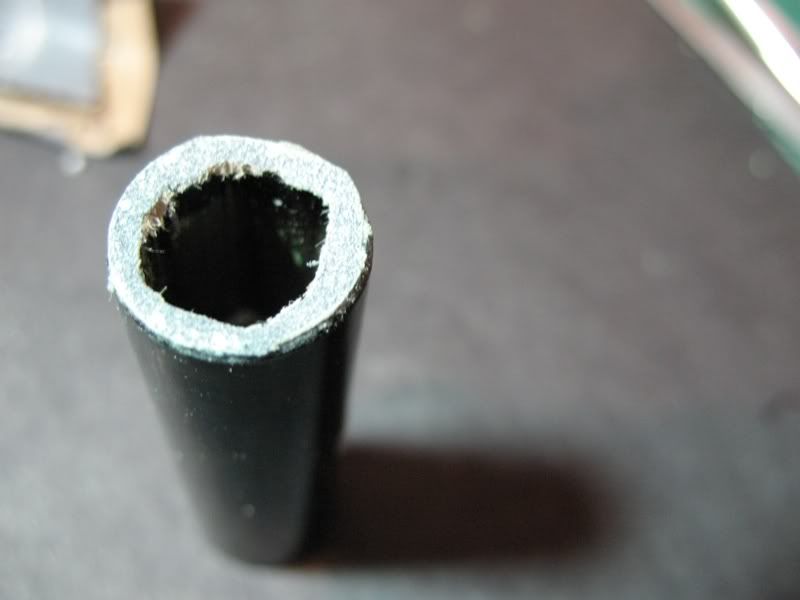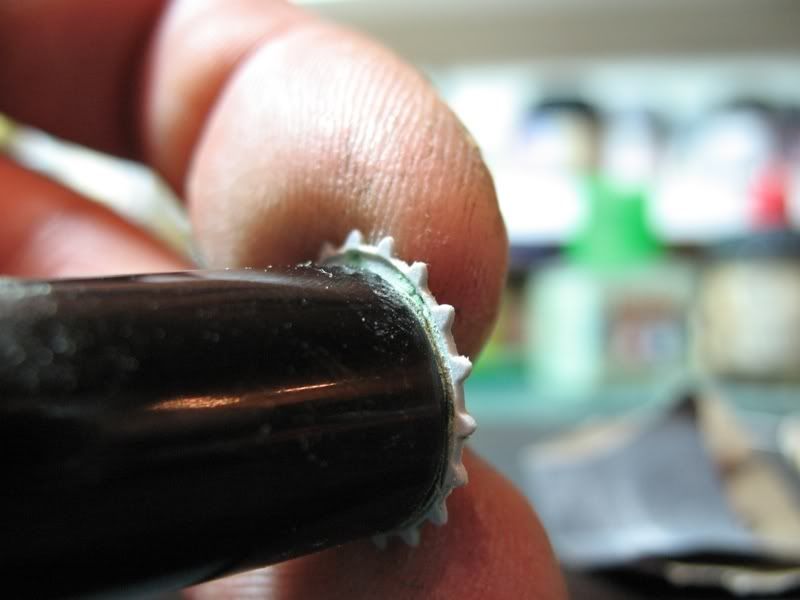 All done, not perfect by far, but after painting with flat and weathering they should look OK. And the best part is I'm using the kit parts (told you I was cheap!)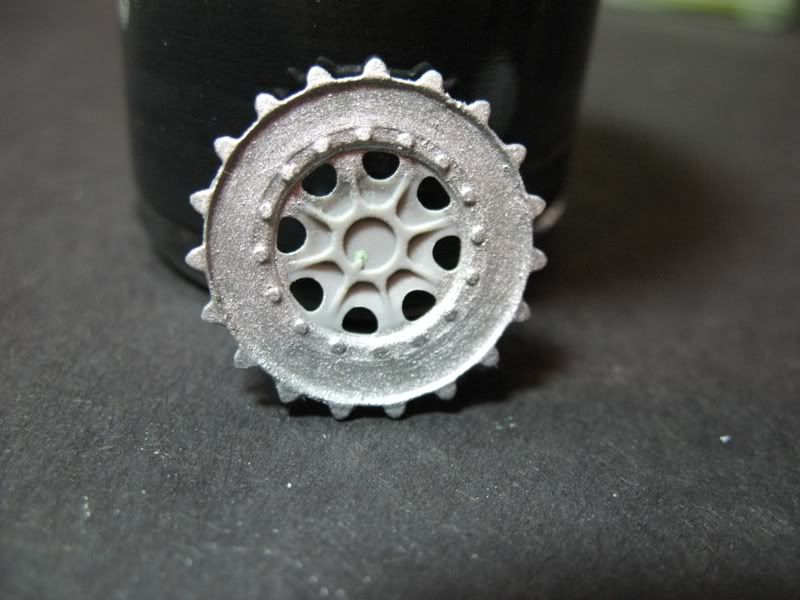 More to come, all comments welcome of course