Section 8: Undercarriage and wheel supports
The diagram for the idler wheel (parts A17/A19) is reversed. Make sure the tips of parts A19 and A20 point downward and to the rear.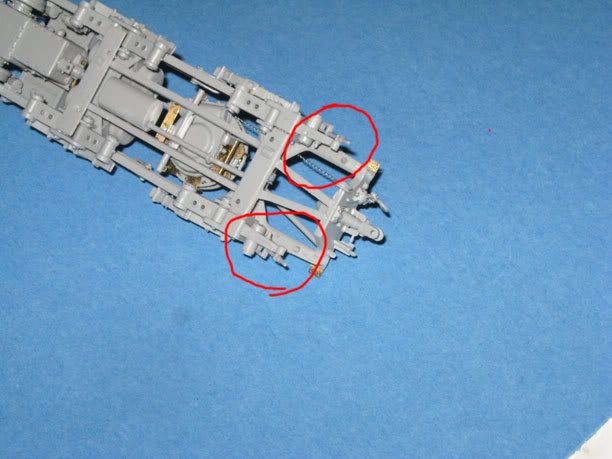 The mounts for the road wheels go together very nicely.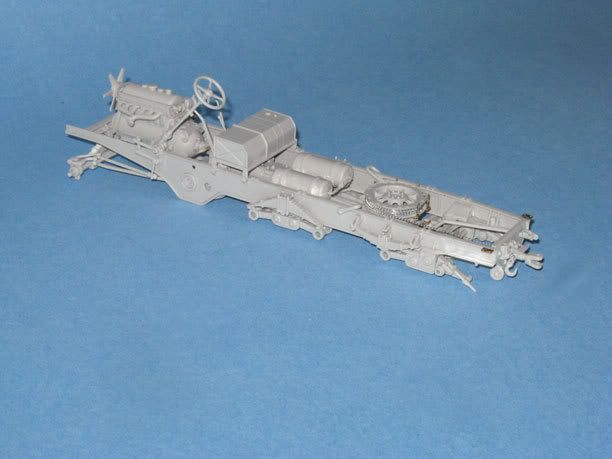 Section 9-11: Steering Wheel & Front End
The steering column and front end go together with a minimum of issues. Be careful when assembling the tie rods of the front end, as the instructions call for no cement. Unfortunately, the rod pins will slip out from the pull of gravity, so I elected to glue them in position. If you plan on having the wheels turned, you should consider how you want to handle the problem.