This build log is meant to supplement my in-box review.
http://www.armorama.com/modules.php?op=modload&name=Reviews&file=index&req=showcontent&id=3289
My review for this model did not give me a chance to realize what a gem it is. For you tankers, it would be like building an entire Tiger I complete with engine, driver's and fighting interior compartments with no intension of showing them off. The drive train for this kit is magnificent in its attention to detail, with no shortcuts I can see in rendering the frame, supports, transmission, etc. Trumpeter has clearly done a thorough job researching the original— which makes their few mistakes that much more galling.
But given all the time I have been putting in to correct DML kits recently with PE and resin parts, I see no reason to wait for the Dragon kit-- so far. I can say it has been a pleasure watching this vehicle come together. I keep turning to my wife and showing her the tiny masterpiece, saying "look at the details!"
Section 1: Transmission
This covers the assembly of the transmission, and is straightforward. The Sd.Kfz. 7's transmission not only was responsible for sending power to the drive sprockets, but also handled a winch mounted aft midway along the frame beneath the main compartment. The vehicle was clearly thought of as a recovery device when Wehrmacht tanks were the size of small trucks, but the increasing weight of AFVs soon made even the 18-ton Sd.Kfz. 9 (FAMO) insufficient for recovering larger tanks like Tigers or even Panthers without the help of up to two other FAMOs.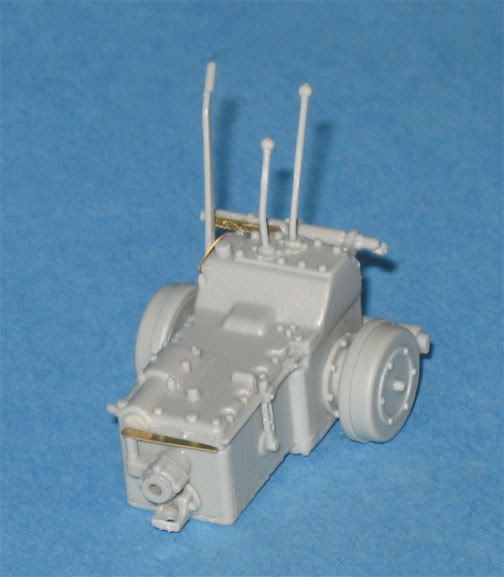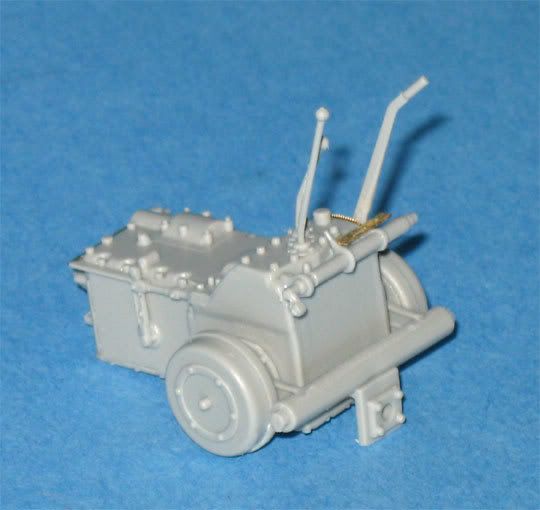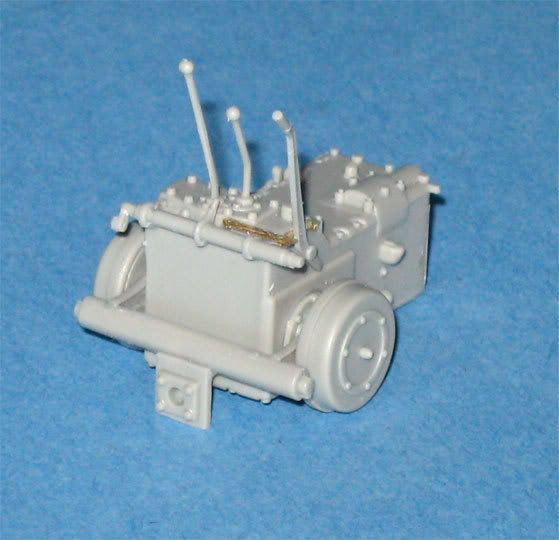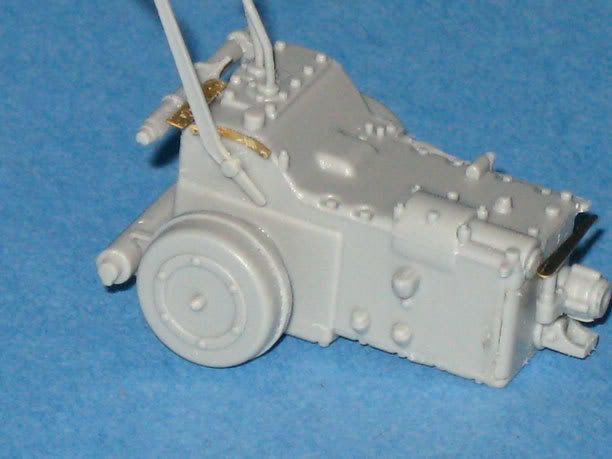 Section 2: Chassis/Frame
Unlike the old Tamiya kit, Trumpeter's vehicle assembles the frame from a variety of pieces. One problem area to watch out for is the two-part assembly of the front leaf springs for the front axle (parts D55/D58). Once together, the combined piece has deep grooves where the two sections come together, and should be filled with putty, unless you plan on really mudding the final vehicle severely. A close examination of the original shows these are simple leaf springs, what seems to be the most widely-used method in Axis vehicles (and indeed most cars and trucks around the world), a carryover from the horse-drawn wagon era.
The photos below also show the scraping with a micro-chisel required to address the knock-out holes that unfortunately are on the ouside of the chassis. Since I'm planning a Winter Eastern Front dio for this model, the imperfections won't show when the bottom is weathered with mud and snow, but knock-out holes are a problem Trumpeter needs to work on.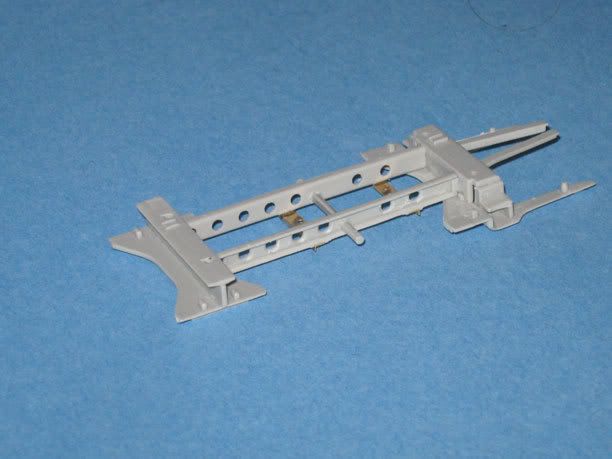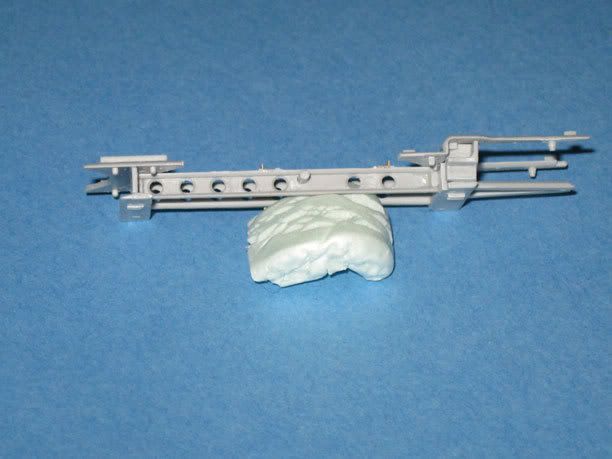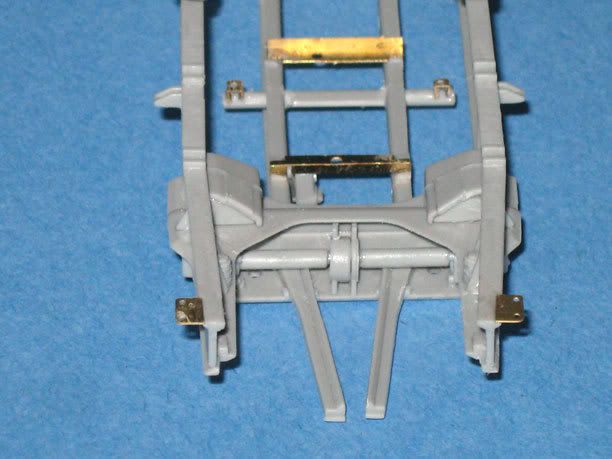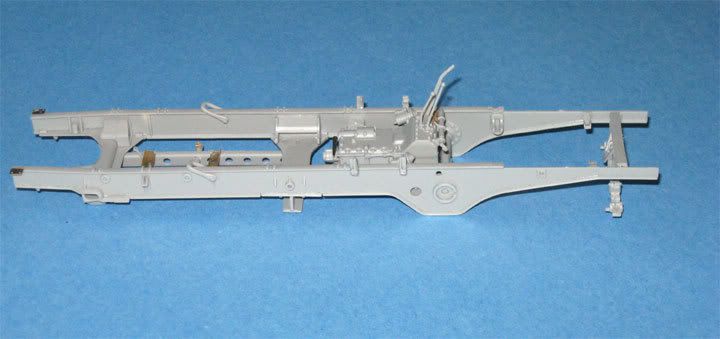 Enough for today, I'll put up another part of this tomorrow.