Next on the chopping block,,,
Today i began work on the Marder II from Dragon, my first impressions when opening the box was there is a lot to this kit and most of it is small but it is one i have wanted to do for some time now so onward i went. Click the link below for a full review of the kit by Terry Ashley.
http://www.perthmilitarymodelling.com/reviews/vehicles/dragon/dr6262.htm
The Boxart.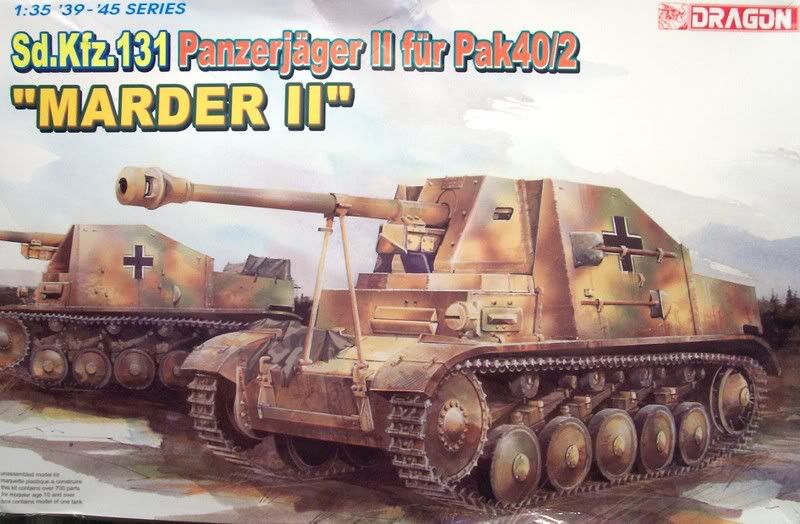 I havent decided what markings or paint scheme i am going to go with yet i will see how i feel as the build progress's.
Step 1 is quite comprehensive and includes assembling and fitting the suspension, the wheels and the front and rear plates, so far i only tackled the front and rear plates which went together as per the instructions without any issue and the only changes i see that i will make at this point will be replacing the kit supplied PE tool clasps for the easier to assemble Griffon one's.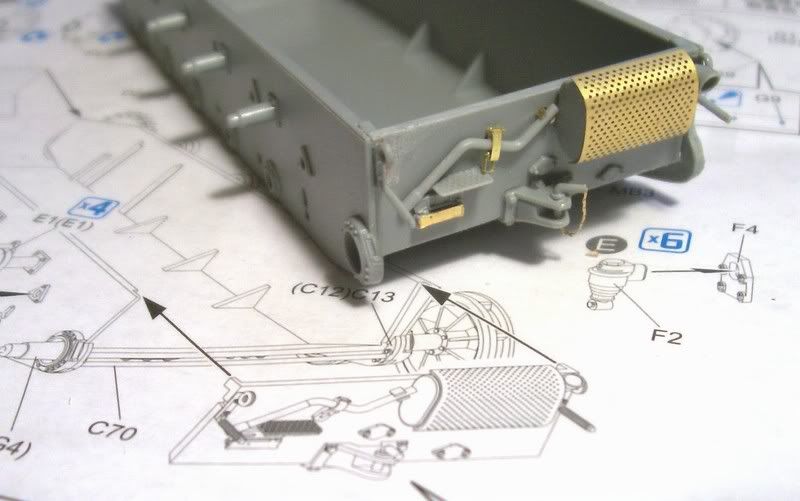 Ron.