I usually let the Future dry about 24 hours before handling, but I only let it dry for 3 hours this time to see what would happen. Applied the decals, all 4 of them, with Solvaset. The Future turned milky white until the setting solution dried and then cleared up, still, I'd recommend letting the Future cure for a day before applying decals. Some testors Dullcote in the rattle can went on next in preparation for the rest of the build and weathering.
Before mounting the gun, I gave the casemate side of it some weathering with brown, black and gray washes. This is the first time I'm trying gray wash, just mixed up some white and black oil paint to give it a shot. Then a little graphite pencil, well maybe quite a bit of graphite! The gun is a tight fit so support the fighting compartment sides while coaxing it into place. The engine compartment hatches need to be installed after the gun placement due to the curved shields.
I also tried the gray wash on the roadwheels, I like it on the rubber tires, but I applied it much to heavy on the wheels themselves and will need to 'wash' most of the wash off! I also added a support for the engine hatches with some styrene stock to keep them from falling inwards.
Not much of an update but that's where she stands at this point.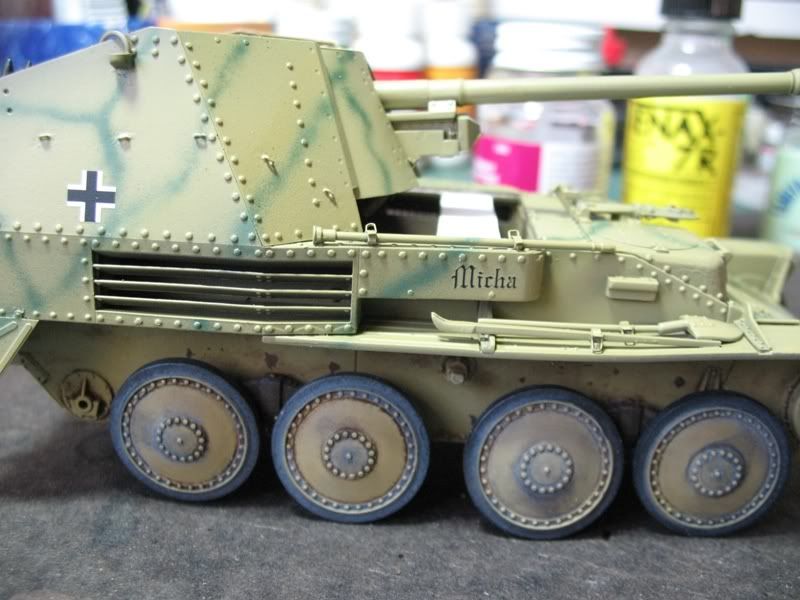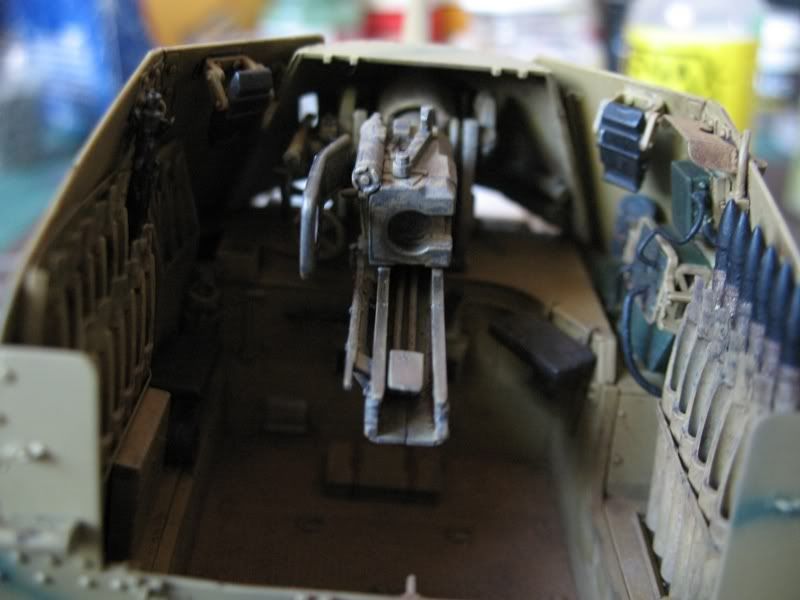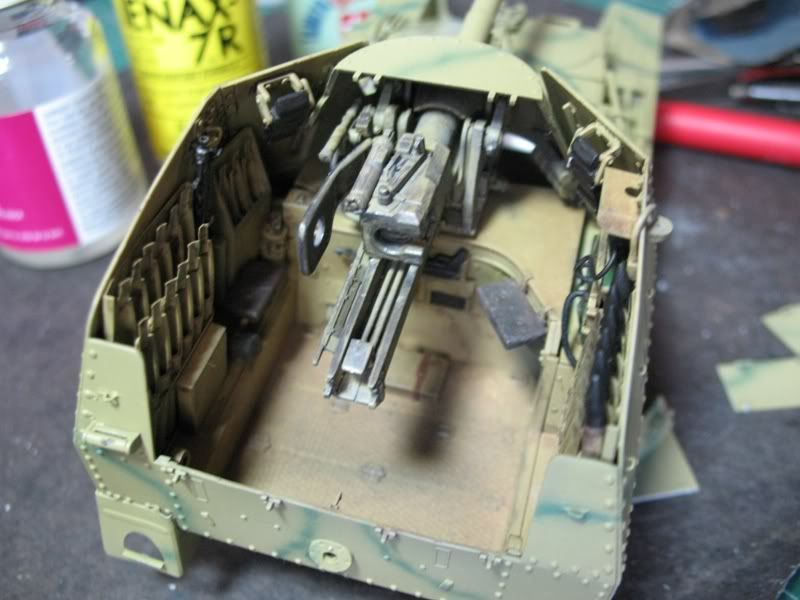 Thanks for stopping by