I will attempt to take everyone through my build of the above kit. The link to a in-box review is located in the reviews section.
http://www.armorama.com/modules.php?op=modload&name=Reviews&file=index&req=showcontent&id=3794
In preperation for this build I did several things. The most important was to resize all my pictures to 800 x 600 before up loading to photobucket.
Resizing the pictures allowed me greater flexability in uploading timewise.
The resized pictures will allow those who do not have high speed internet service to see them faster.
The first three pictures are of the basic first steps in the process.
The first steps were to cut the parts and join as shown. Use caution removing part C 51, due to it's delicate moulding. The parts A 2 & A 1 must be joined as square as possible.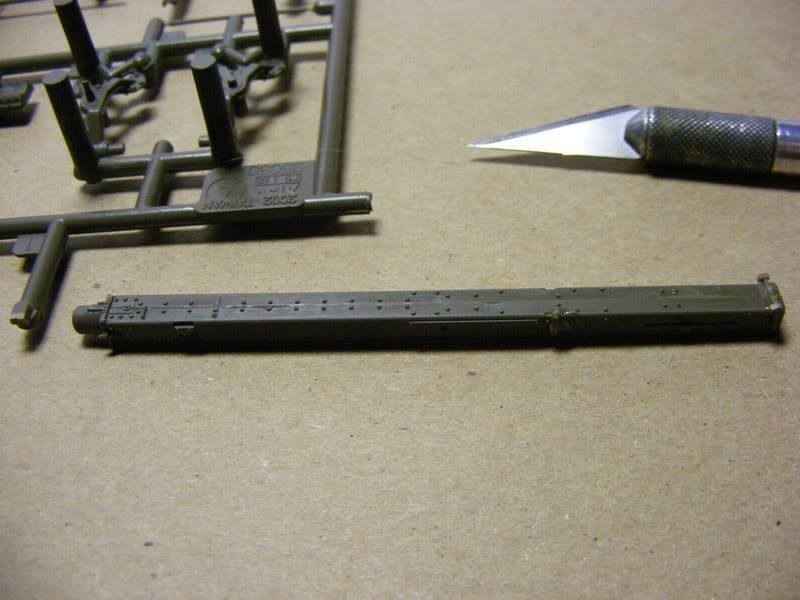 After joining parts A 21 to A 7.
After the assembly of the above parts I primed the aluminum barrel and the copper recuperator tube for the next part of the build.