I saw this kit some time ago and was determined to buy it when I could save up to get it. I was finally able to order it and bring it home. I have done a kit review of it and liked what I found. Their are sone highs and lows but overall I really like the kit. The link to the review is below.
http://www.armorama.com/modules.php?op=modload&name=Reviews&file=index&req=showcontent&id=3943
[imghttp://i368.photobucket.com/albums/oo129/sipc2001/Kfz11latebox.jpg[/img]
I started by taking the two sprue's of wheels and running gear and painting them polly scale panzer dark yellow # 505111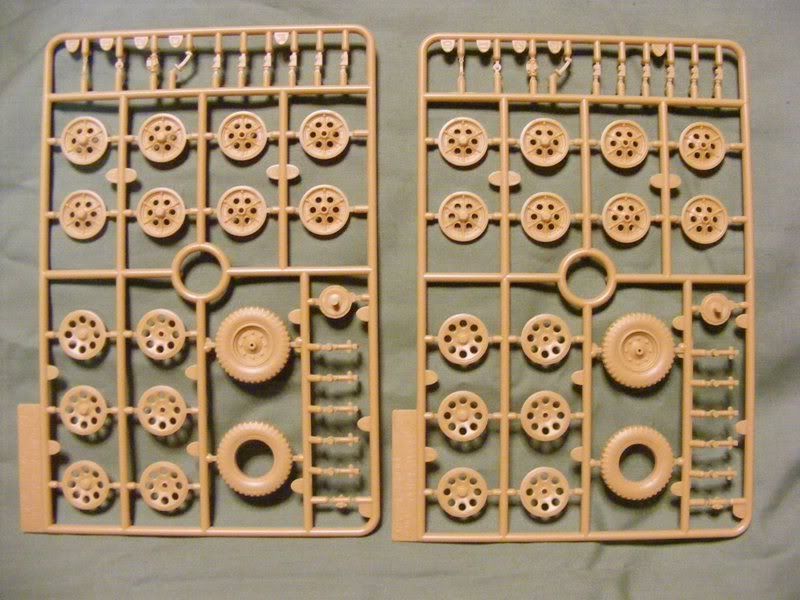 I will pick up again when I paint the rubber parts of the wheels.
Joe