I made a dent in the SU-152 kit yesterday and today. It didn't go as quickly as I had anticipated. It's going to require a bit of thought about how to paint the suspension as due to the small size, the spray from the airbrush may not reach all the little nooks and crannies.
The main bogie halves and their suspension arms.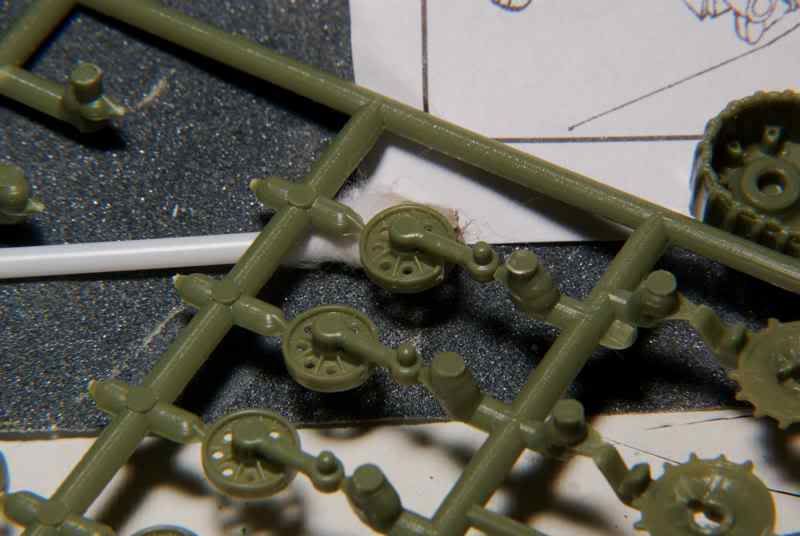 Attaching the above to the suspension piece. The tracks have a natural built in sag and I was surprised to notice that the guide horns have a hole through them (a couple had some flash in the hole and had to be bored out).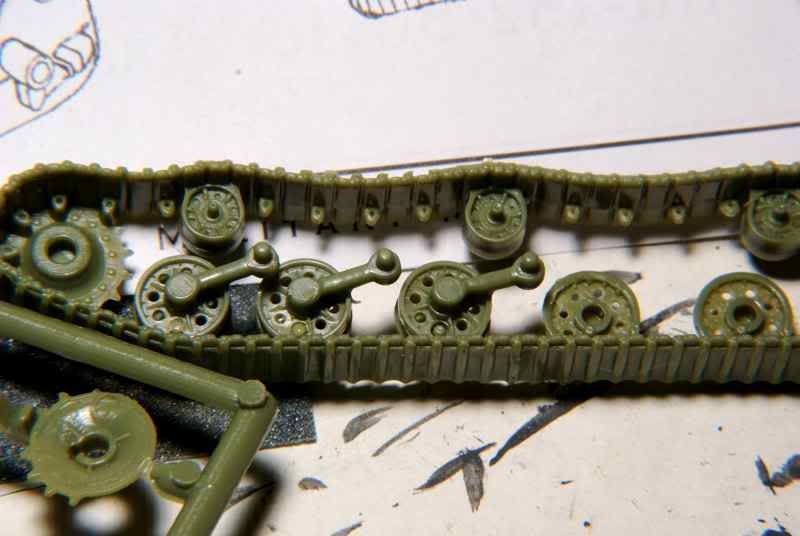 Attaching most of the road wheels but the idler needed to be placed before the last one.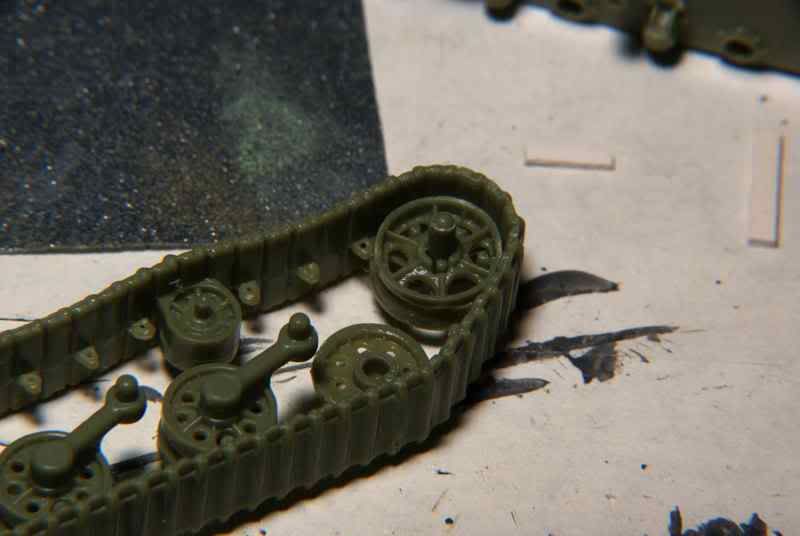 The completed suspension pieces. I am putting a green wash on them with a brush prior to spraying the Russian green.
I am quite amazed at all the fine and minute detail on this kit. The cast parts of the superstructure even have a rough cast texture.
Cheers,
Jan