Sometimes real life really gets in the way of modelling but with a few days off, a concentrated long week-end of modelling and 6 tins of Kopparberg Swedish Pear Cider ( rather apt I thought) I managed to move the PvB along a bit.
Now that the body is sound, shaped, sanded and filled I can make the parts and apply them to the hull, just like any kit build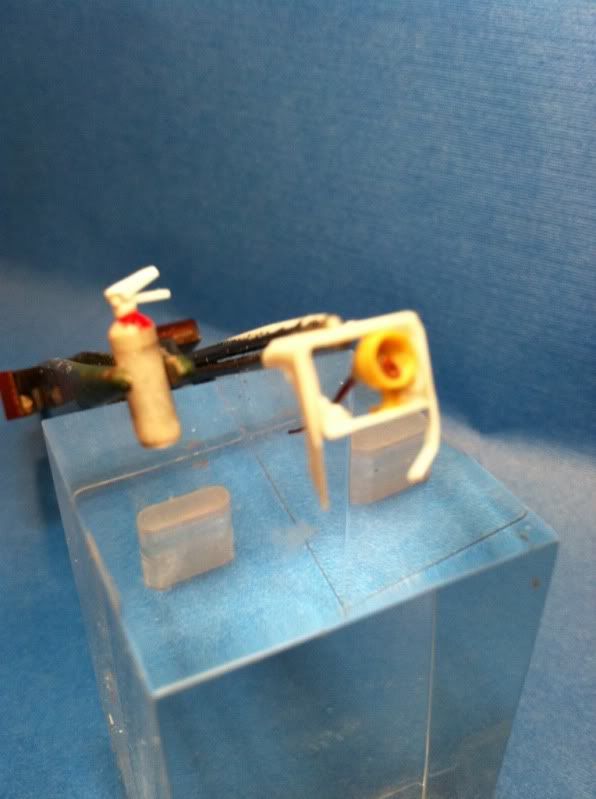 A light fitting and the roof top fire extinguisher,both largely Evergreen.
then just a matter of make and fix.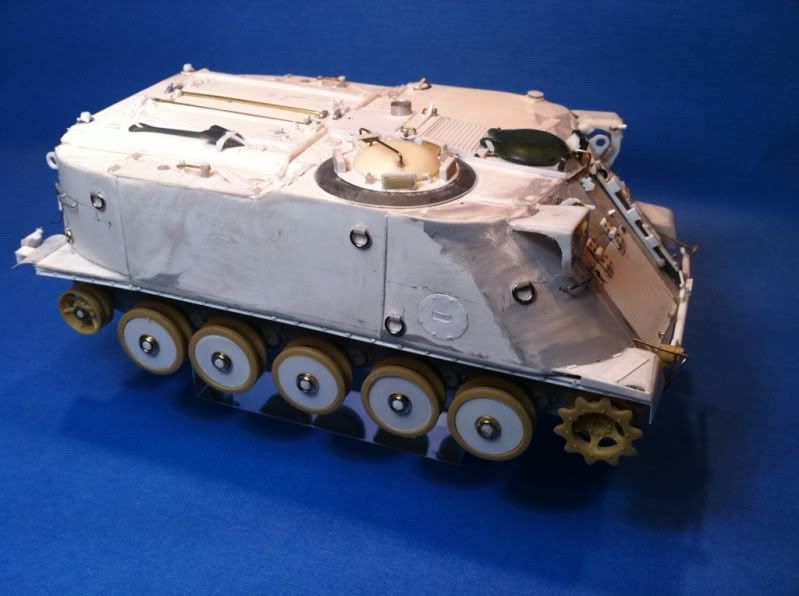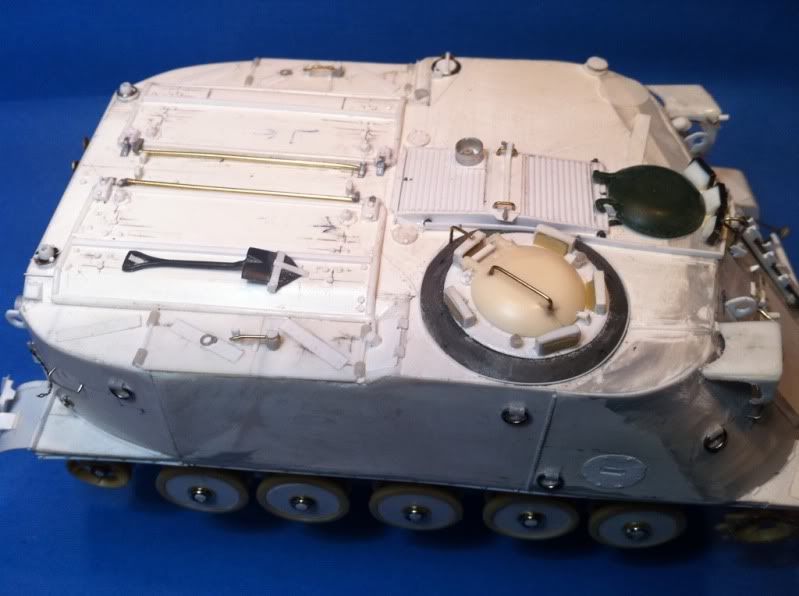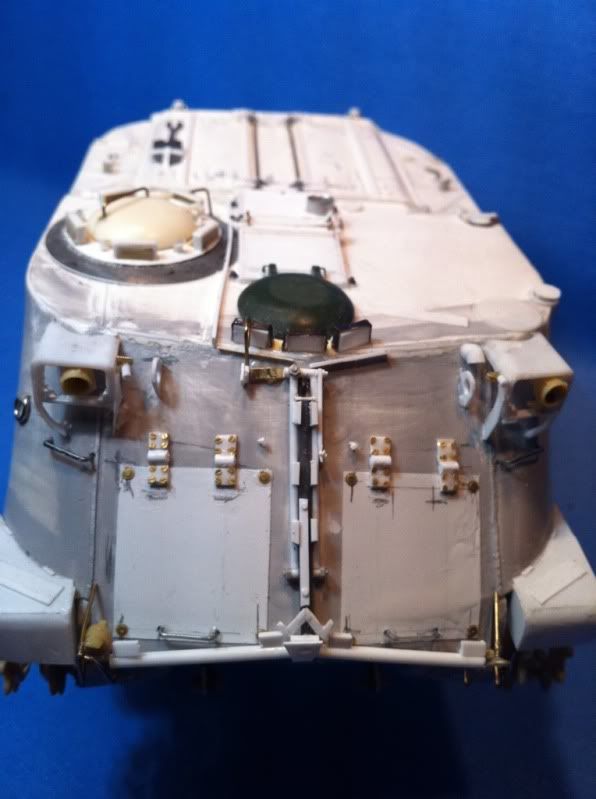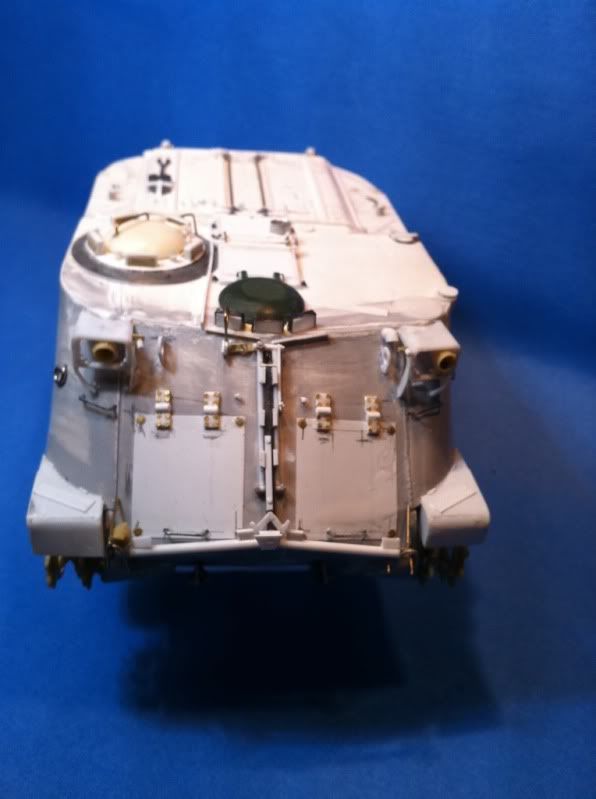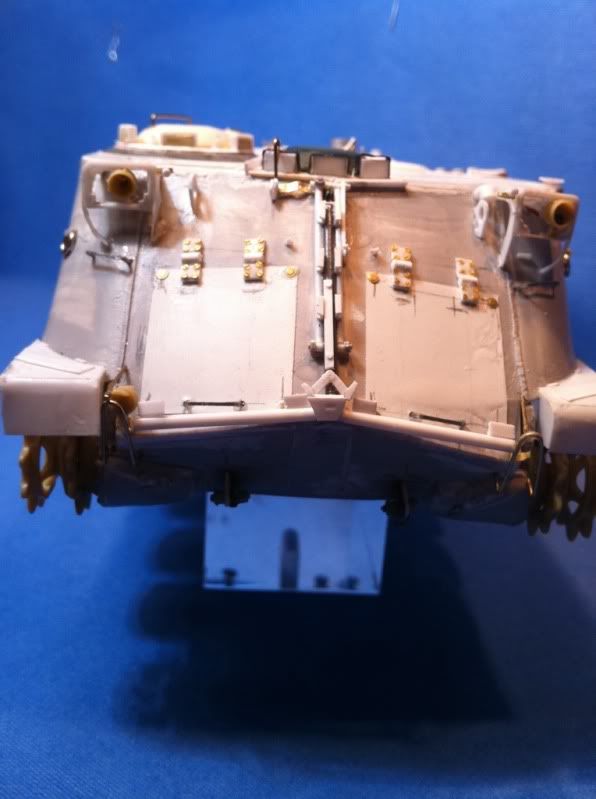 The hatches are from an old Tamiya M113 and a resin copy. The slight dark grey rise upon which the commanders hatch rests came from a Lego Death Star cast aside by a young family member.With a small amount of sanding it fitted perfectly and was exactly the right shape.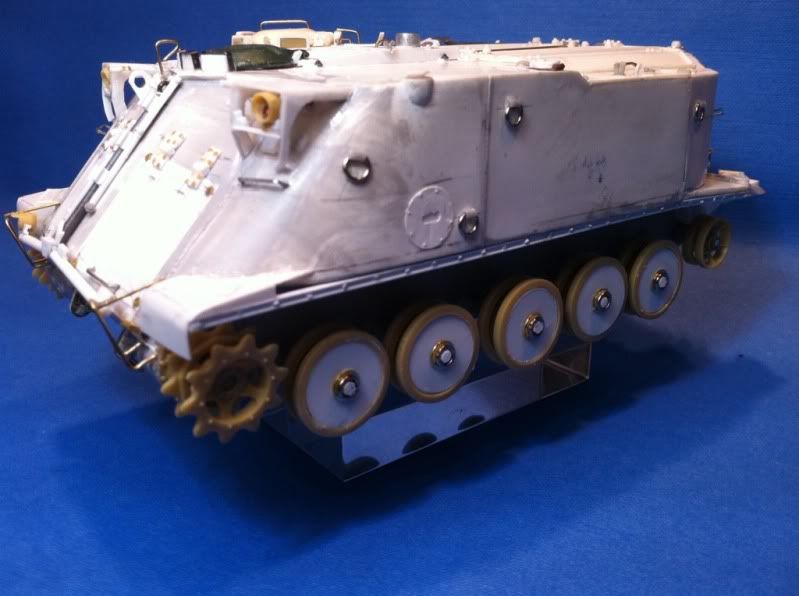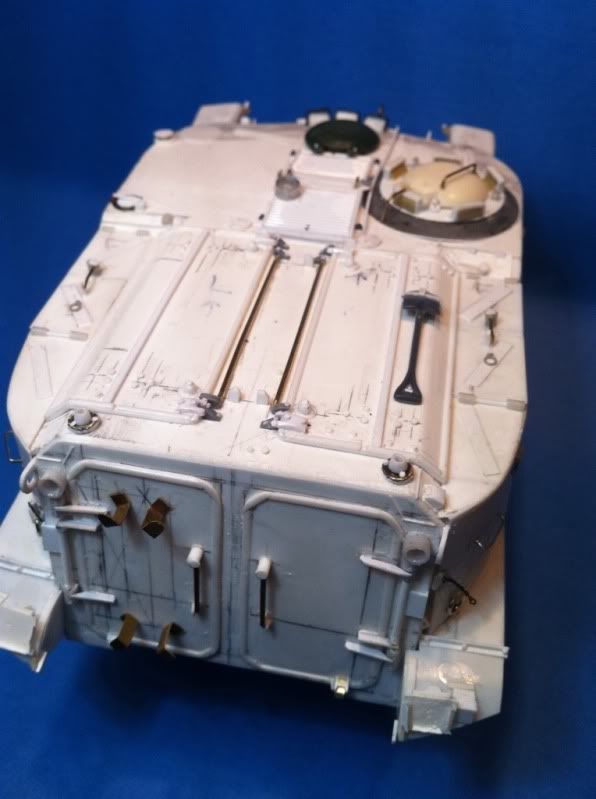 As you can see, I hope, it's about 90% finished just a few small parts to do. Then it's the turret.
Some of my wingy-thing builder friends who have built and painted the Swedish Air Force splinter scheme have thrown their hands up in horror at the masking required for this. I confess I hadn't thought that far but they may have a point, we shall see. Its all part of the fun.
regards
Paddy