Evening gentlemen,
another wagon build, this time very quick one - also short in time and with my limited painting and finishing skills - I have not planned any masterpiece
One of first type of Russian heavy flat wagon, built about 1930. It had welded side beams construction, and these beams were made from rolled sections later on. They were used often in Russian railway military service during WWII, and captured ones could be seen also in German service.
The kit:
There is 148 resin parts and 152 PE parts involved, so lets say this will be straight OOTB build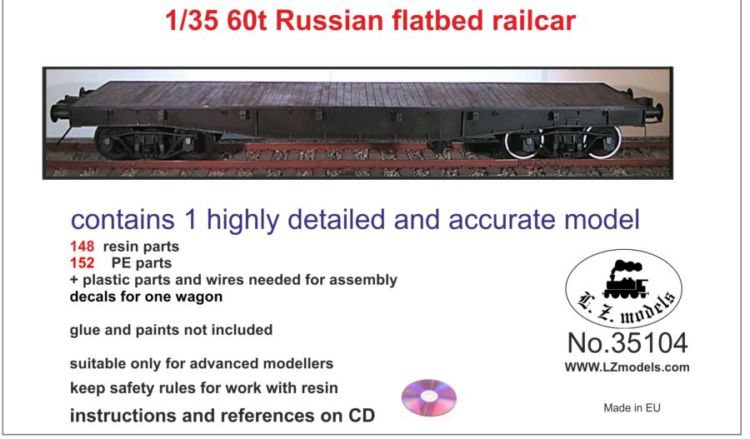 Parts: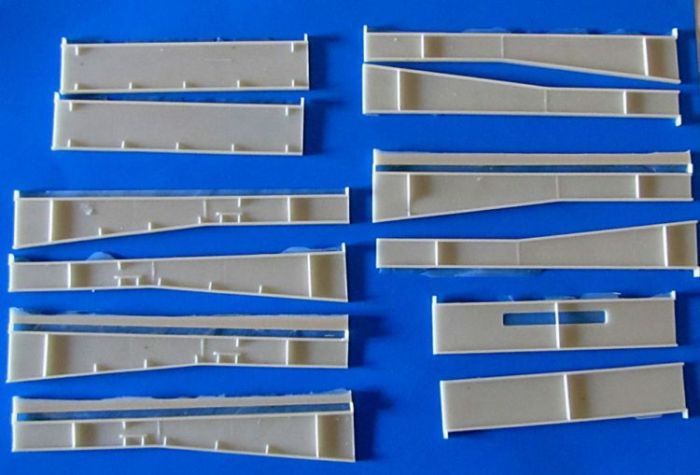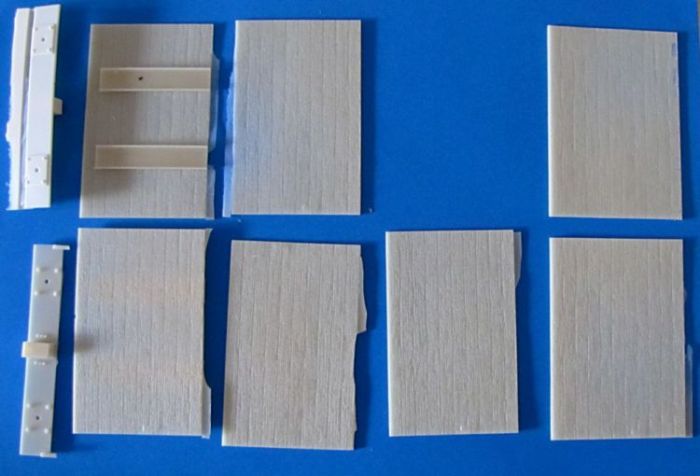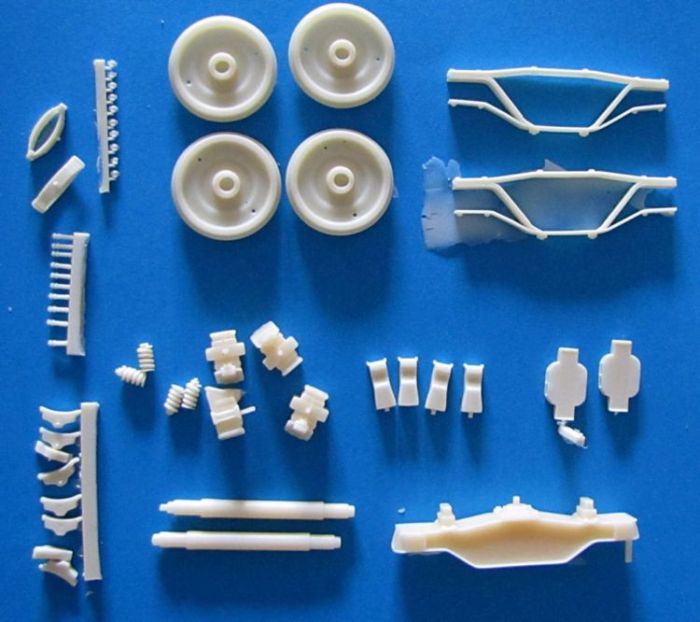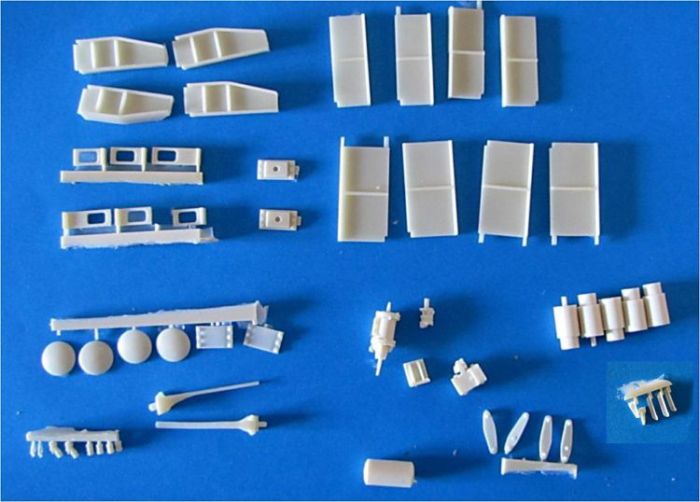 Havent taken photo of PE sheets, so here is their design instead.
And decals
More to come
Cheers
Libor