I have completed my M119A1 and added a crew on a small base. Here is the [/url=http://www.armorama.com/modules.php?op=modload&name=SquawkBox&file=index&req=viewtopic&topic_id=176831#1484341]WIP post[/url] for the gun. It is a resin piece by Mouse House Enterprises out of Australia. It represents a piece from the 82nd Airborne Division in Iraq or A'stan in the early days when DCUs were still worn.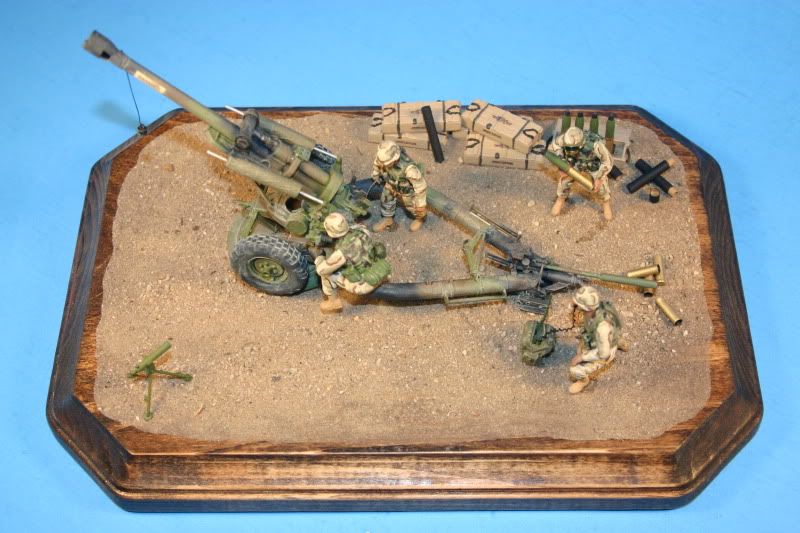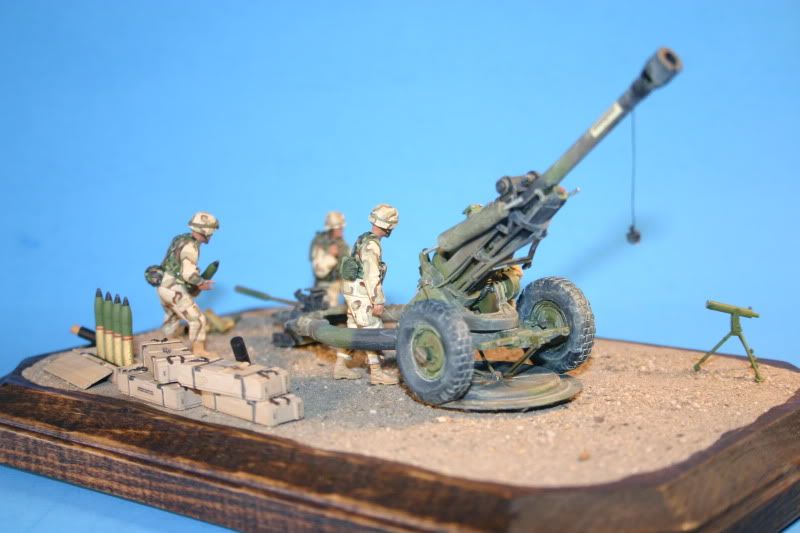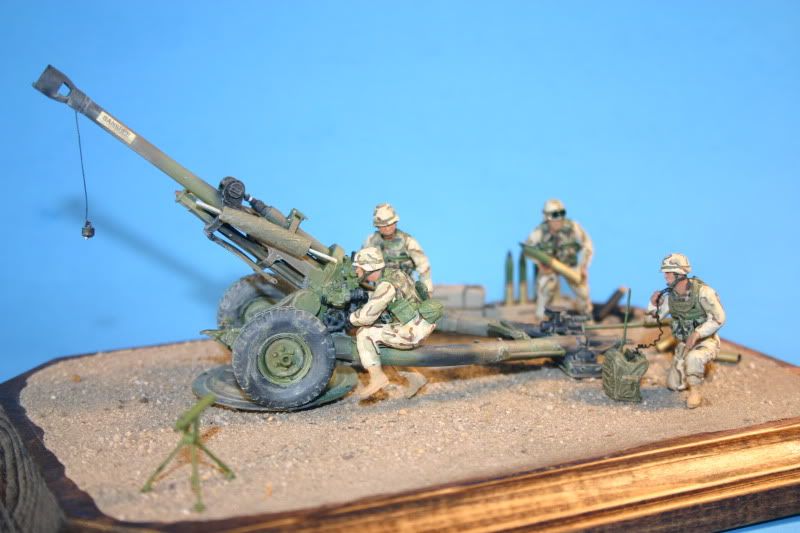 The crew are modified Dragon and Tamiya figures. The gunner straddling the trails has legs from the old Tamiya Armored Troops set. I added new boots from a modern Dragon figure. The IBA-clad torsos on all the figures are resin casts from Verlinden and the one with the Camelback is from a copy of a Trumpeter torso. The gear is a mix of items from various Dragon sets. Most of it comes from their Modern USMC (OIF/OEF) set. As does the radio operator (radio bag is from Pro Arts excellent SINCGARS set) and the standing figure inside the trails, who is holding the lanyard, by the way. The ammo bearer is modified from the Dragon US Army Green Berets set.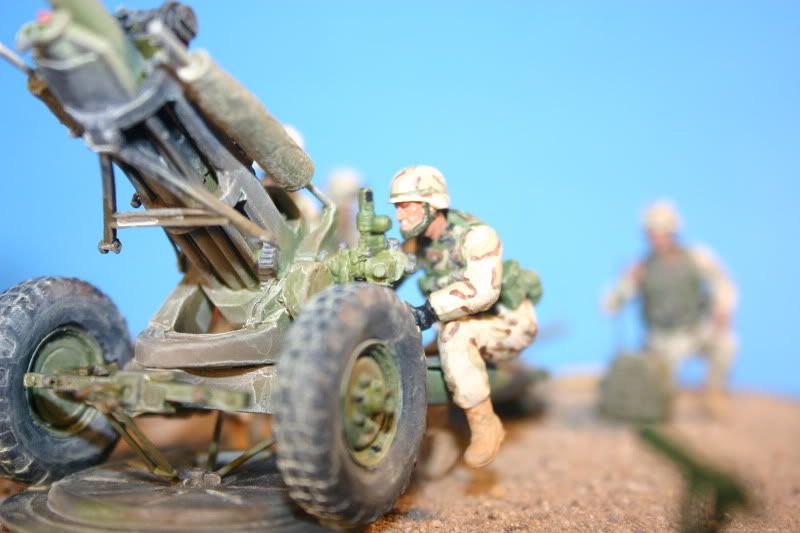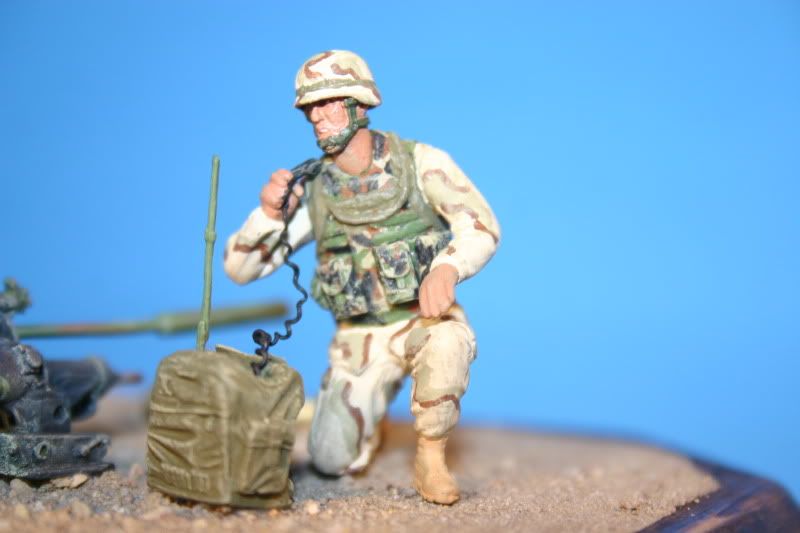 The rounds, casings, and "tootsie roll" tubes are from Resicast. The ammo crates are cast pieces from somewhere (sorry I don't remember where). The open ammo box was built from sheet styrene by me. The stenciling is from a friend, thanks Bro. The collimator is also scratch-built using plans from the same friend.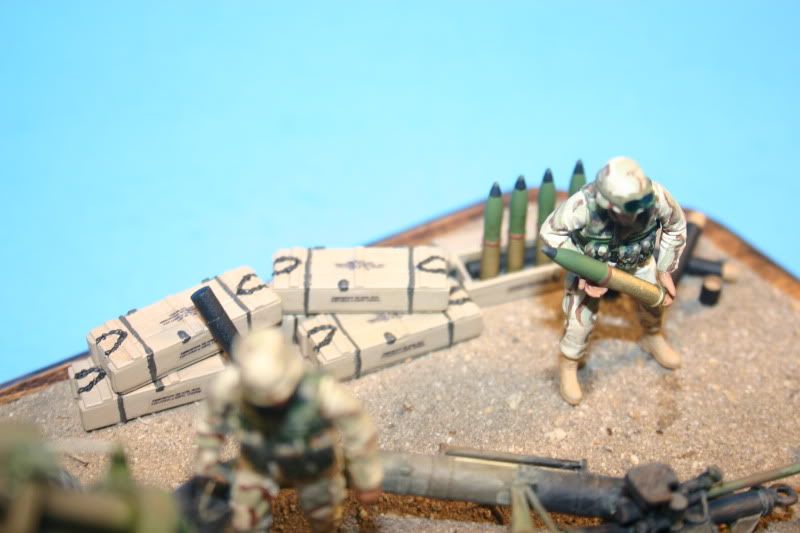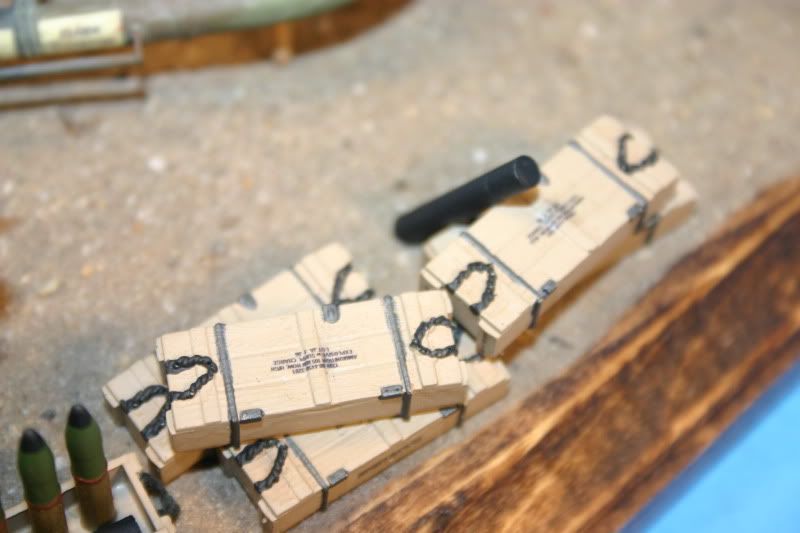 More pics can be seen
here
.
Thanks for looking.
As always, all comments are welcomed.