Hello the modeler
here is my new project dear to my heart the DF 21 (Dongfeng21) codename: CSS-5 and NATO code: DF21.
Trumpeter has released a ballistic missile at 1/35 of a very good before but here is some information that will help you.
The DF 21is a two-stage, solid-propellant, single-warhead medium-range ballistic missile (MRBM) system developed by China Changfeng Mechanics and Electronics Technology Academy. The latest DF-21D was said to be the world's first and only anti-ship ballistic missile (ASBM) system. The DF-21 has also been developed into space launcher and anti-satellite/anti-missile weapon carrier.
The DF-21A has an increased range of 2,700km, and an estimated CEP of 100~300m. The missile is believed to be configured for strategic missions only. The missile is carried inside a canister mounted on a truck-towed trailer for road-mobile. It was estimated that so far around 60~80 DongFeng 21 missiles and 30~40 launcher systems may have been deployed by the PLA Second Artillery Corps in 7 missile brigade.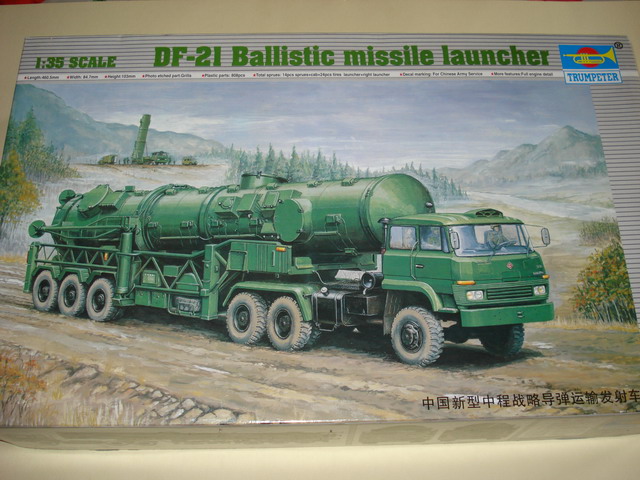 In the Box :
The box is made ​​of 14 bunches wrapped in cellophane, representing 808 rooms, a well detailed and very explicit,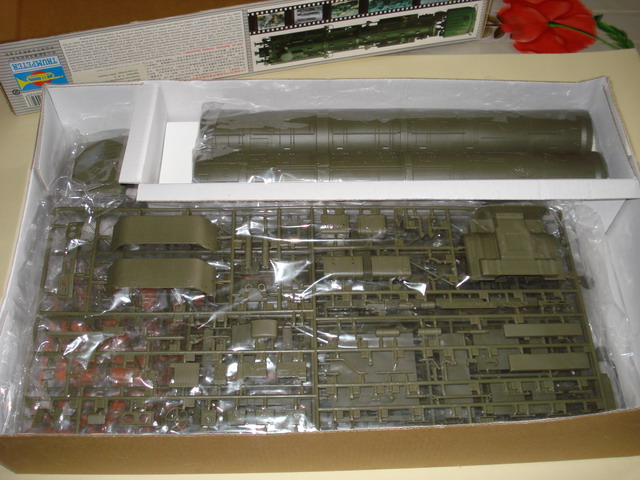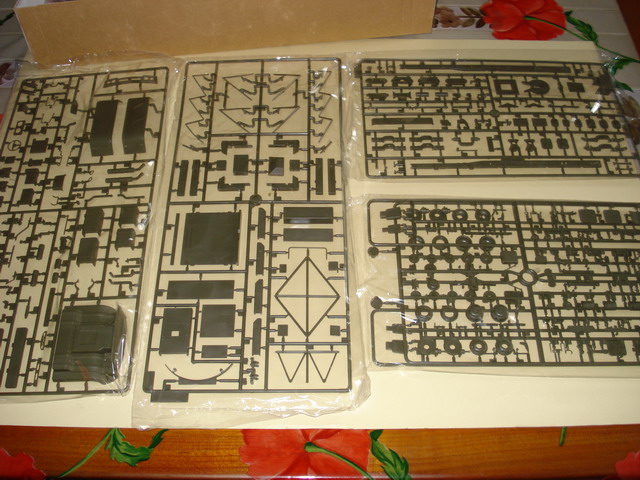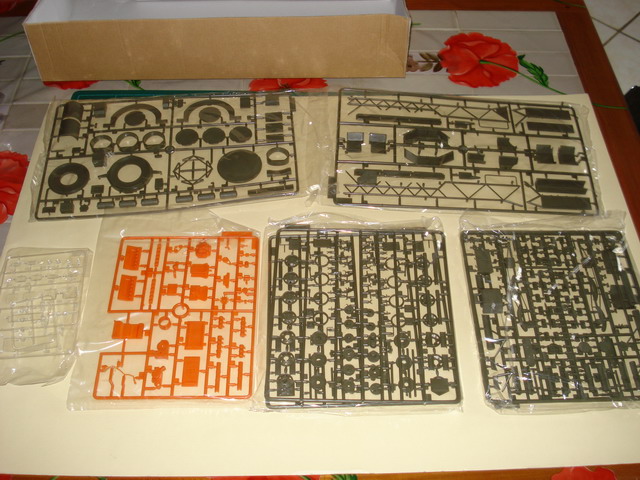 a box containing two types of tires, a board of decals and photoetched.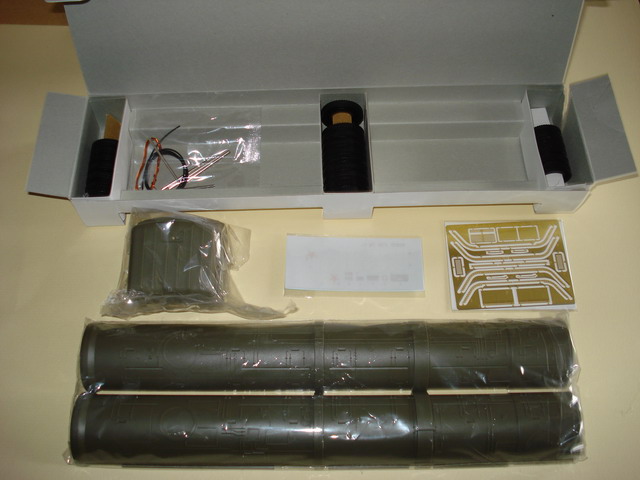 next time you attack the mounting
Sampiero