Hello,
I thought I would toss this build up to share. I just finished a review on this little guy and decided I would keep going on the build!
Here is a link to the Review here on Armorama :
Zugkraftwagen 1t (Sd.Kfz. 10) Demag Typ "D7"
Please stop by and check it out!!
For starters here is the kit:
MPK-Modellbau's Zugkraftwagen 1t (Sd.Kfz. 10) Demag Typ "D7" in 1:72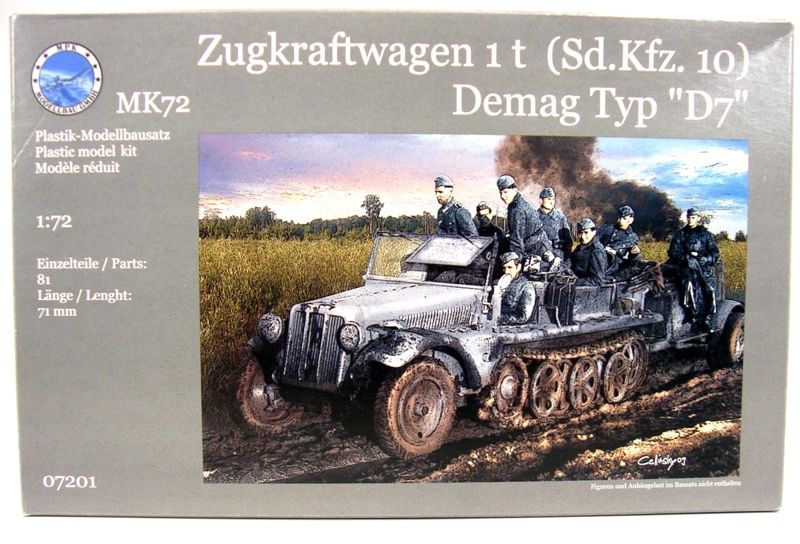 This is a very nice kit, even better if you consider the scale. As I mention in the review (and with pictures) the kit is complete on on tree of sprue. So after reading through the instructions I decided to have at it....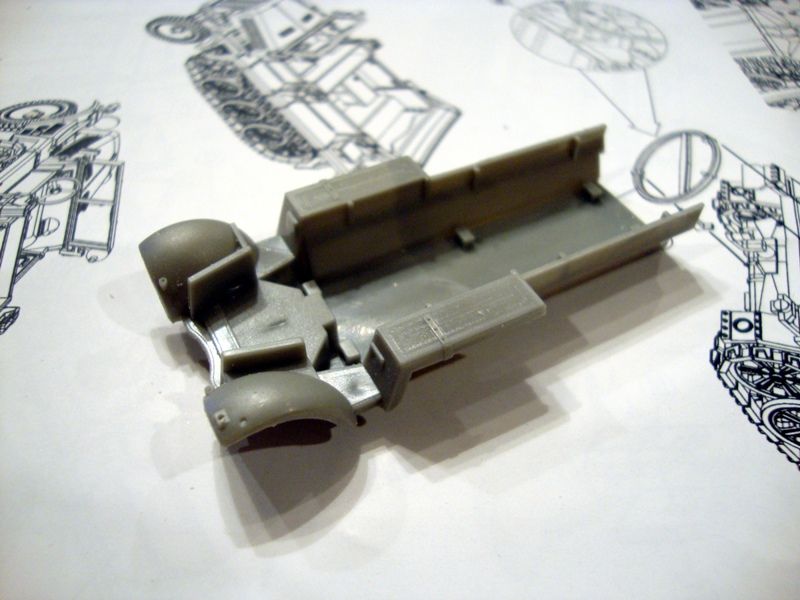 The body/chassis cleaned up well. The fact that the transmission was molded to the one piece tub these to parts just fell together.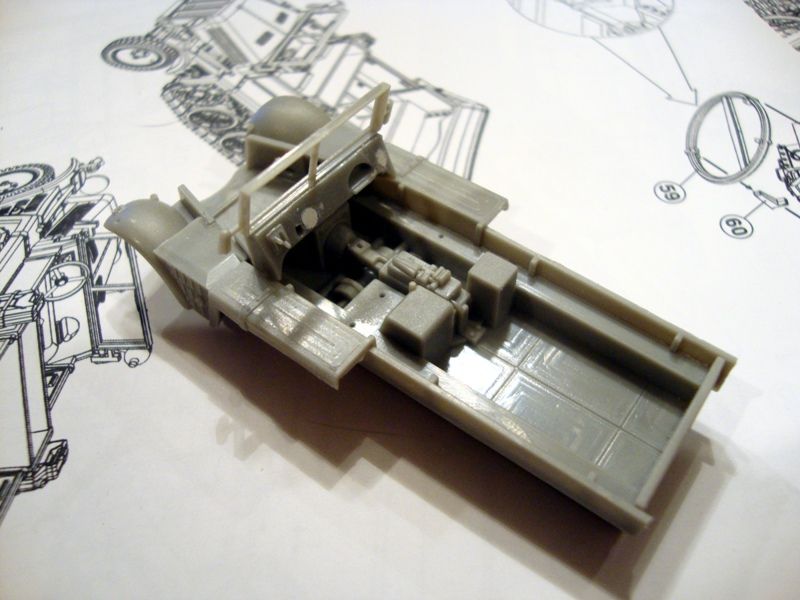 Next came the nose of the vehicle. Please note, this is where I messed up a bit. Like in normal building I tend to jump to other section of the build and back...this time this one got me a little. The windscreen/dshboard/firewall section was not put in when it was suppose to...per the instructions. LOL...that will teach me not to follow them!!
I had glued the two step sides that are located just behind each front fender first, before placing the dashboard section. This obviously did not want to fit...luckily the two pieces I glued were still soft enough to pull back and install the Dsh section...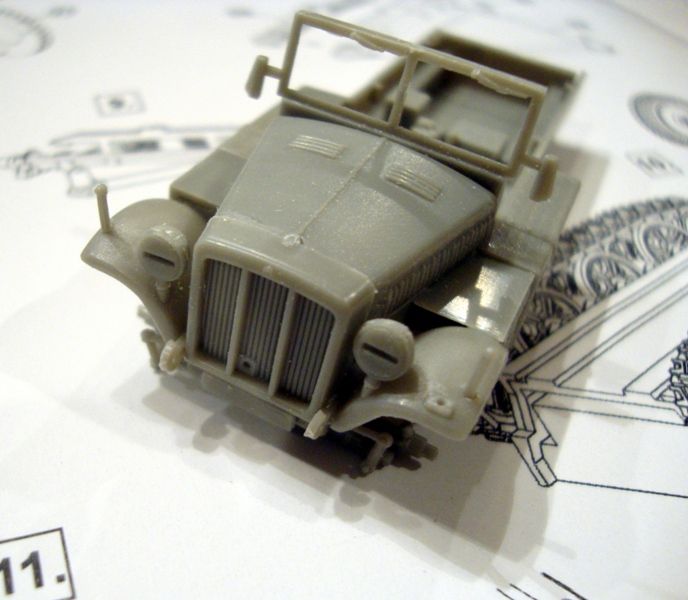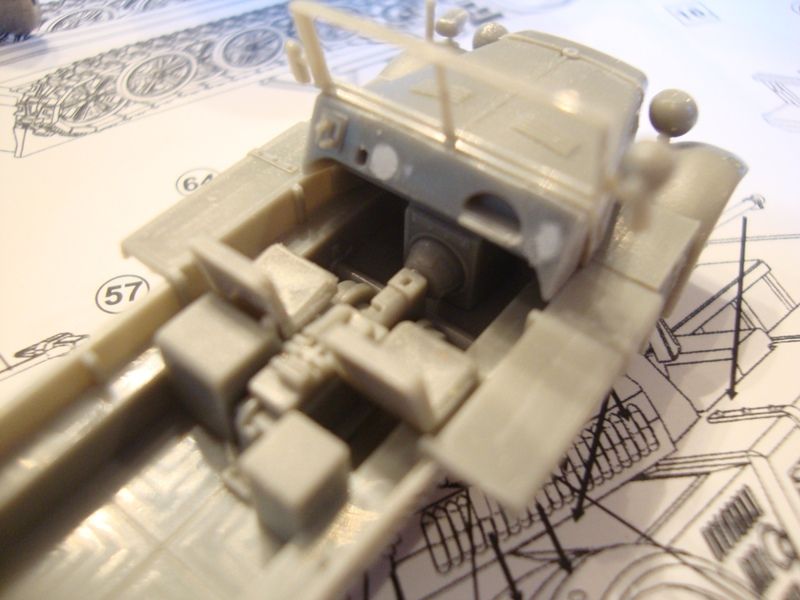 With that out of the way, literally the bedsides, canopy, tools and interior parts just fell together!! This is one reason why I am really liking 1/72 scale more and more. There is not 800 tiny parts with complicated directions to slow up a build. I can then get to the fun part faster...painting!!
Here is how she stood by the time to review was ready....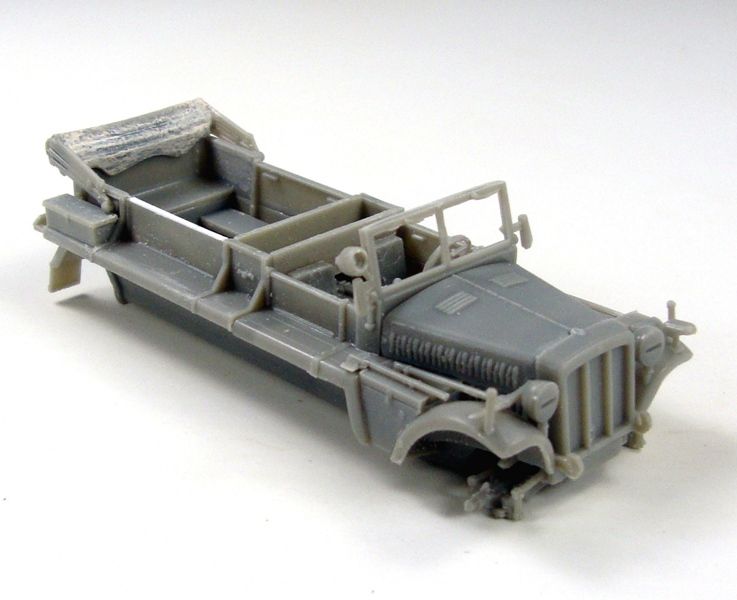 OK, now that I am caught up on this I am progressing on the painting end of this project. I laid down some primer on this last night and will be moving forward on the painting off and on today!!
I plan on getting downstairs to shoot some paint today...in between normal chores!!
As always thanks for having a peek!!