Hi folks,
Setting the main model aside for a while the kit provides two bags of stowage for the wagons.
You get a selection of creates and shells and several open empty boxes and lids with the kit.
To add to that mix I'll also be using some additional items, small ammo boxes and rum flagons and some varied boxes to add to the scene.
Resicast make a great range of stowage items and for modelling purposes you can never have enough bits of kit.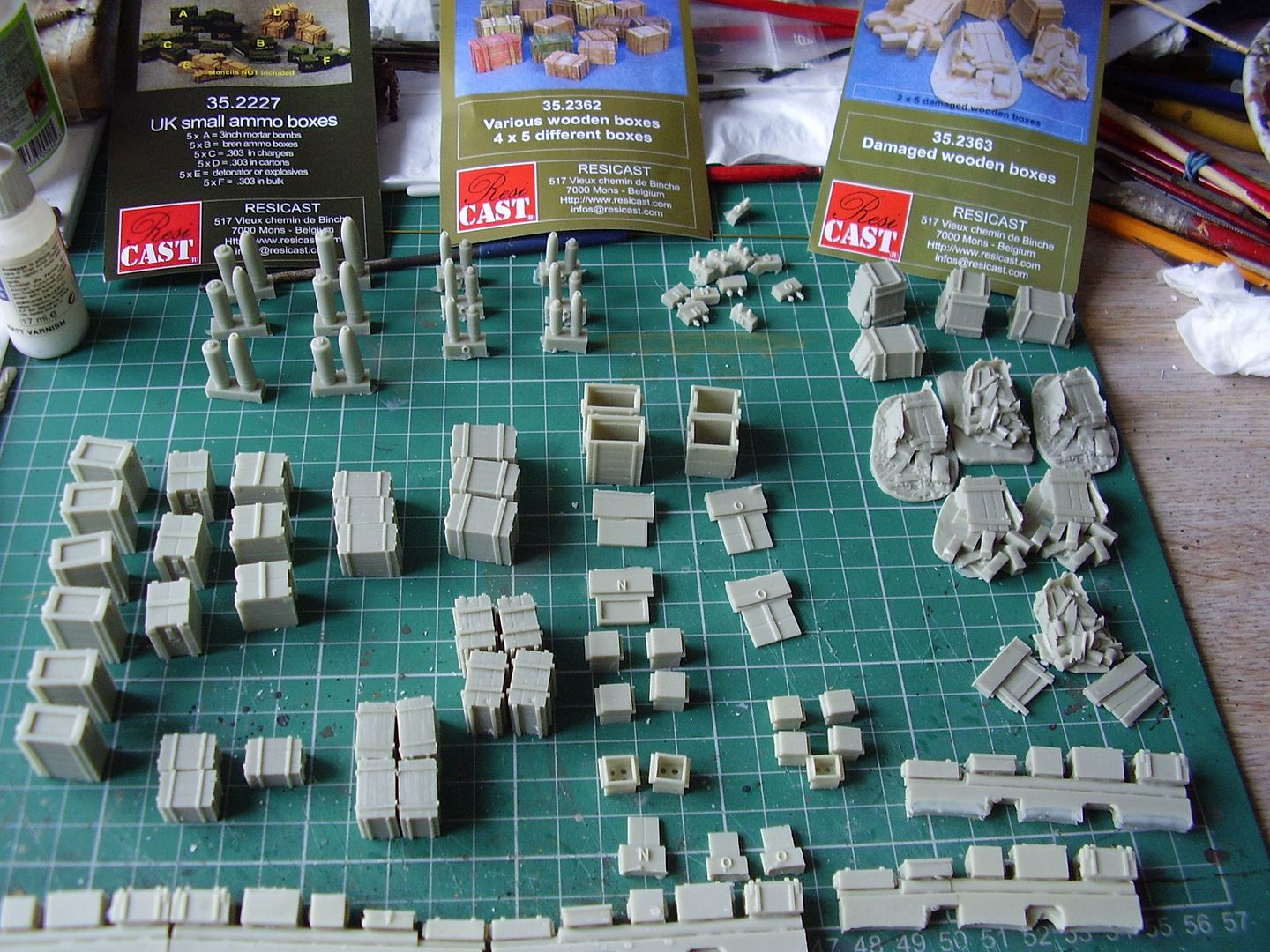 Some of these creates will also make their way onto the Somme Dio I've neglected these past few months.
Cheers
Al