MB MK I ""Female" (72002)
In this thread I'll be seeing how this kit goes together. I did an In-Box review of it here and you can find it at
Mark I "Female" British Tank
.
I'll start off with steps 1 through 3 that are the building of the basic hull. Here is an images with the front upper and rear plates attached. The sprue gates were fairly substantial for these pieces and required some serious sanding. The styrene plastic used on this kit is quite hard compared to other kits. Overall fit was quite good and the bevelled edges that meet their respective mating pieces was very good.
Here are a few images of the roof plate just dry fit.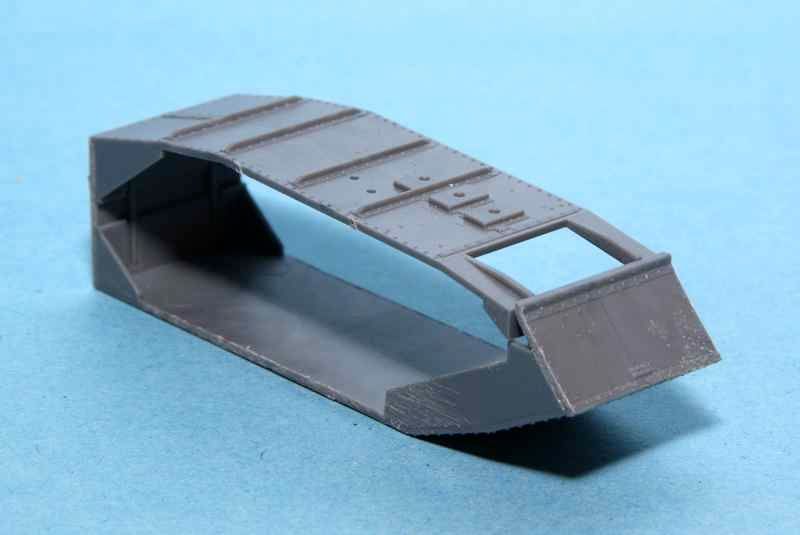 As you can see, something isn't quite right! As it turns out, you need to fit the drivers cab (D16) to get a proper fit of the roof to the lower hull. The instructions don't show this occurring until step 10 and by then it will be too late. Also to note is that D16 had a couple of nasty attachment points to the sprue that overlapped two surfaces. Some careful sanding was required. The red outlined area shows how things should fit.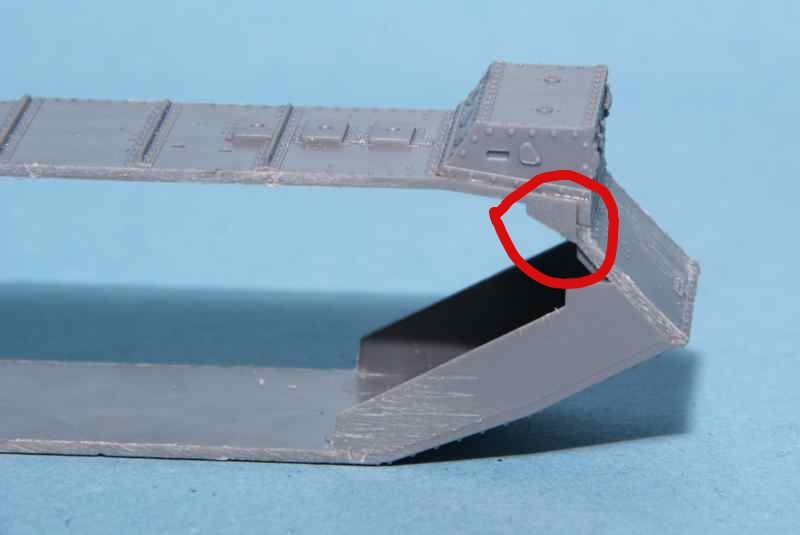 A couple of more images with the cab in place.
As with any build, check the instructions carefully and it's best to create your own assembly order when necessary.
That's it for the moment!
Cheers,
Jan