G'day fellas
Some progress photos:
First the chassis from the front -
And from the rear -
The engine, including most of the impossibly fiddly bits courtesy of Griffon Model -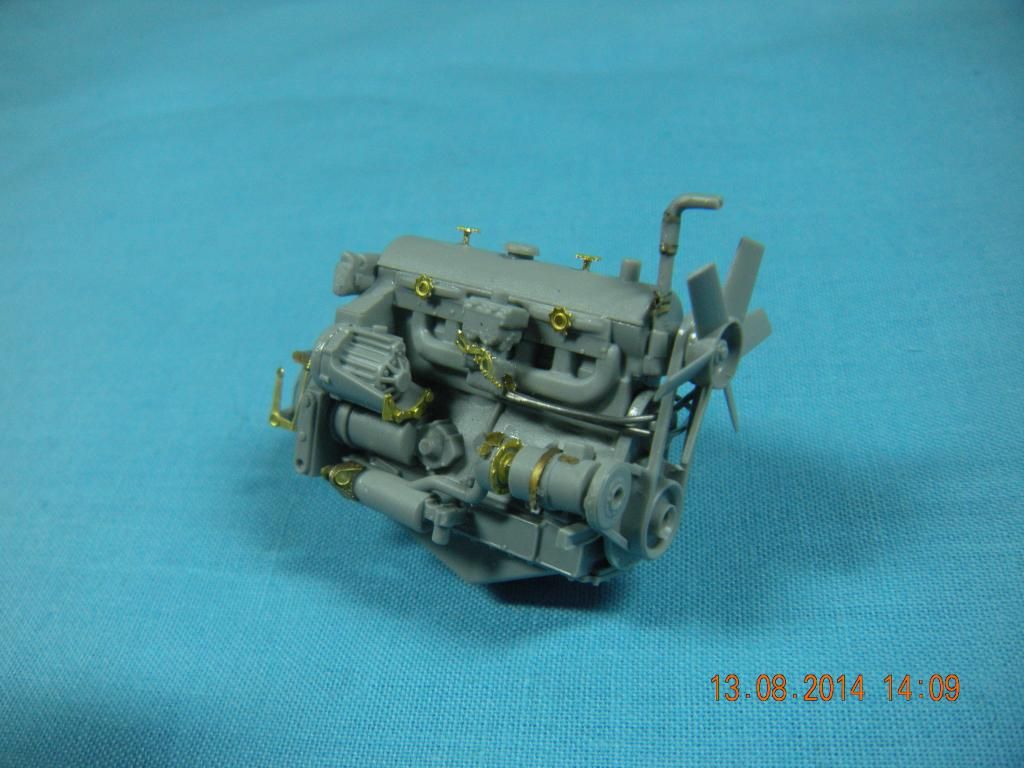 The grille. I found that the brass strips provided in the Griffon Model set for the fins simply don't fit, so I replaced them with plastic strips.
Last but not least the radiator, which in previous Sd. Kfz. 7s has given me a lot of problem with the double fold required. This time I folded it around a 12" (30cm) steel rule and et voila - no problem.
Now to start on the bodywork.
Regards
Rob