So started on the lower hull assembly. I now realize that the kit (CyberHobby #9105) is a dog - full of inaccuracies and lacking in numerous details. So I cannot recommend that anyone buy this kit unless you really don't mind building an inaccurate depiction of this vehicle. However, since I have already bought it (actually, my wife bought it for for Xmas, bless her loving heart!) I feel committed to it and will carry on.
So I started by building up the front bow plate and the rear hull plate and adding the mounts for the drive sprockets, idlers and road wheels. The initial appearance looked like this: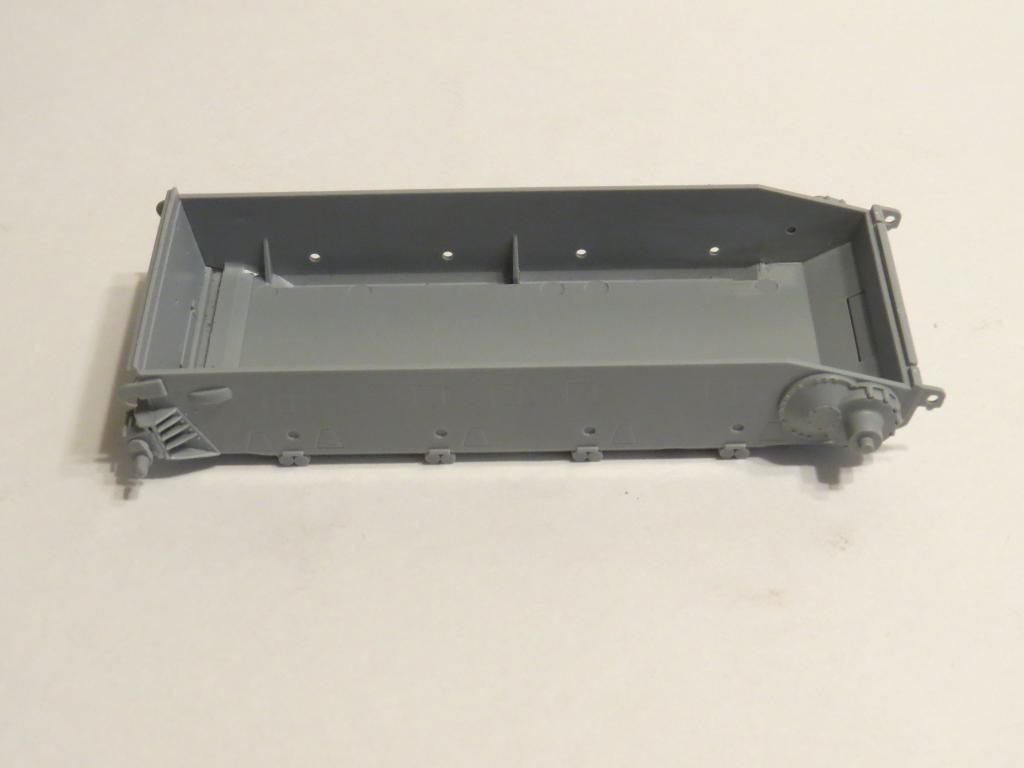 Notice that in the later versions of the ausf. J (which this kit intends to depict), the front towing apparatus on earlier versions of the panzer IV has been replaced by towing eyes which are simply extensions of the hull sides. When this change was implemented the rear towing hooks
were replaced by towing eyes that were part of the hull rather than being separate parts attached to the hull.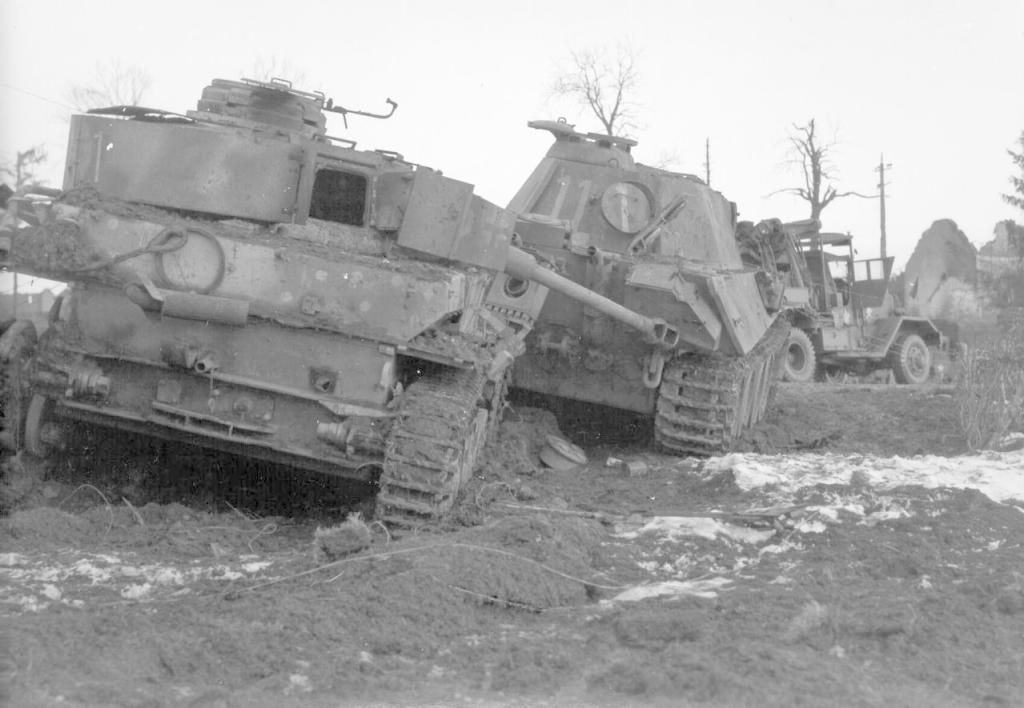 Thus, the above appearance is incorrect (this was pointed out to me by Craig Ellis on the Missing Lynx website) - even though the kit is designed to look like this. So for my first correction, I removed the rear towing hooks and replaced them with the more correct towing eyes that actually came in the kit (parts F21) but were marked as not for use!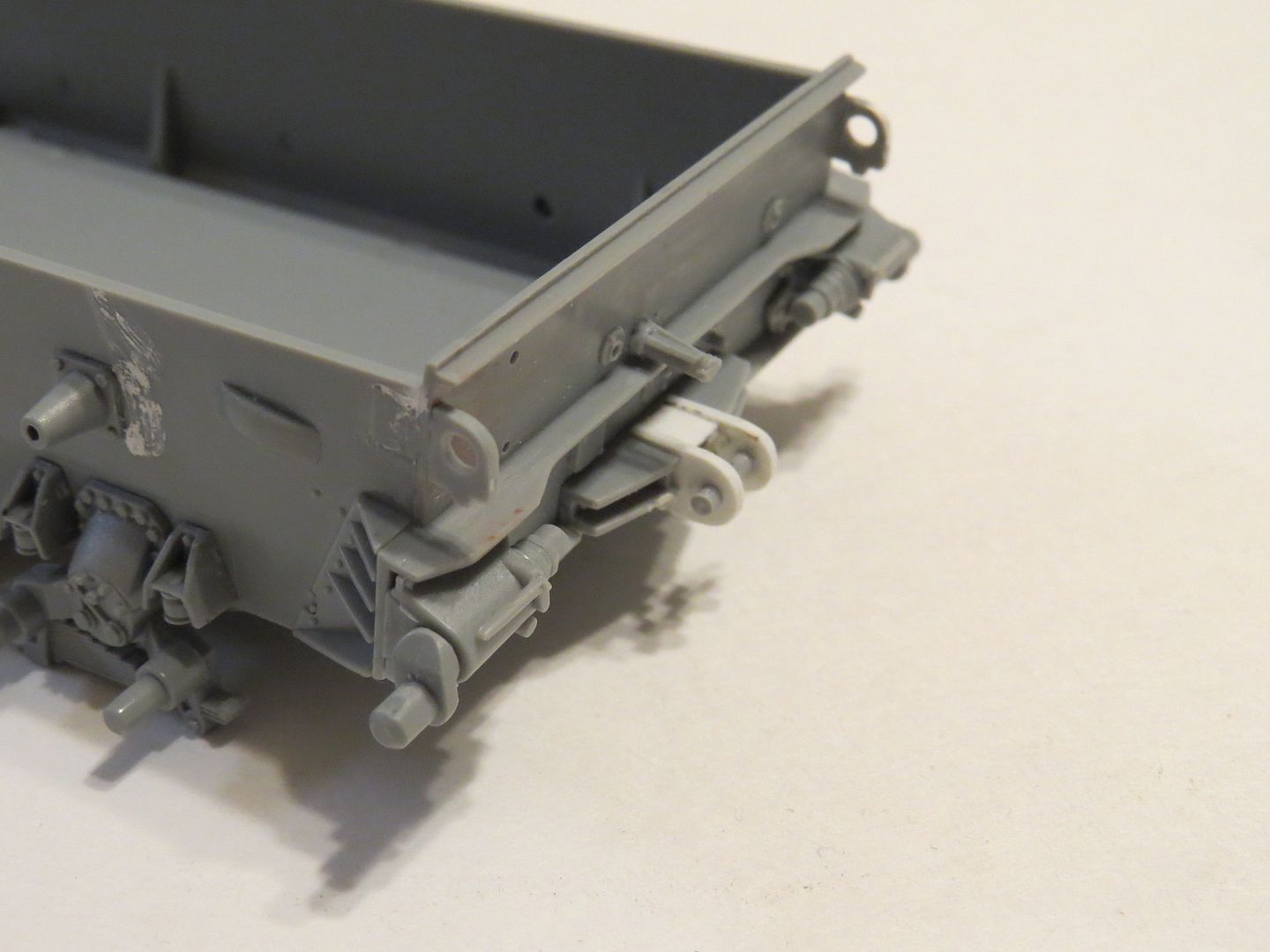 I also added an optional part - a strengthened towing pintel and bar - here shown on an actual tank:
And my addition: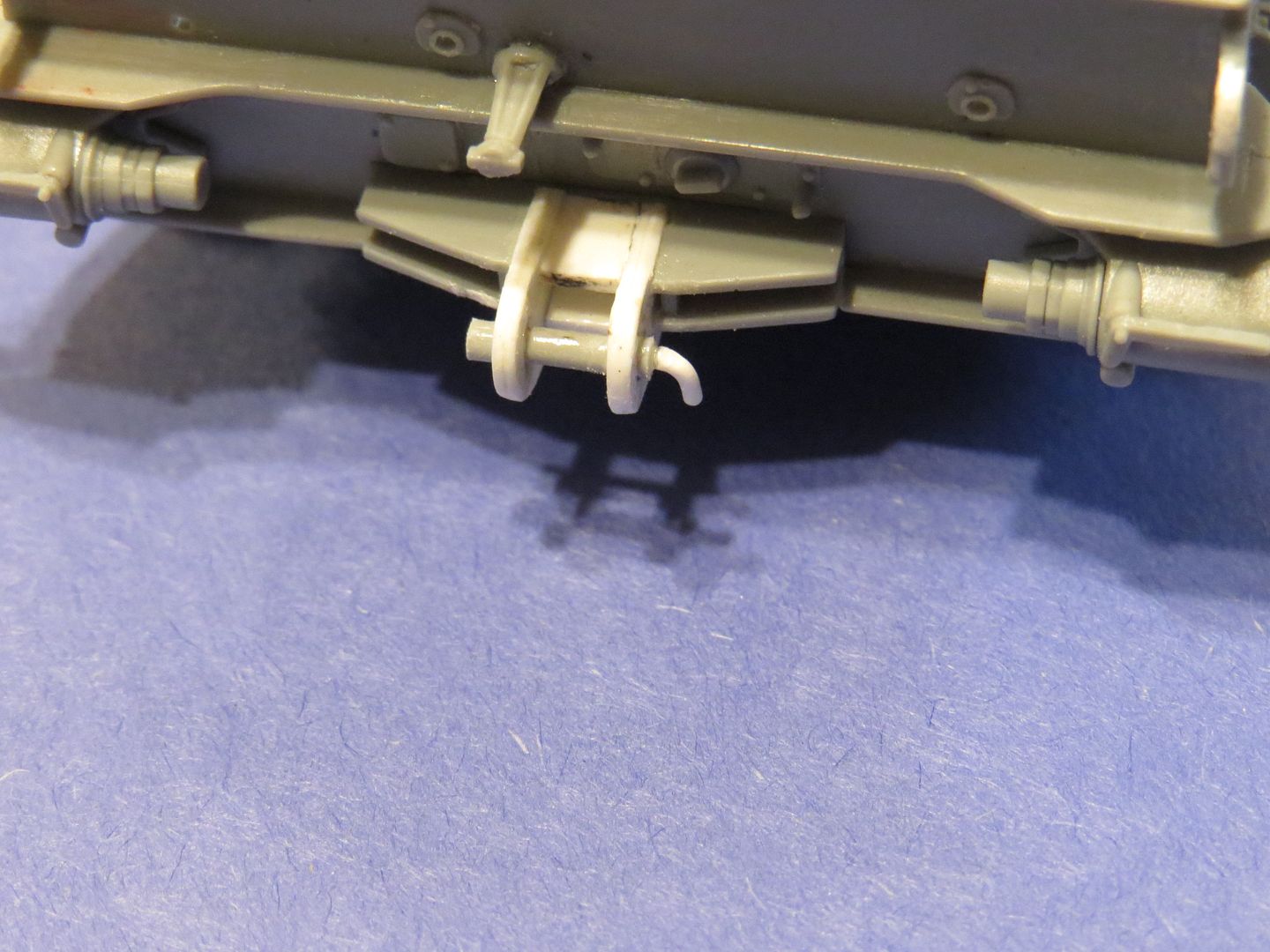 I also added several missing rivets to the tops of the idler housings and the lower part of the rear hull plate.
Although the photos I have shown don't really convey this, the changes I have implemented were a lot of work! Hope to post again soon.