Hi,
Started my build yesterday of Takom's new Chieftain Mk.11. Having purchased the venerable Tamiya kit many many years ago, it was interesting to see just how accurate this new modern kit was. To be fair, to compare the two is like comparing an old wooden cart from the Stone Age to a Bugati Veyron. They are completely worlds apart. My initial thoughts on the Takom kit were very favourable, with well molded parts, slide molding and clear instructions. So on with the build.....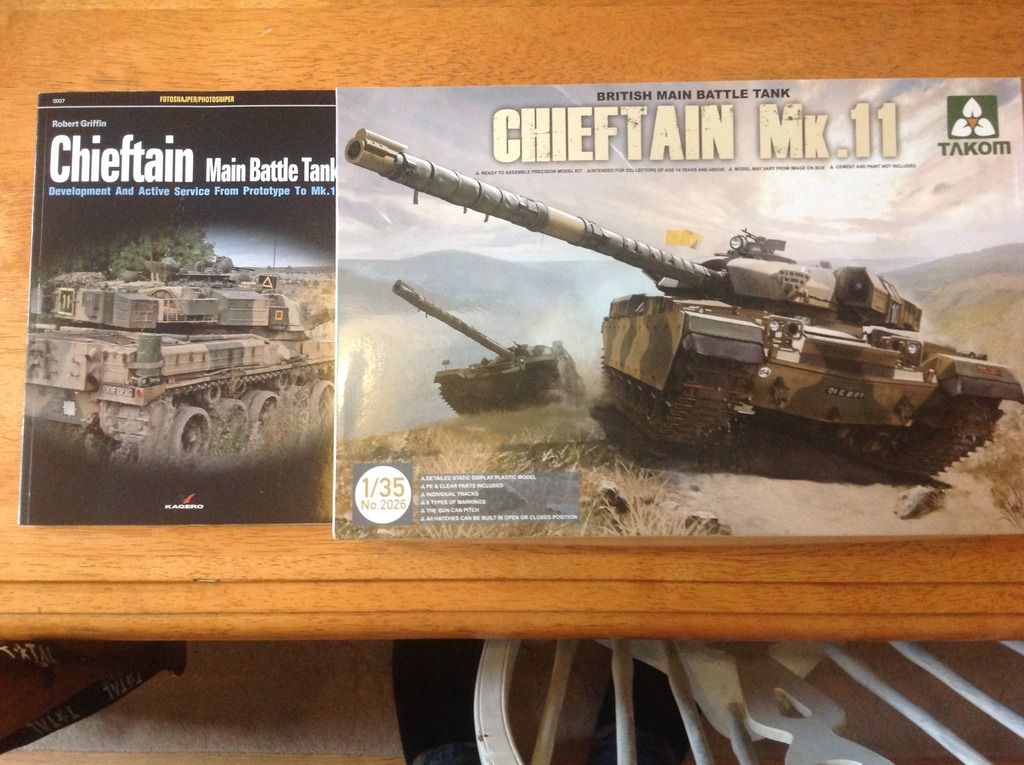 Lower Hull
I started as per the instructions by building the road wheels, idlers and drive sprockets. Word of warning, part N which attaches to each of the front idlers, is not easy to find!! I had to do a search on Google to locate a Mk.10 review which explained where it was. Both parts are molded to the underside of the turret piece.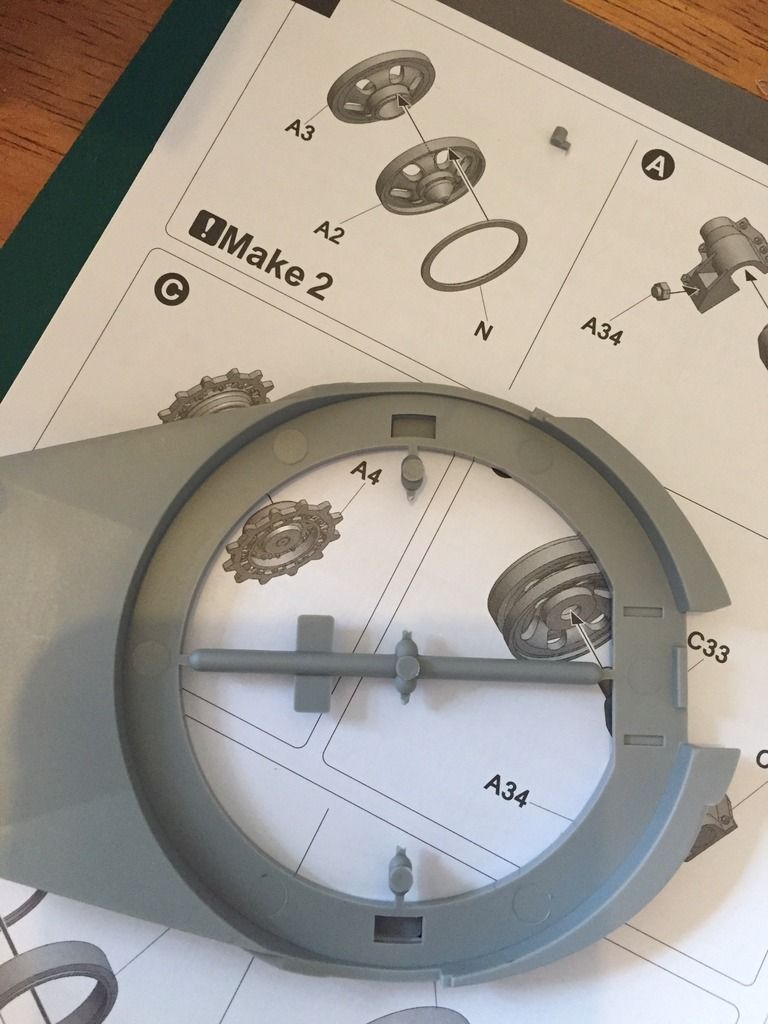 There are some sprue attachment points that require delicate cleaning up, but the plastic is strong enough to withstand careful sanding.
Once all the wheels were completed, they were placed to one side whilst I built up the suspension units. The suspension units are a multi part affair, with very delicate fine parts. However, the delicate arms were able to be clipped off the sprue without snapping as well as being cleaned up with both scalpel and sanding stick.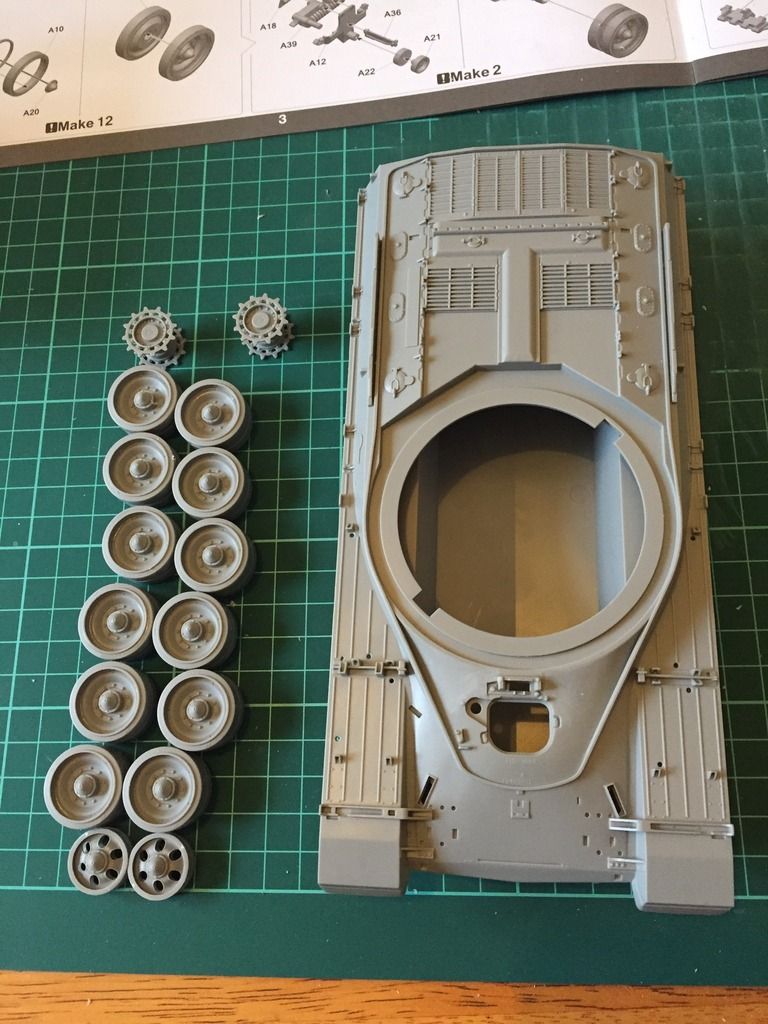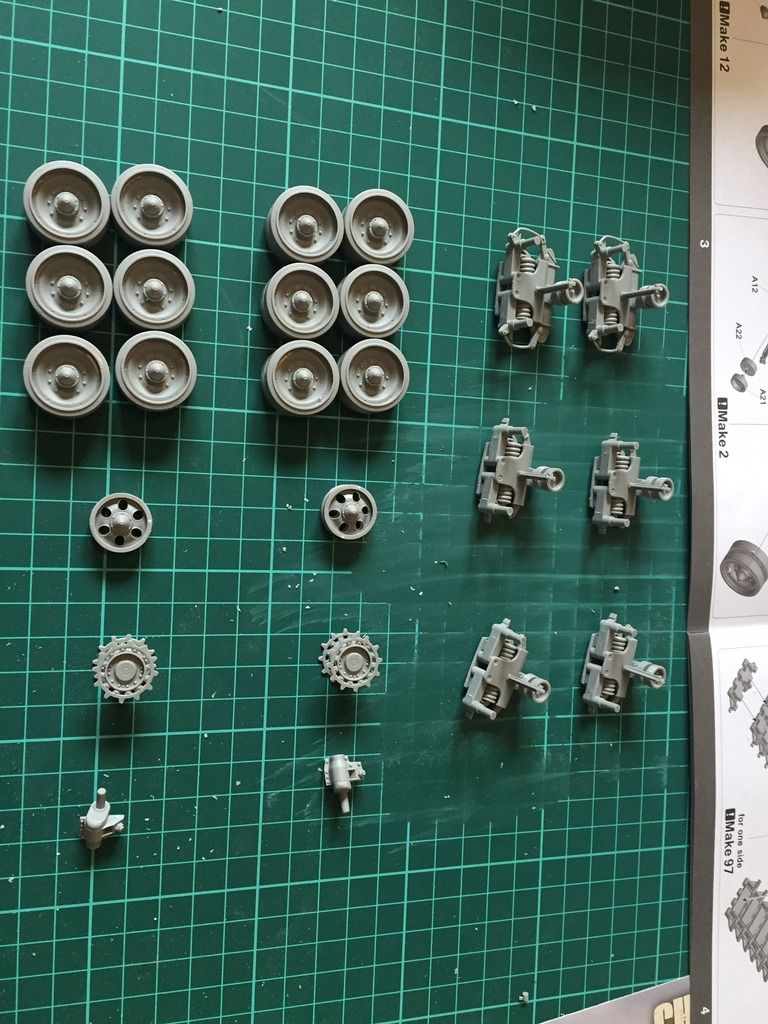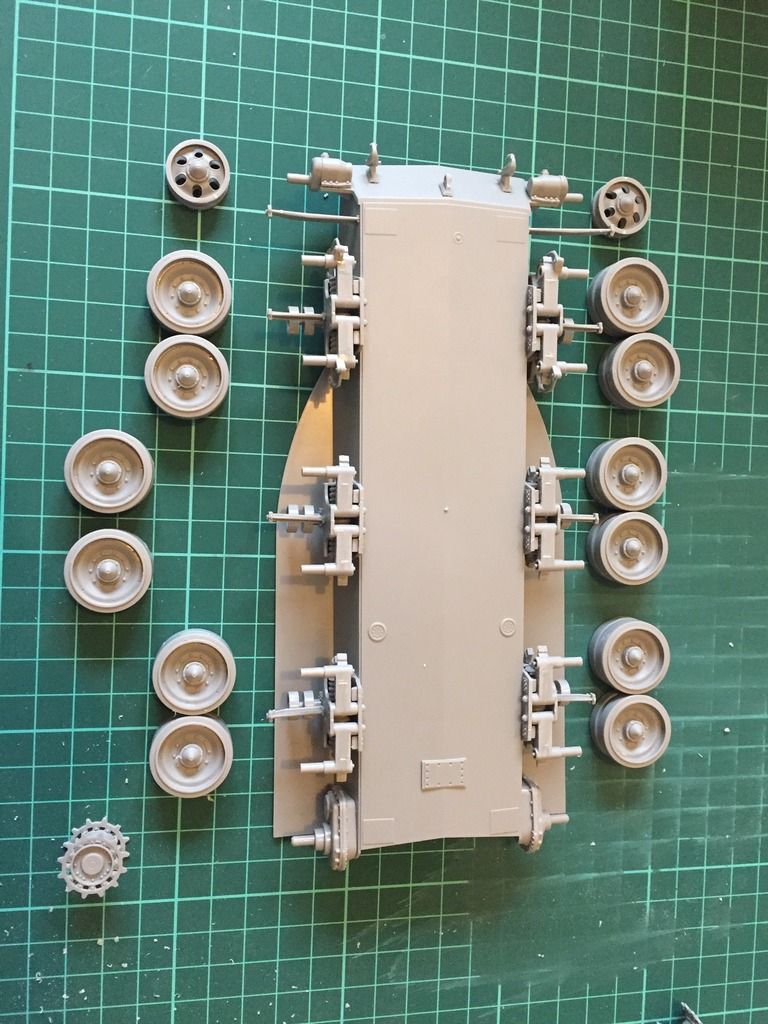 I then failed to correctly read the instructions where it states that several 1mm holes needed drilling into the underside of the upper hull before it is attached to the lower hull tub. In any case, the join of both upper and lower hull parts was great, with only a small amount of Tamiya thin used.
The rear hull plate is then attached and the gun travel lock is built up. The instructions say that it shouldn't be glued, but unless you have four hands it will be a struggle. I glued mine with Tamiya thin and then swiftly glued it to the rear hull plate with no issues. I built all three exhausts up and then covered them with a stippled coat of Mr Surfacer 500 to help with the rust application later on.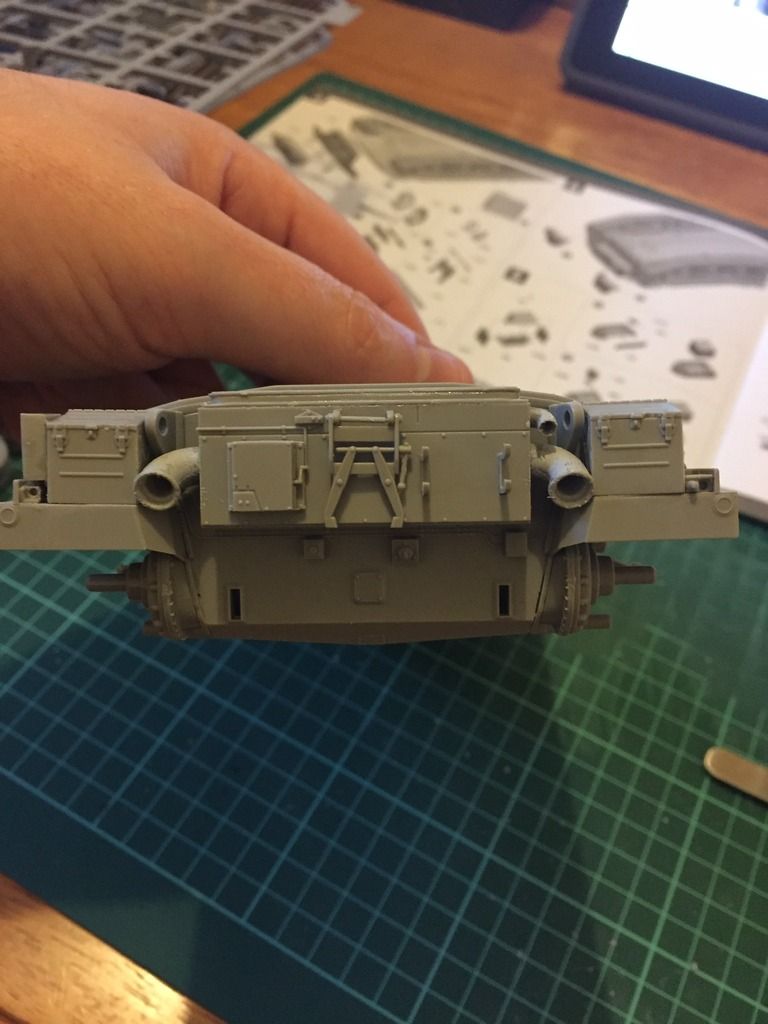 The last part was the scraping off of some raised plastic on the upper hull to the rear of the drivers hatch. It would appear that the four raised parts that need removing were for the Mk.5 version. They were simply initially snipped with some clippers and then a small chisel used to remove most of the remaining plastic. A skinny stick was then used to remove the remaining material and a high grit stick used to give a relatively smooth finish.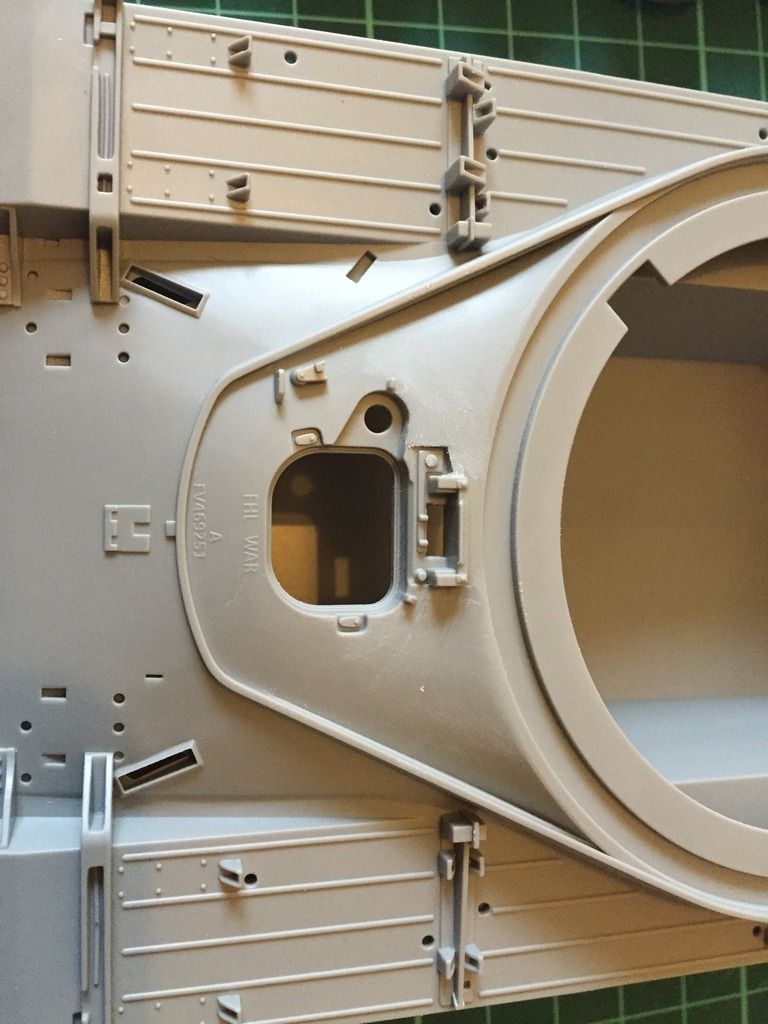 That's it so far. Hoping to finish some more off today......