Have had this one kicking around in my stash for a while and after a couple of other T55 variant builds -
http://www.armorama.com/modules.php?op=modload&name=SquawkBox&file=index&req=viewtopic&topic_id=231039&page=1
http://www.armorama.com/modules.php?op=modload&name=SquawkBox&file=index&req=viewtopic&topic_id=238884
- thought it about time I made a start on this Iraqi version. Plenty of info out there already so no point introducing this version in detail.
I'll be (obviously) using the Tamiya base kit along with a Voyager PE set and Aber barrel.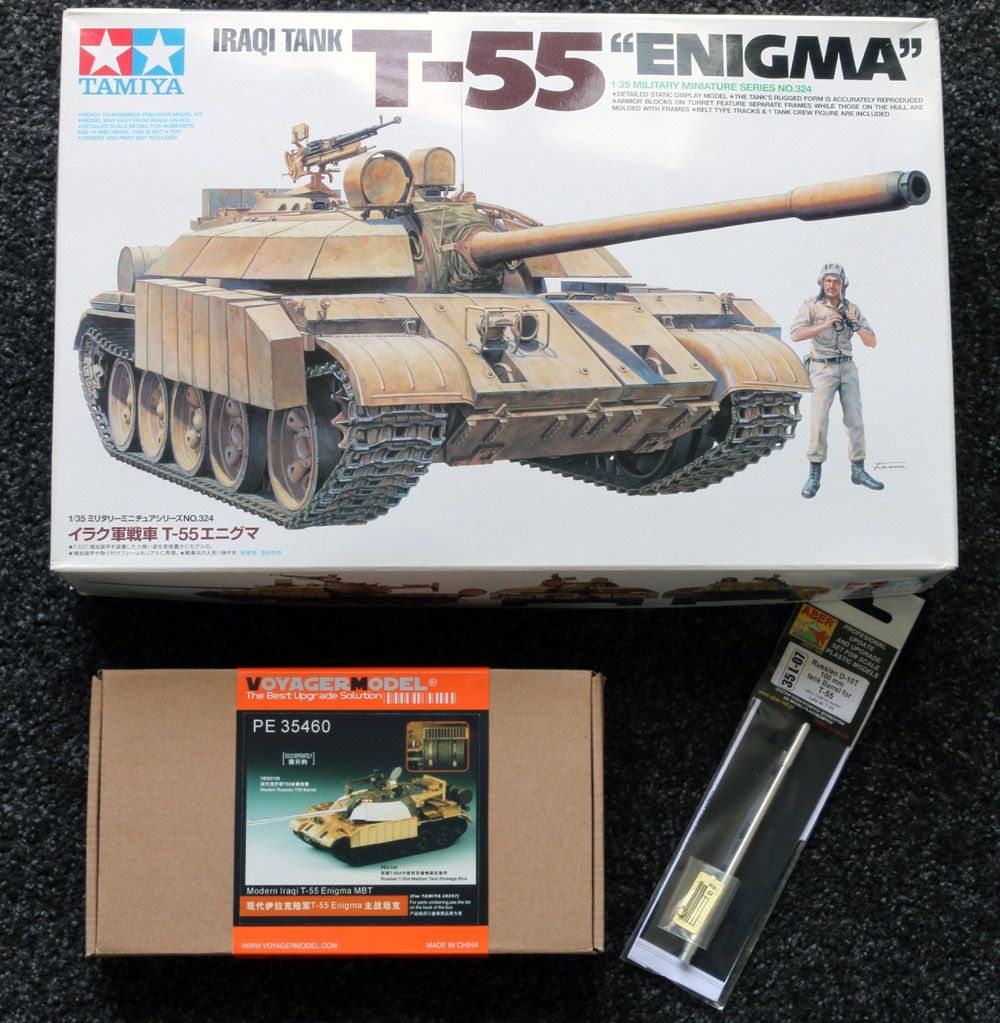 I do, however, have a few decisions to make before I get stuck in and am hoping those more knowledgable than me can help..
I understand that the kit is a mix of Polish (turret) and Soviet (engine deck - with missing wading rail) so can't be built accurately without some modifications.
If I choose a Polish built vehicle, I can keep the turret as is, but will need to alter the engine access section (Part D41) to represent the different hatches which are similar to the T54.
If I go for a Soviet version, then the gun mantlet area is wrong (I do have a spare earlier Tamiya turret) and while the engine access hatches are correct, the wading screen frame is missing and will need to be added.
Am I also correct in assuming that the Soviet version uses 'standard' T55 type tracks but the Polish vehicle normally used the RMSH track with a 14 tooth sprocket? The Tamiya kit comes with a 13 drive sprocket. Any suggesteions for aftermarket for an RMSH track with sprocket (indi link).
Gary