2 brownie points to those who recognise the topic title
GPM is a retailer in Poland who specialises in card board models. One of their news this week is this little beauty:
http://sklep.gpm.pl/modele-kartonowe/wozy-bojowe/1/16/fordson-n-campbell-1940-1/16
A Fordson N tractor which has been turned into an armoured machine gun carrier (the limited speed probably makes it useless in the scout car role ...)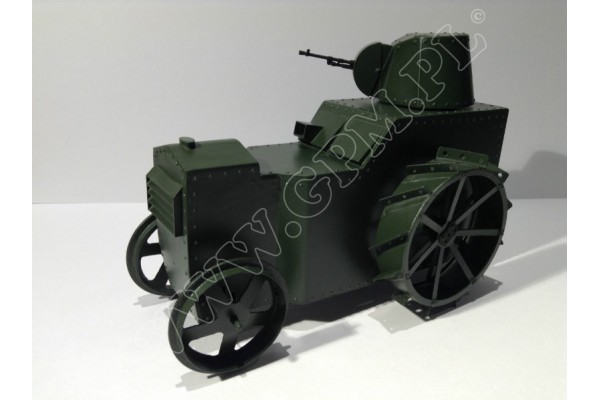 Image borrowed from GPM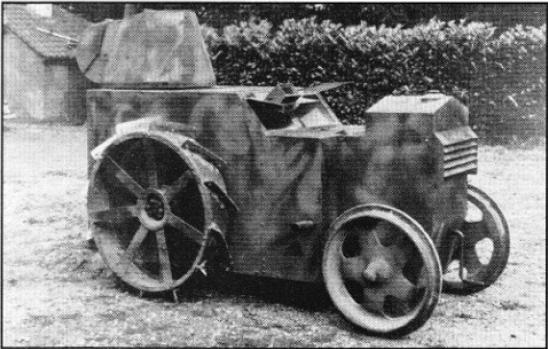 Image from some blog in Russia (found with Google image search)
There is some more information about armoured car conversions in Britain 1940 on this page, the Fordson tractor is almost at the bottom:
http://forum.axishistory.com/viewtopic.php?t=200966&start=150
Maybe the card model could be used as template for a 1/35th scratch build ....
The spokes in the wheels seem a little "skinny" on the card board model compared to the "live" picture and the housing above the radiator seems to be too low...
It's a cool little bugger anyway
/ Robin