Zdravstvuyte comrades,
I wanted to get a quick build out of the way and built this little kit after watching some tanks in Aleppo. The kit went together well, except for the fuel drums which had a wicked gap. Only took an hour or so to build, and the rubber and tracks made it that much easier.
I painted it in Tamiya enamels, hit the reactive armor with a few filters, washed it in some sienna oil, and then some West African Sand pigment, and a dry brush with buff and a dusting of the same. Started it on Sunday morning, had it out of the paint booth by supper.
Nasdrovya!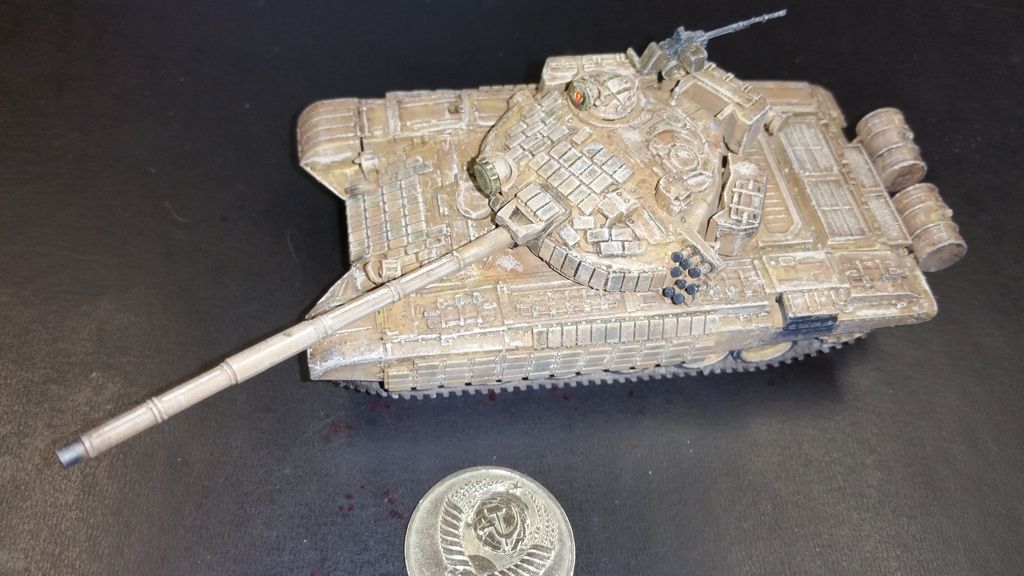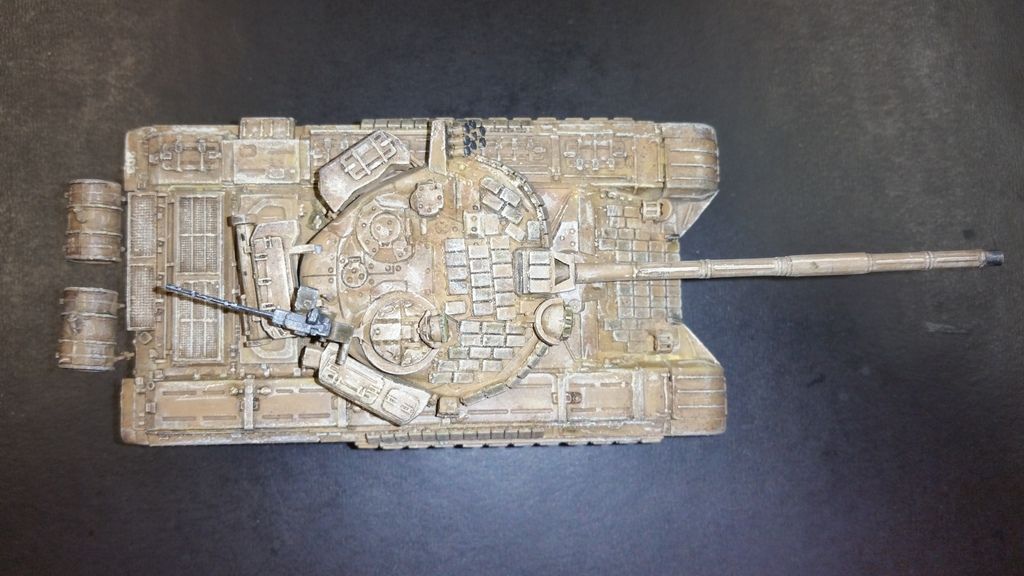 (without flash for truer color)