Hi All!
I wanted to share my first tank model with you.
Materials:
1/35 Dragon King Tiger "Last Production"
Aftermarket cables (can't remember brand)
Voyager PE/Resin Detail Set
Voyager Schurzen set
Fruilmodel KT transport tracks
Paint:
AK Interactive Real Colors
I started this model in 2014 when I was 25 years old. Med school and surgery/anesthesia residency have persisted in getting in the way, but I have finally decided I will finish it! After spending about 14 hours on it this weekend, it is finally under a coat of red oxide primer (AKRC RAL 8013 sprayed over Tamiya superfine gray primer).
I intended to build this as a very last production tank, I added additional track hangars and rear vent covers. Such turrets were built, as at least one photo (attached) shows.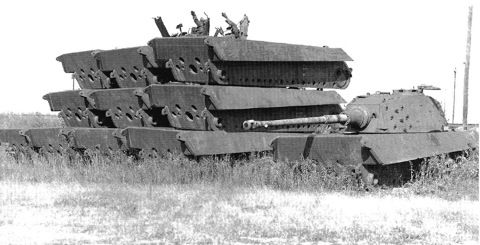 This model has numerous mistakes, and I recognize my simulation of rolled steel is somewhat overdone on the sides, but tastefully done on the front glacis.
Being my first tank, this efforts represents my experimental foray into AFV.
I am planning an RAL 6009 base coat, with 8017 and the lighter "1944" 7028 in an ambush scheme such as that pictured.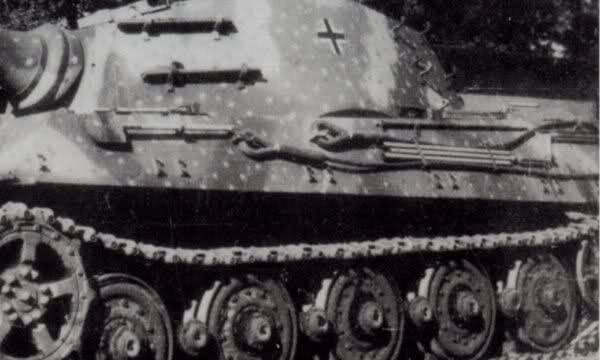 Ambush is commonly done; it is tried and true, and maybe someone watching has something more unique to suggest? I think the ambush scheme is beautiful, and would be fun to try as a first tank. let me know!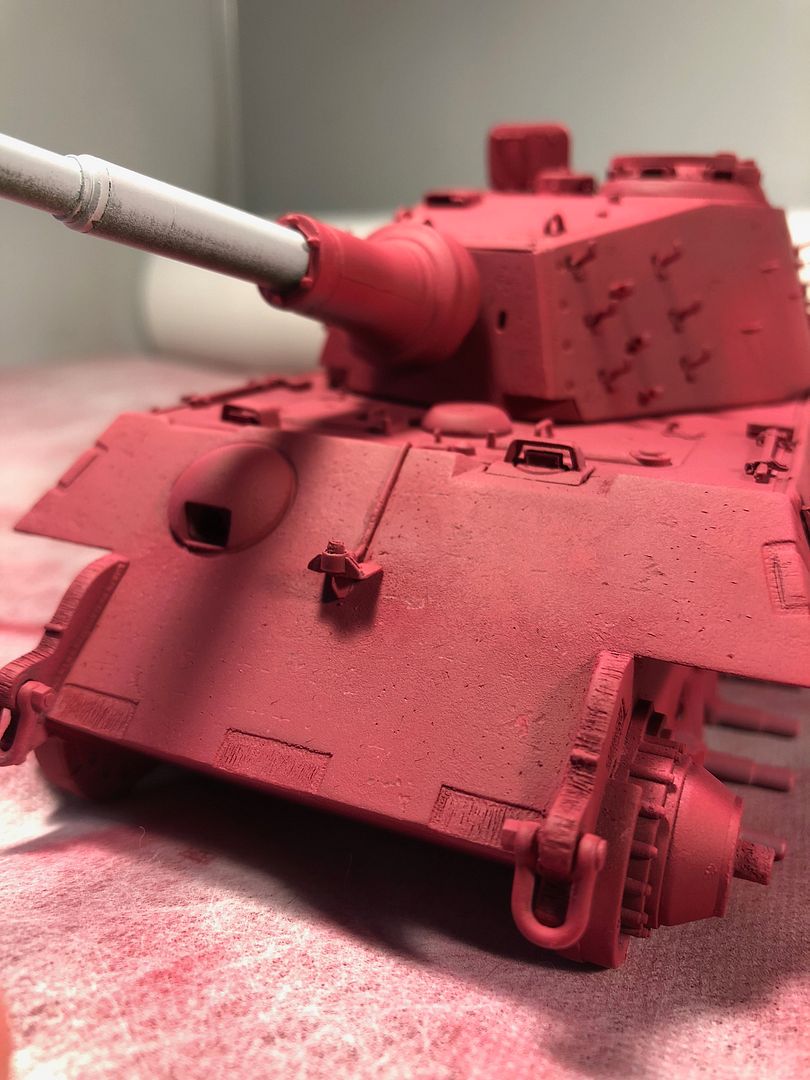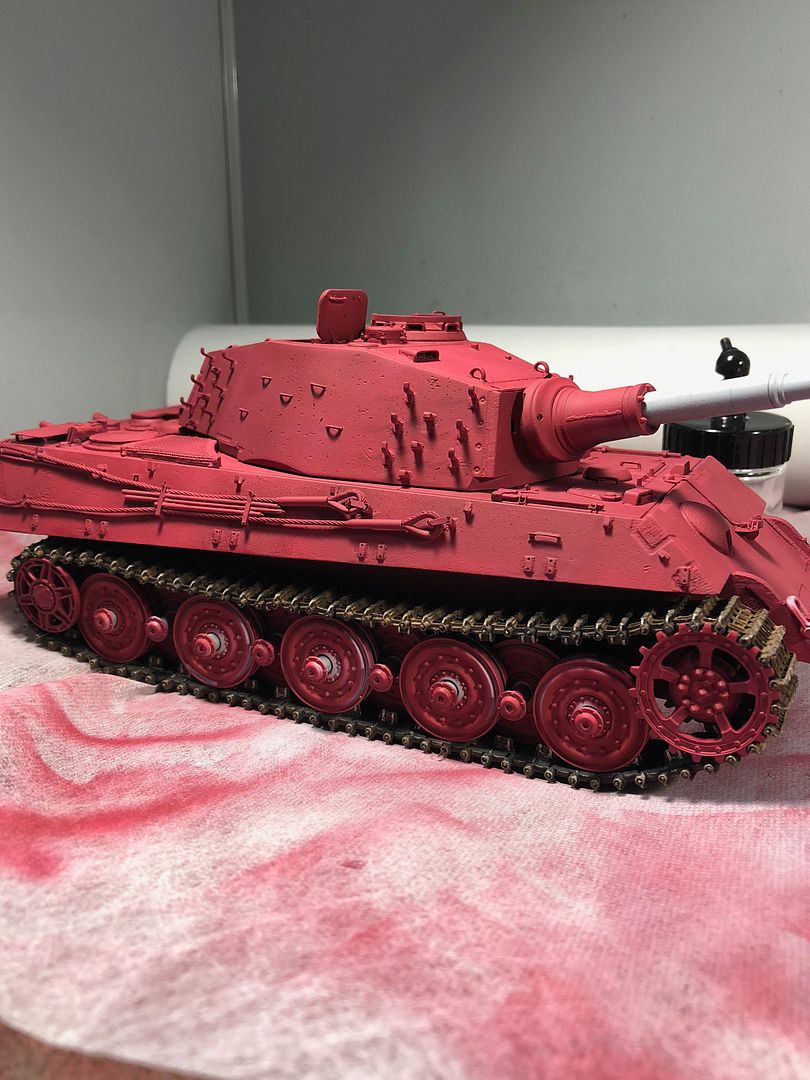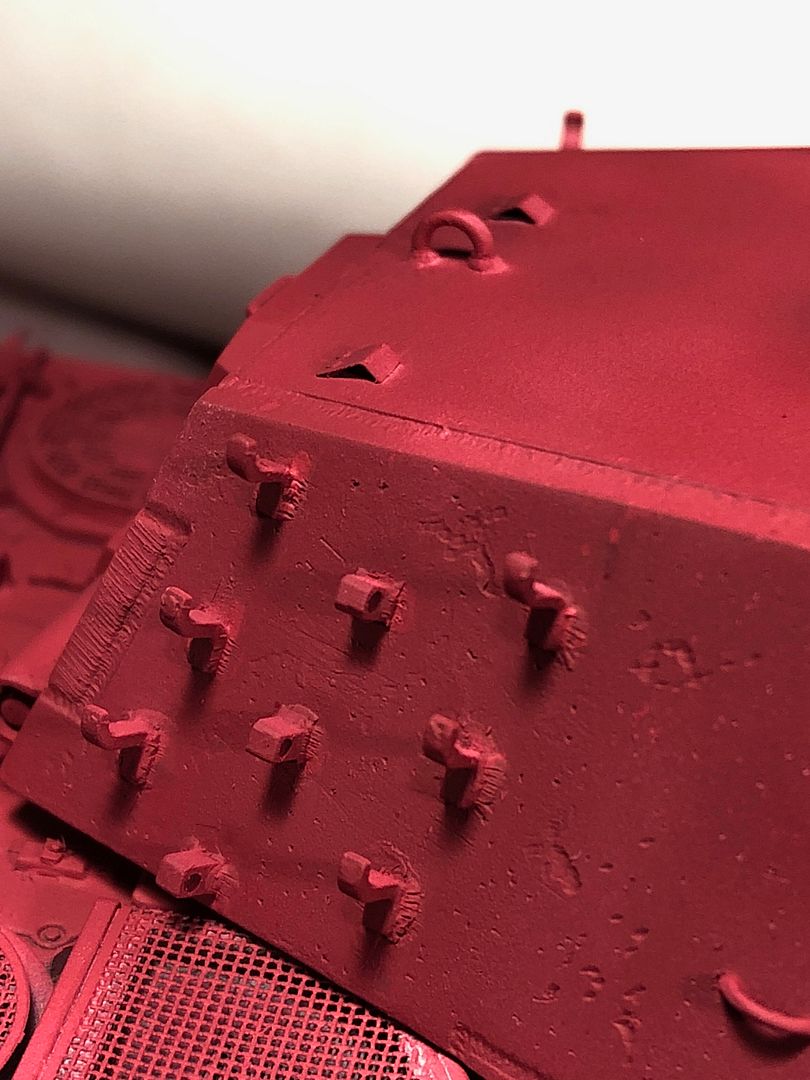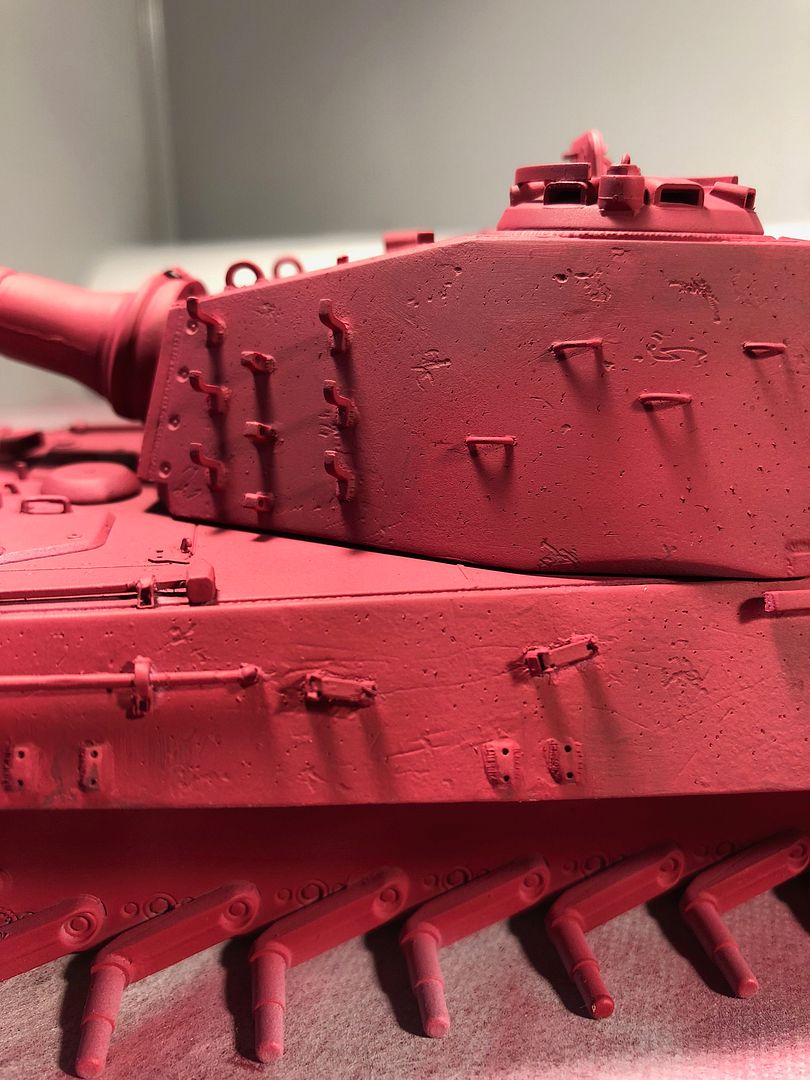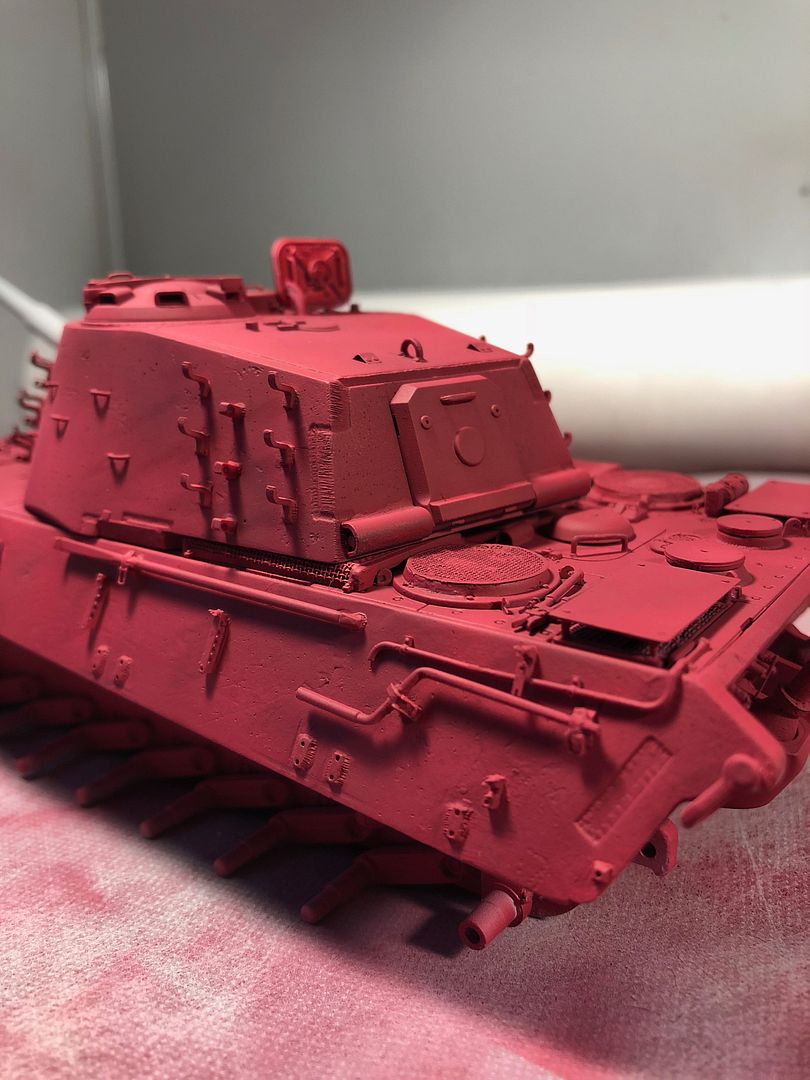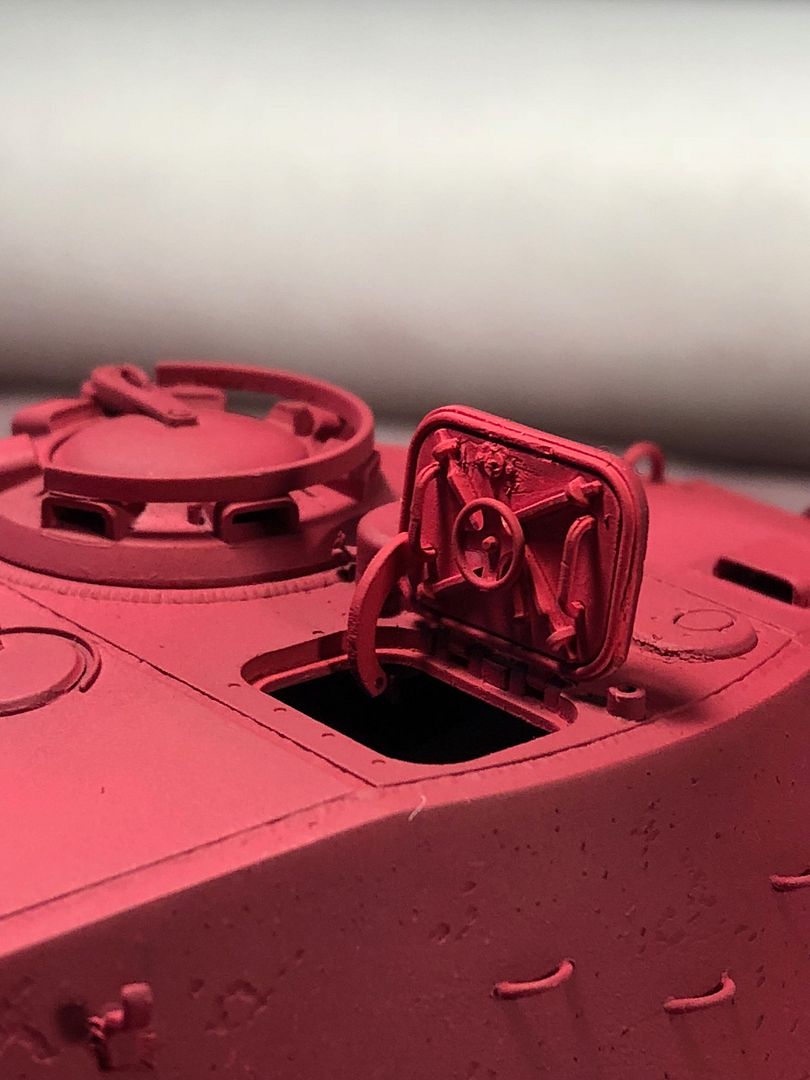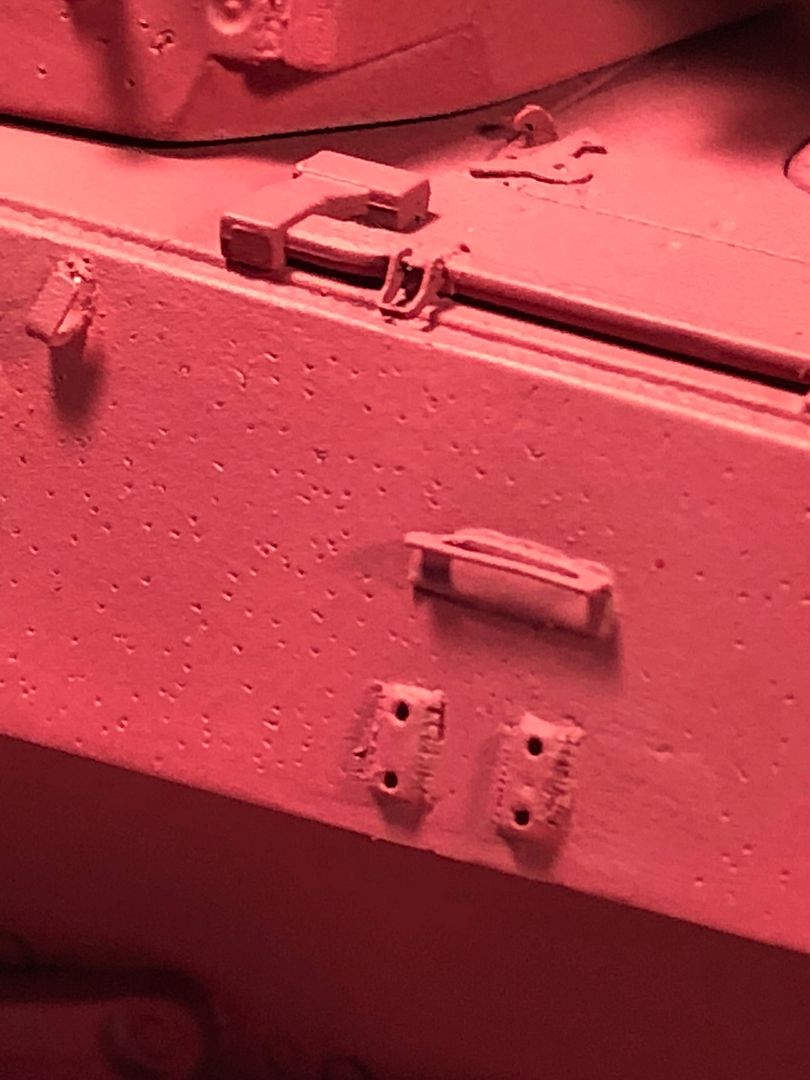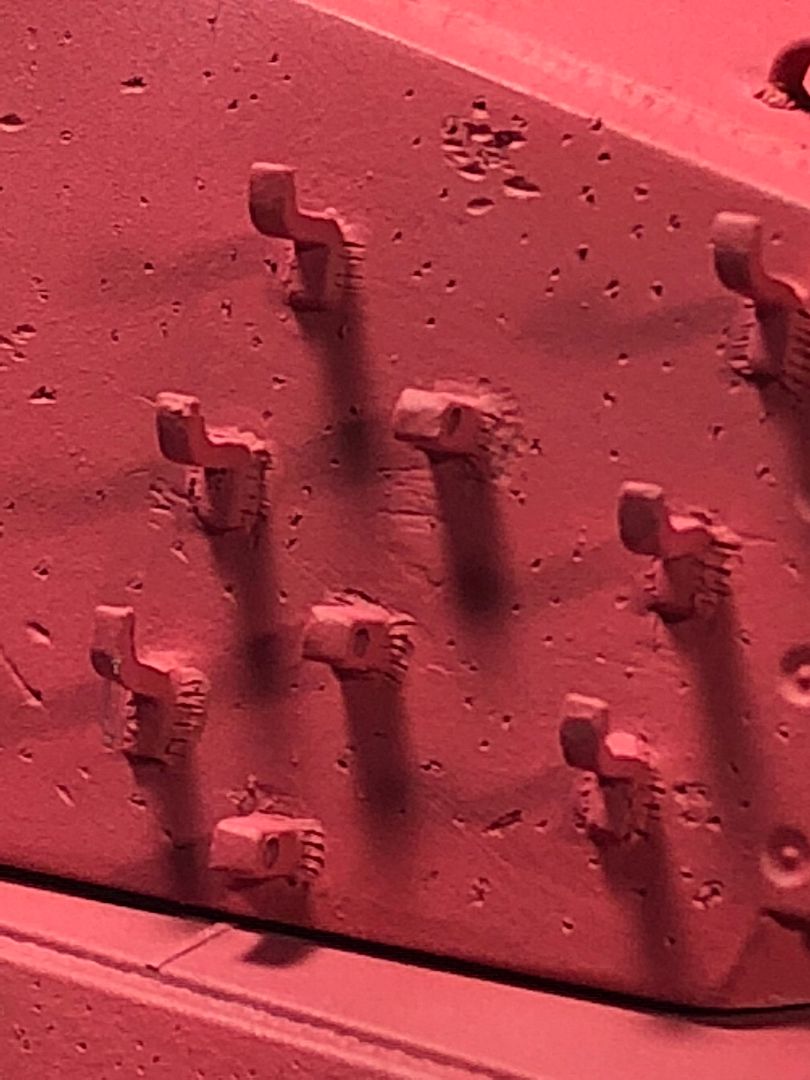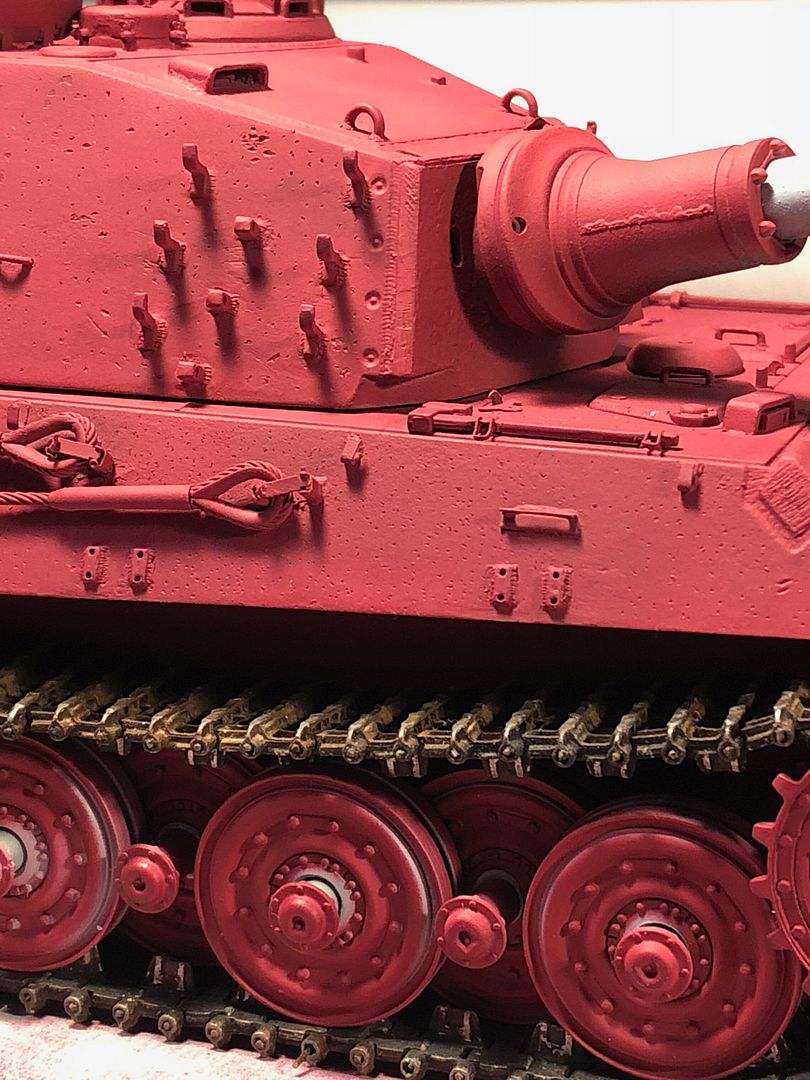 [URL=http://s1075.photobucket.com/user/thunderbolt2011/media/IMG_2622.jpg.html]