Here is my latest diorama, "Let me see your map, LT." which depicts a Squad Leader from 2d Battalion, 47th Infantry (Mechanized), 9th Infantry Division asking to see the map the Platoon Leader is using so he can point out to the LT where they really are. I am not going to name names, but this was an actual event on a dismounted patrol and from what I understand it was a pretty common occurrence for this LT to be lost shortly after starting a patrol. This Squad Leader is trying to set the LT straight, but the LT is pulling the map away because he doesn't want to admit that he is lost. His RTO thinks the guy is an idiot and is is outwardly laughing at him. The figures are all conversions of Bravo 6 figures with Hornet Heads and First Legion Helmets. Weapons are from Trumpeter. The map, which is the Bien Hoa mapsheet (one of 2/47th Inf (Mech)'s Areas of Operation or AO), is from ETA Diorama Products. The figures are painted with acrylics from Reaper, Vallejo, Andrea, and Scale 75. Note that the uniforms of the Squad Leader and the RTO are more faded than the LT's, their helmet covers are faded and dirty, and their arms are covered with scrapes and scars from "wait-a-minute" vines. At the time of this particular event, the LT was still relatively new to the unit and only had a few patrols under his belt, but had already developed a reputation for being bad at land navigation not helping the jokes that are related to LT's being lost.
The groundwork is brown Magic Sculpt textured with a toothbrush and the vegetation is stuff that I preserved and the ground scatter is from DioDump and from other dried plant products. I would have added my normal ground scatter mix, but I have recently moved and I couldn't find the box that I had put it into. I originally had a different figure that I was going to use for the LT, but I was running out of time to get this diorama completed for the Tulsa Figure Show and then my dad passed away from cancer caused by Agent Orange this past Tuesday, so this is as done as this is going to get.
I know some of the photos may seem redundant, but I was trying to get several shots of various details.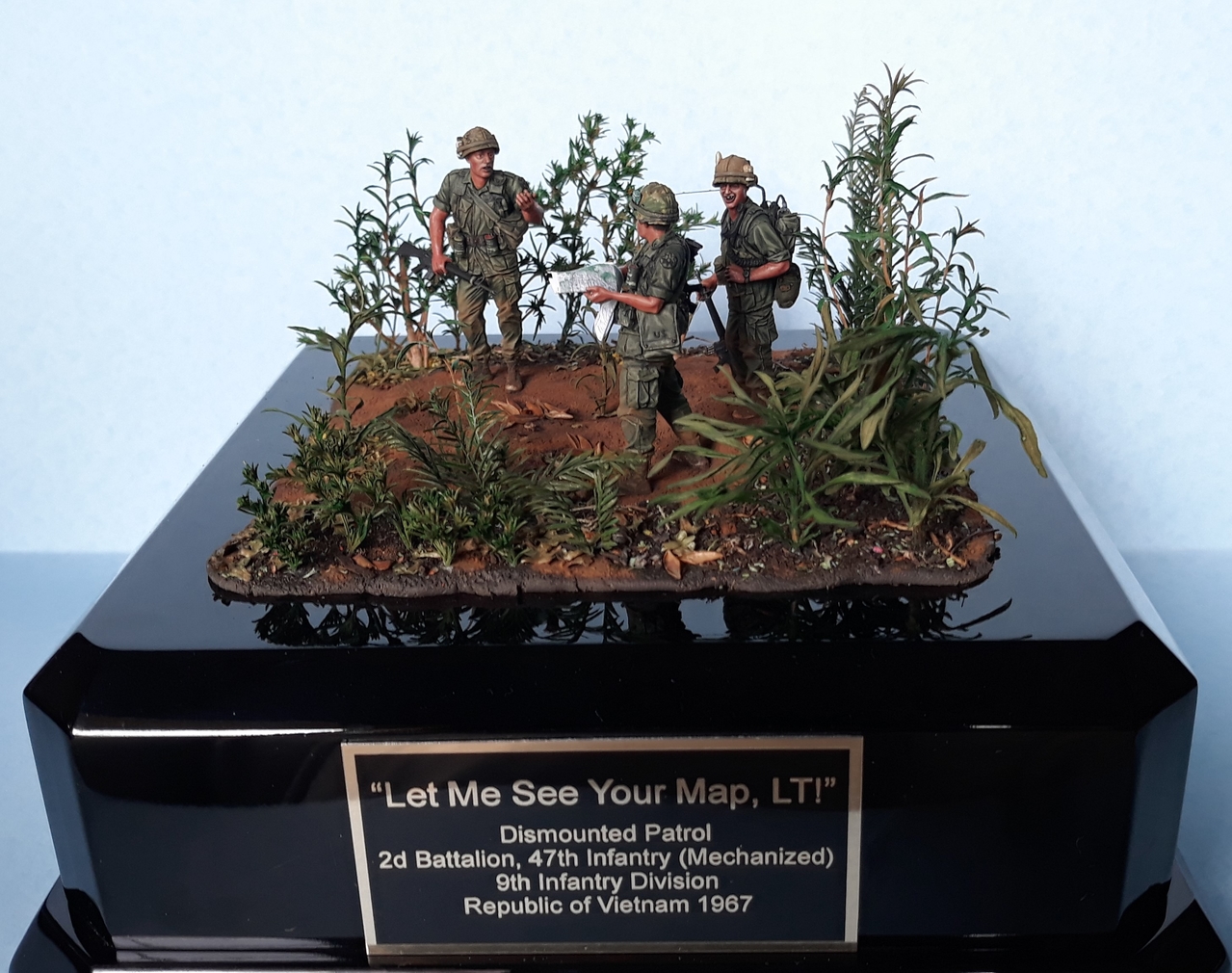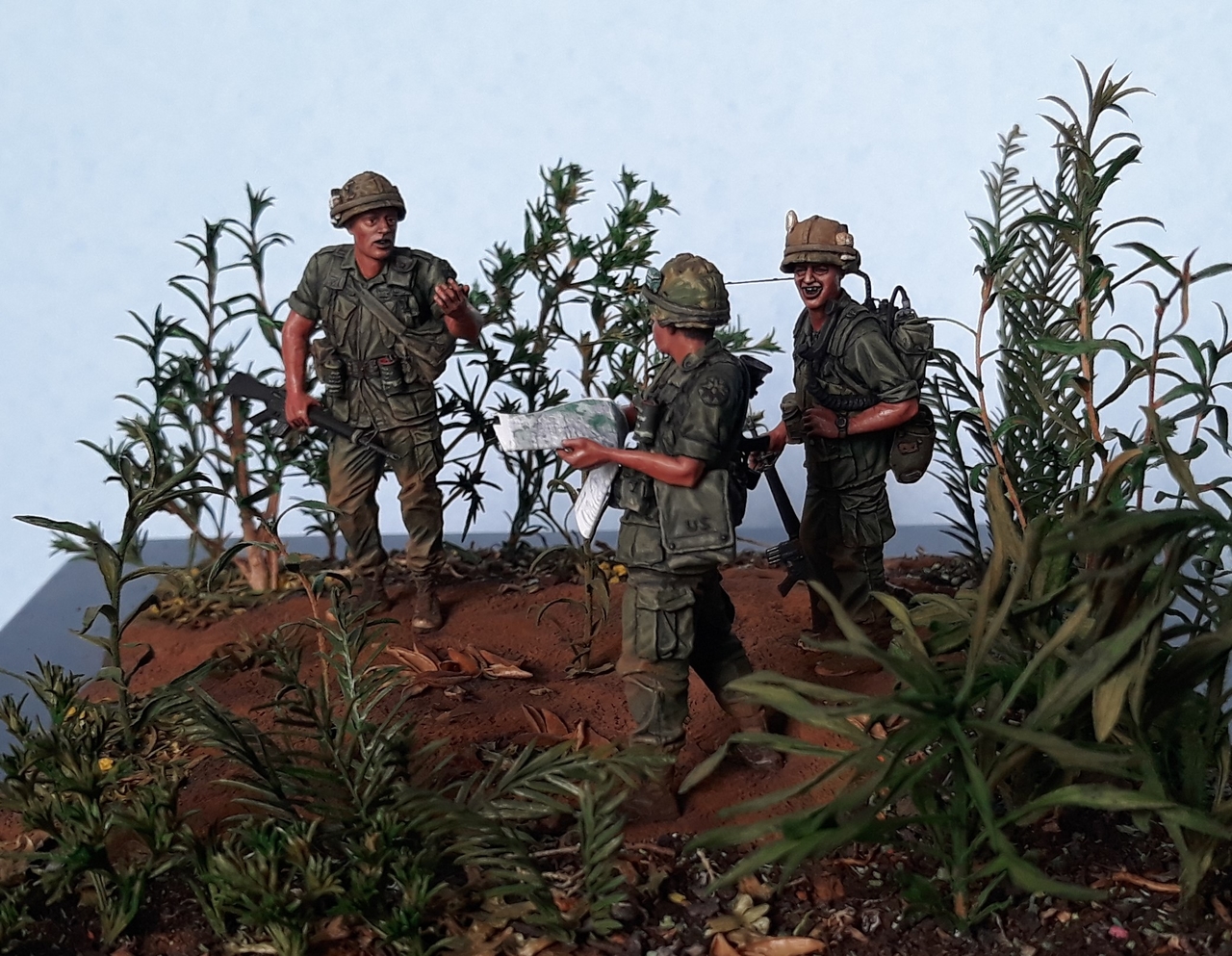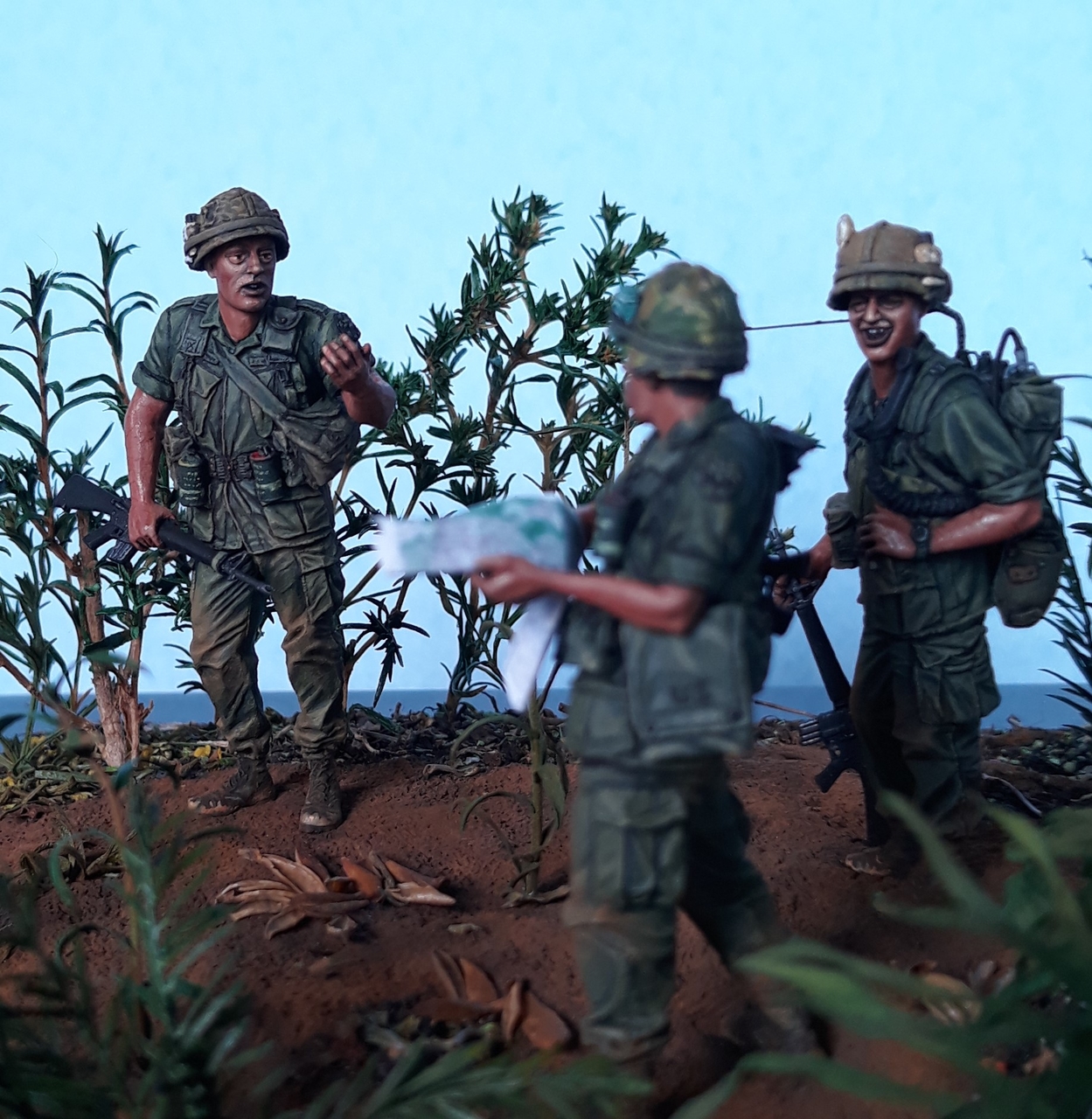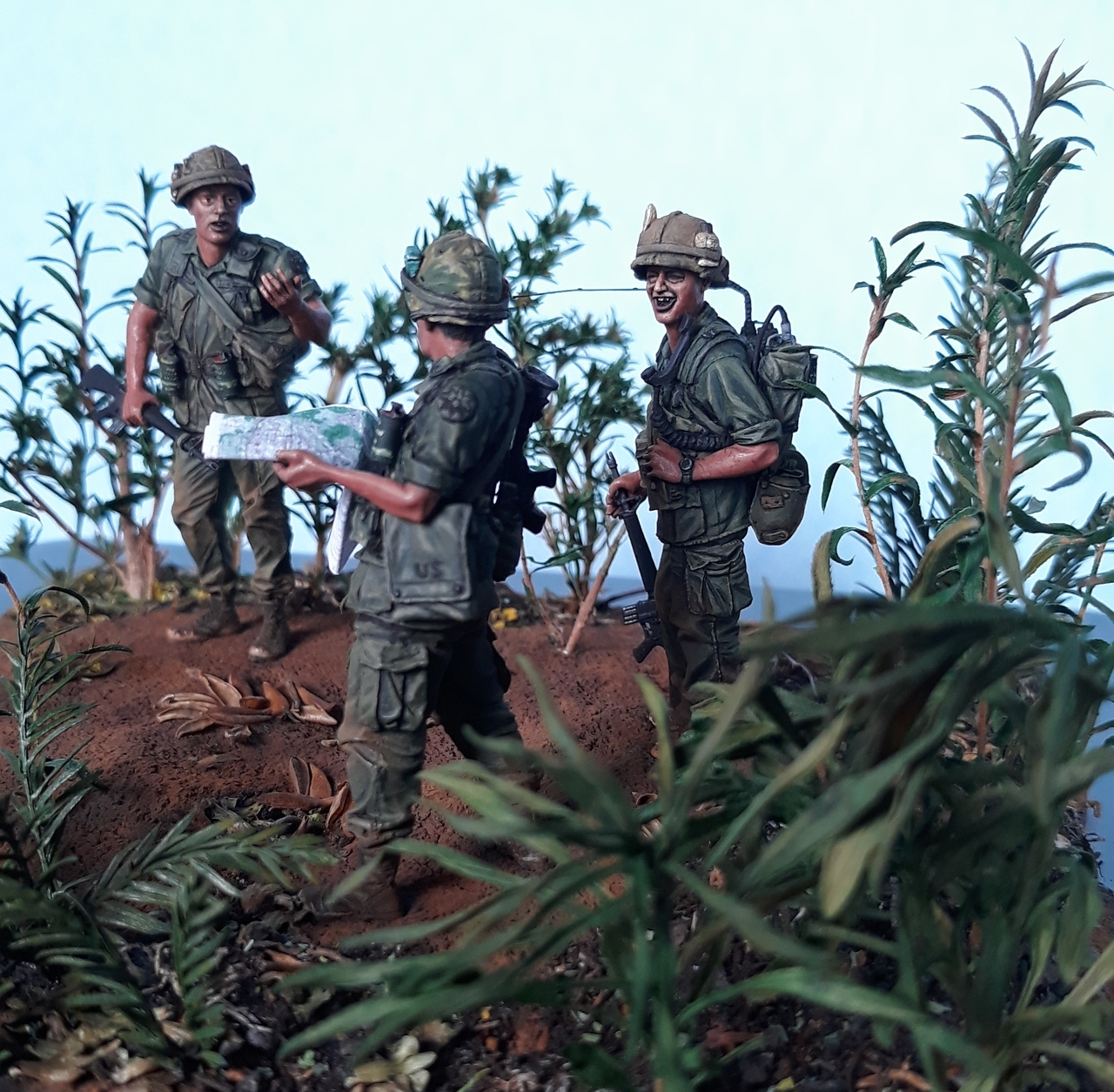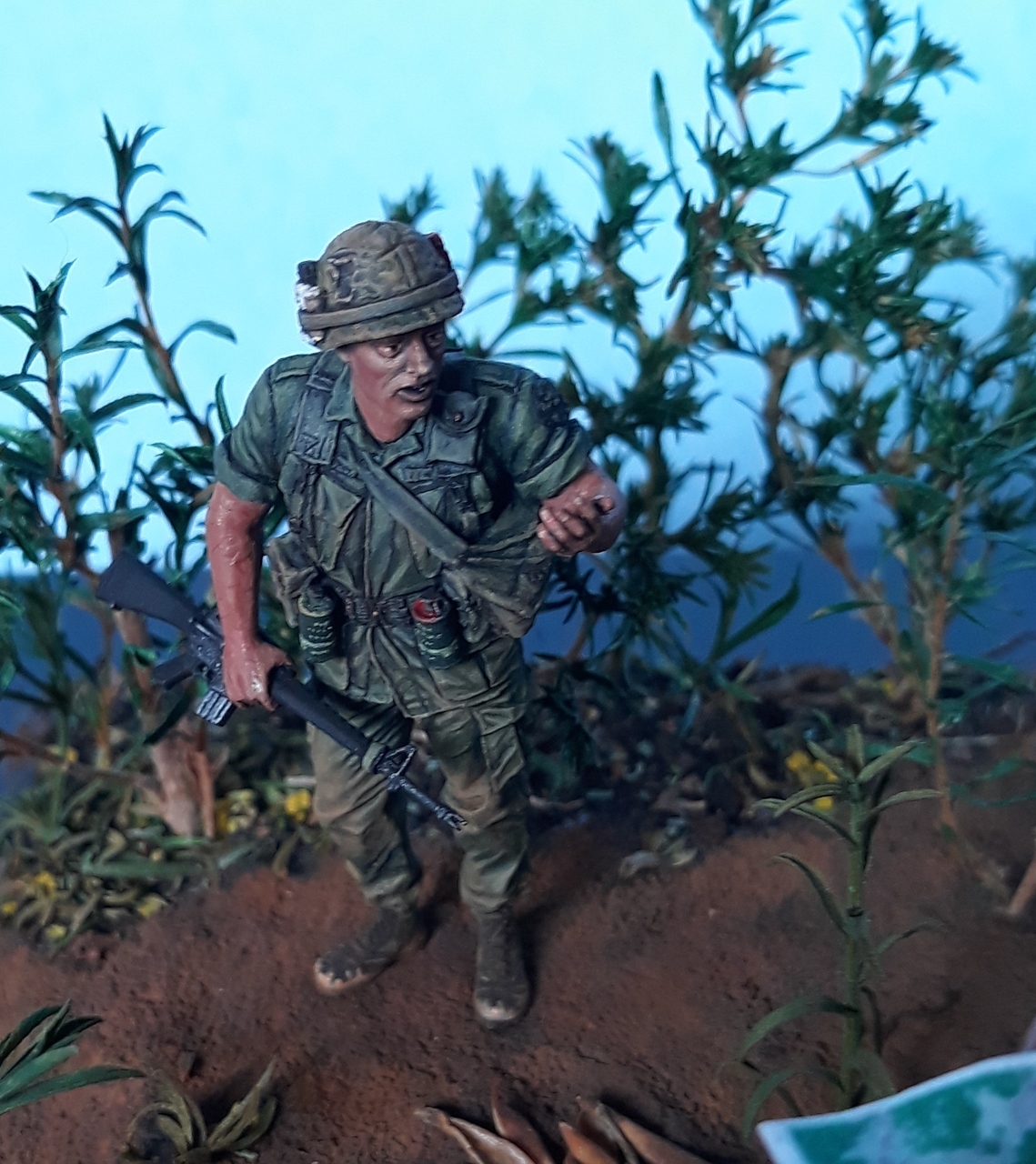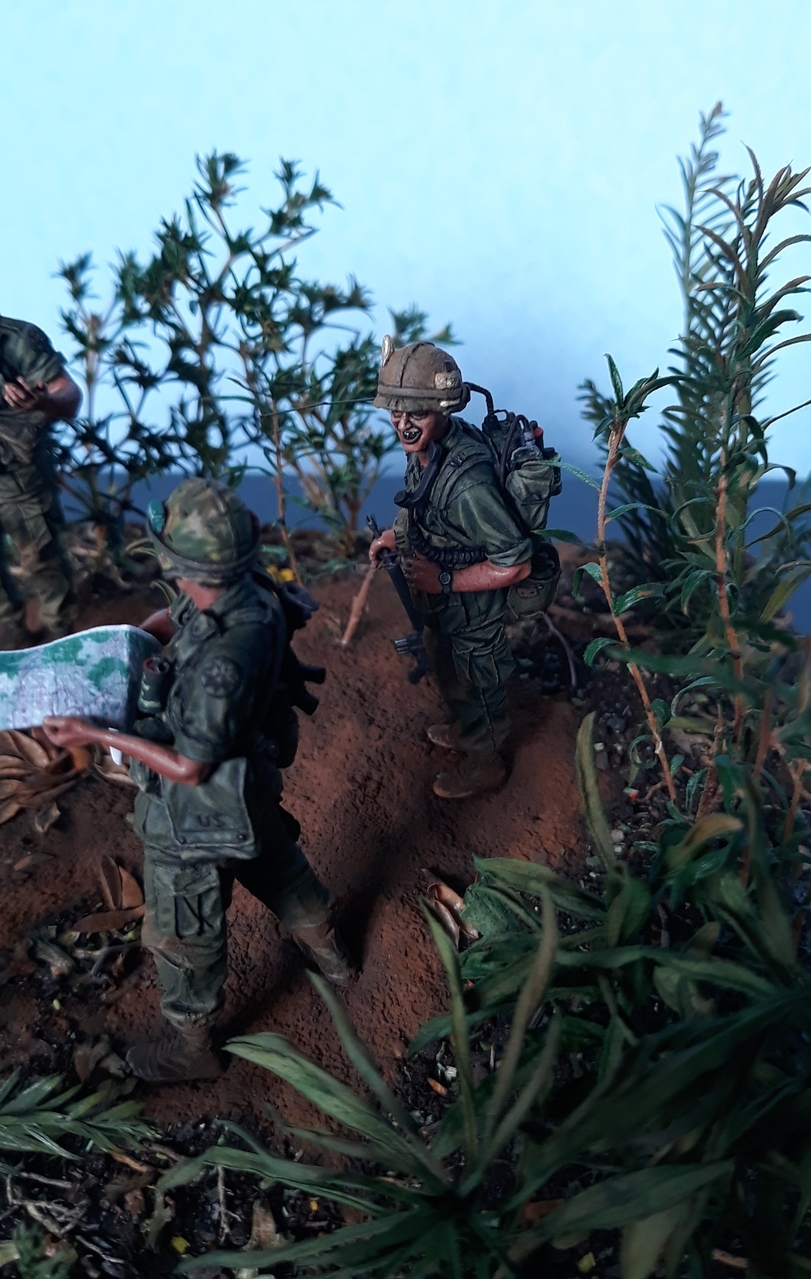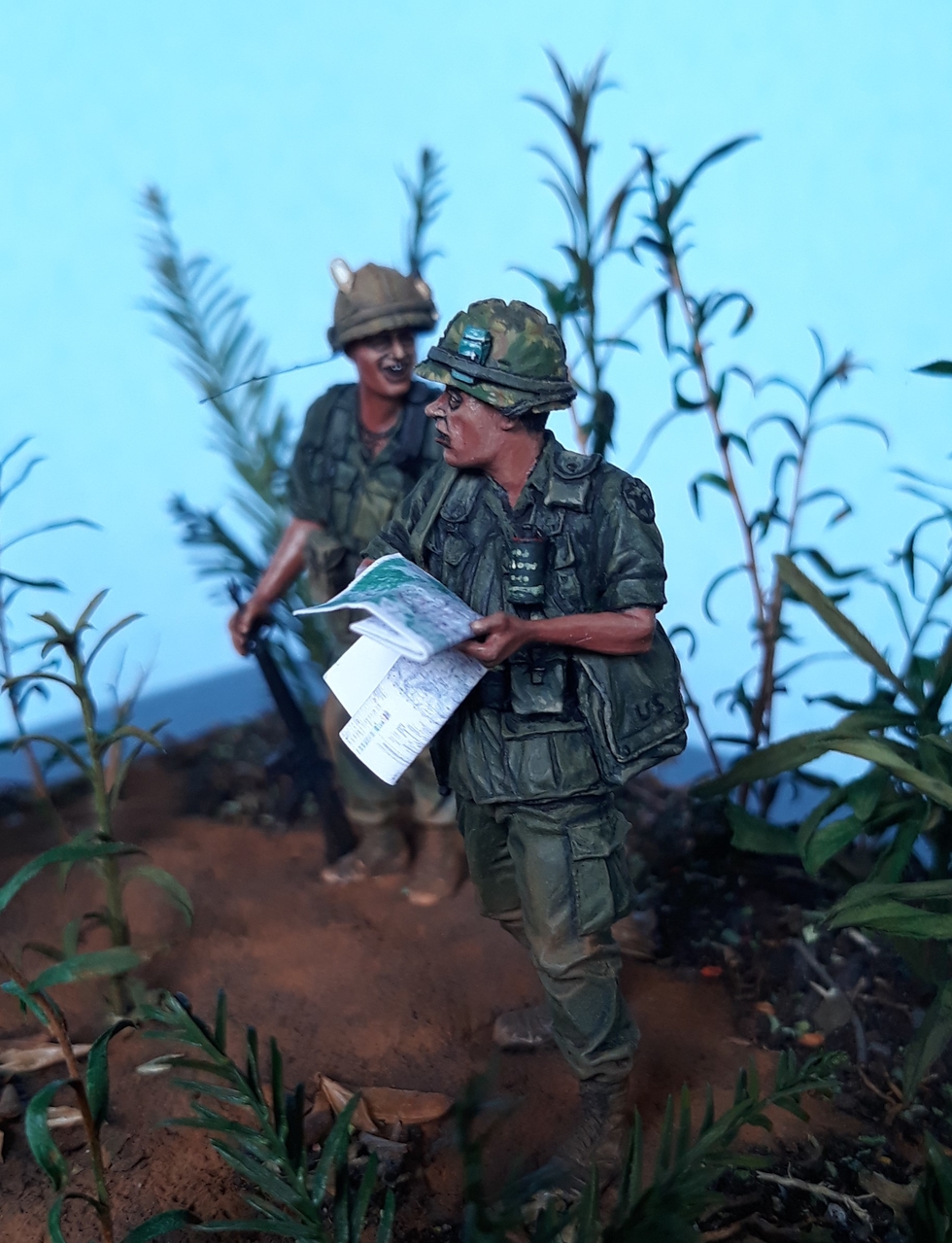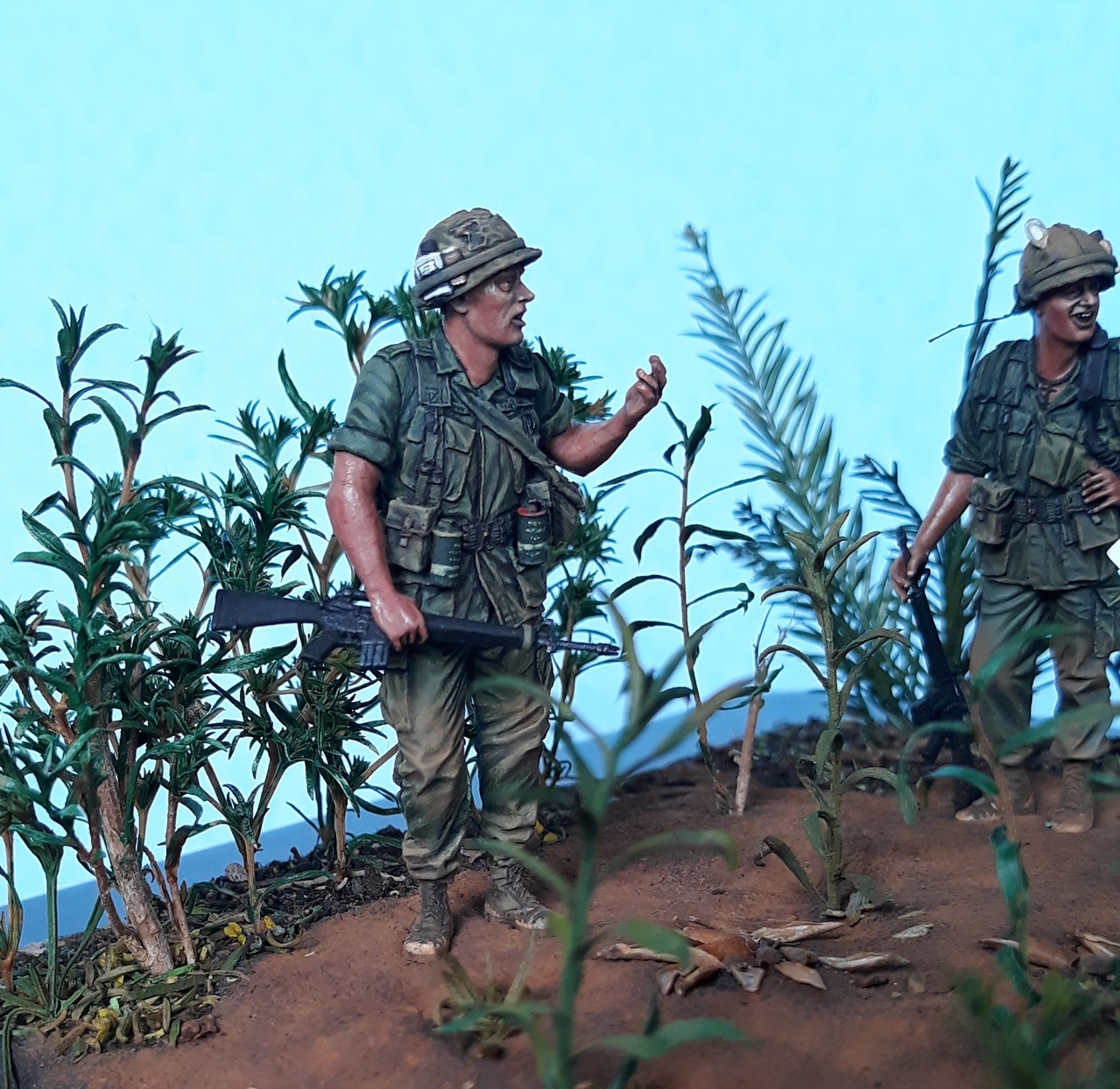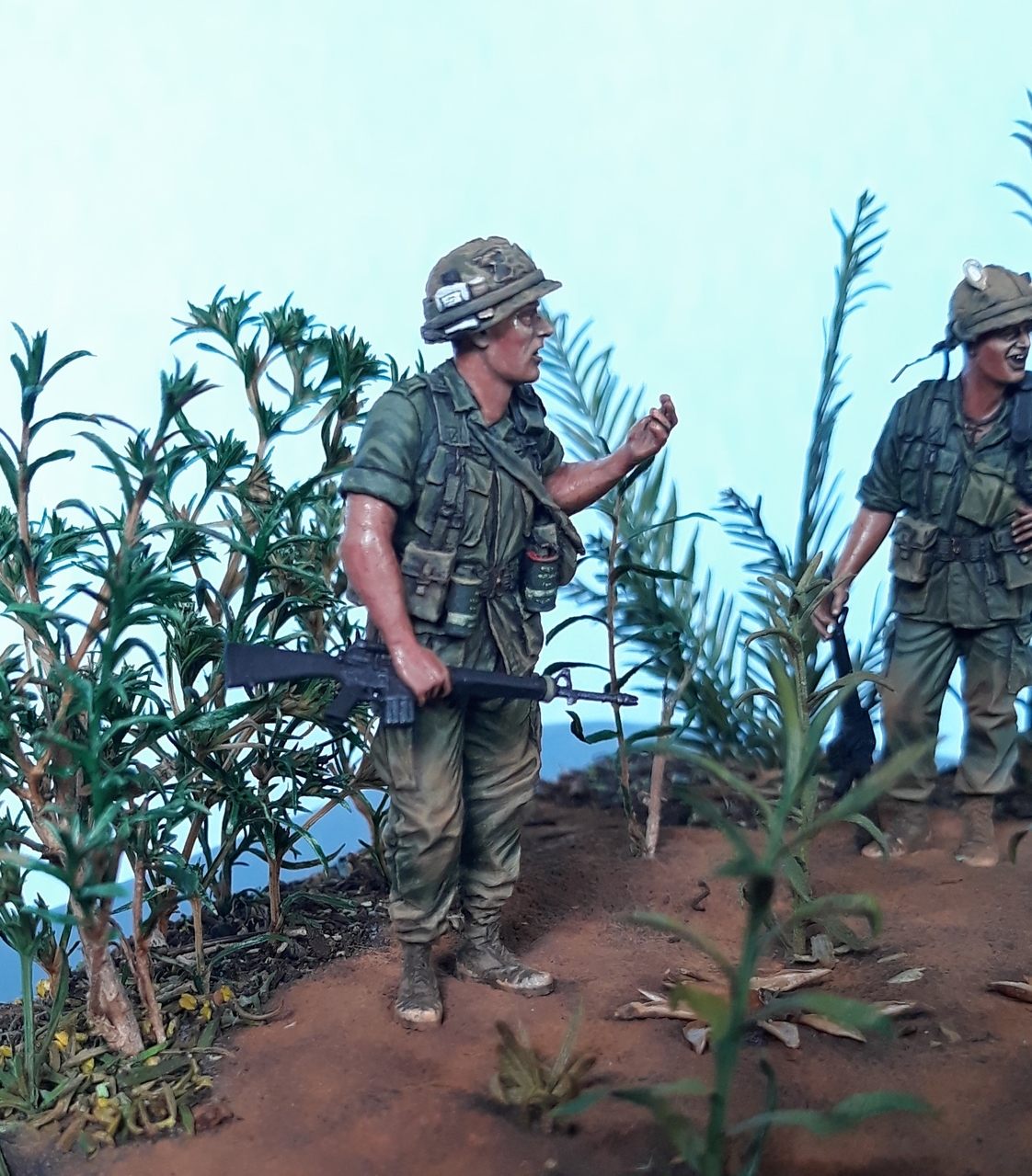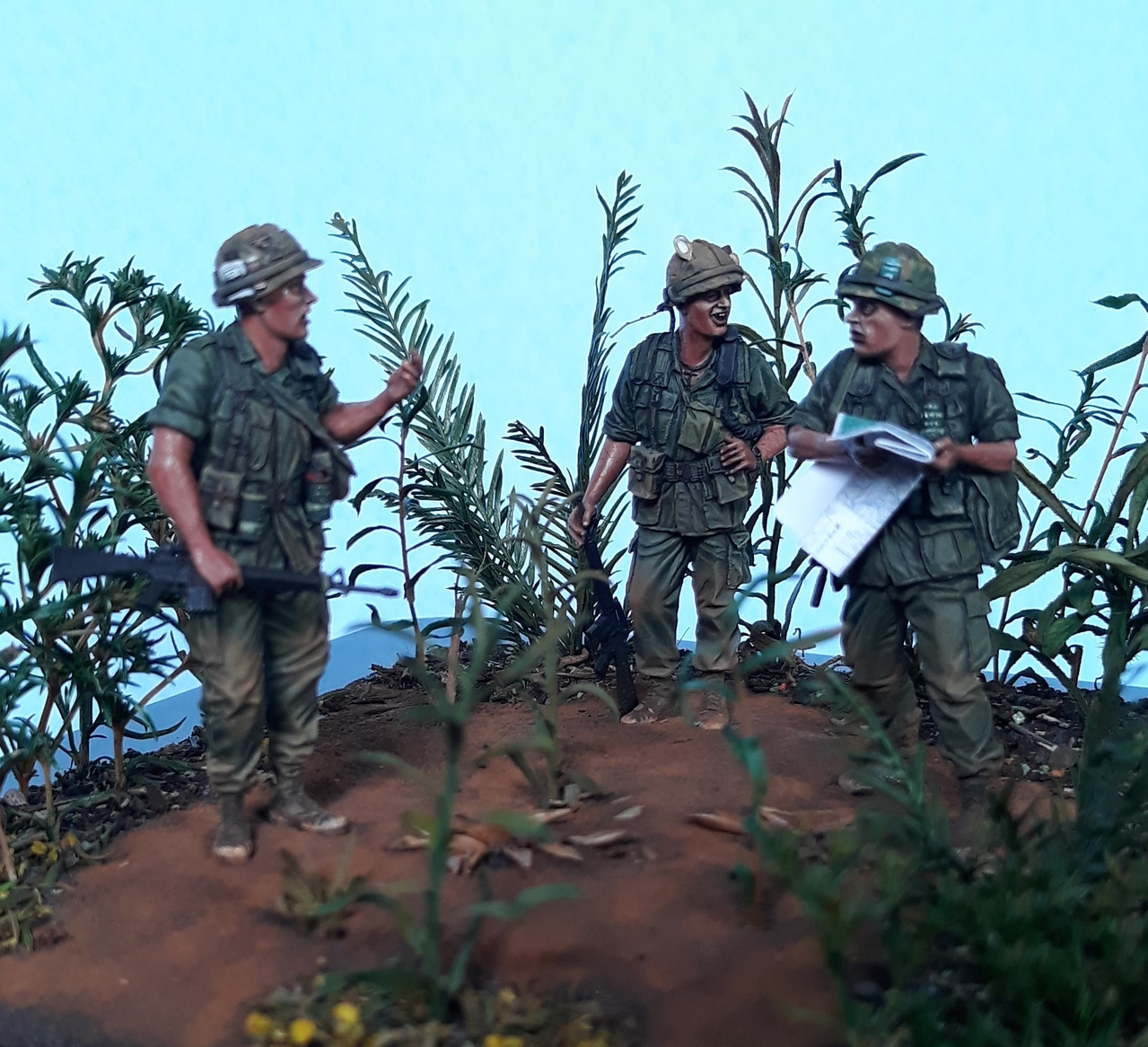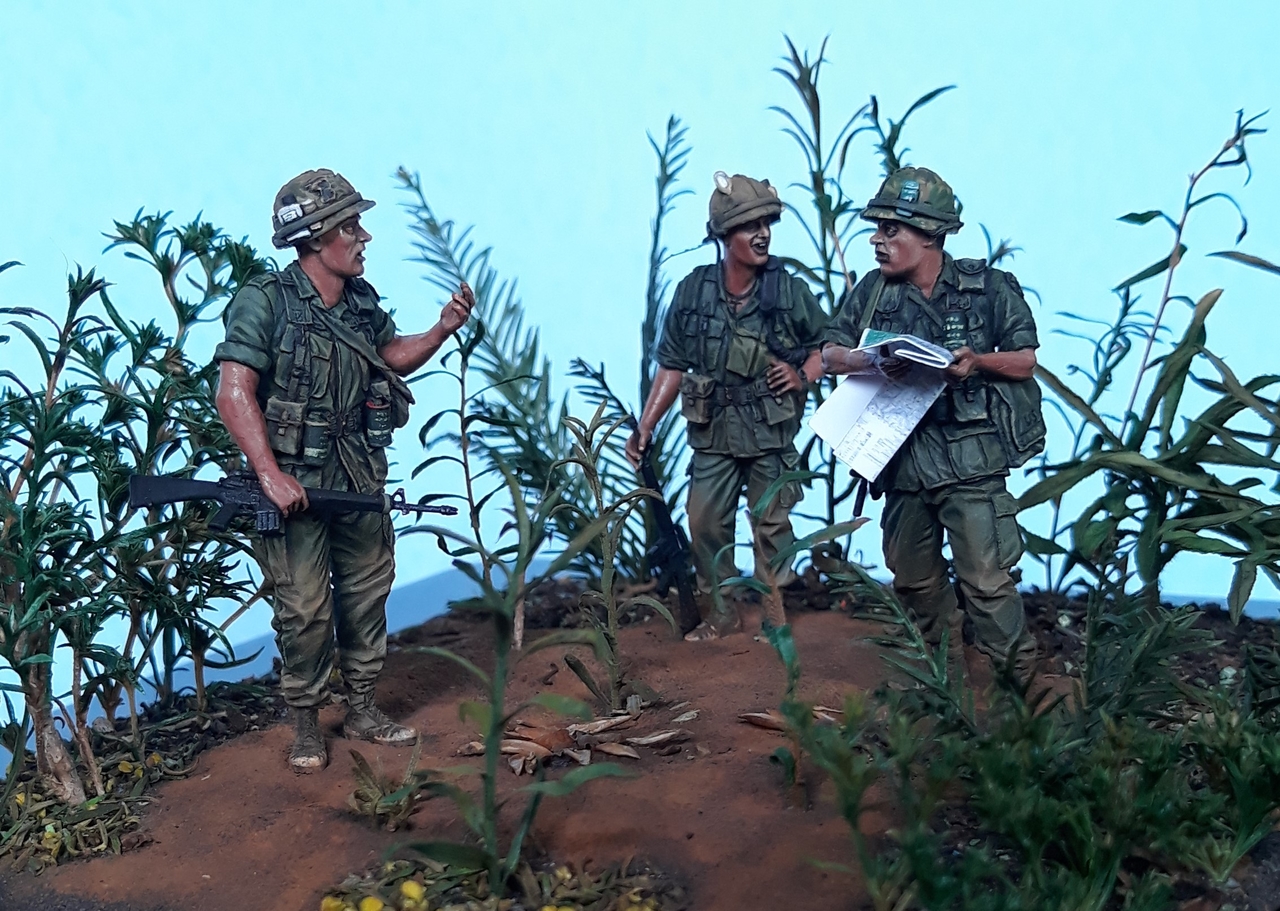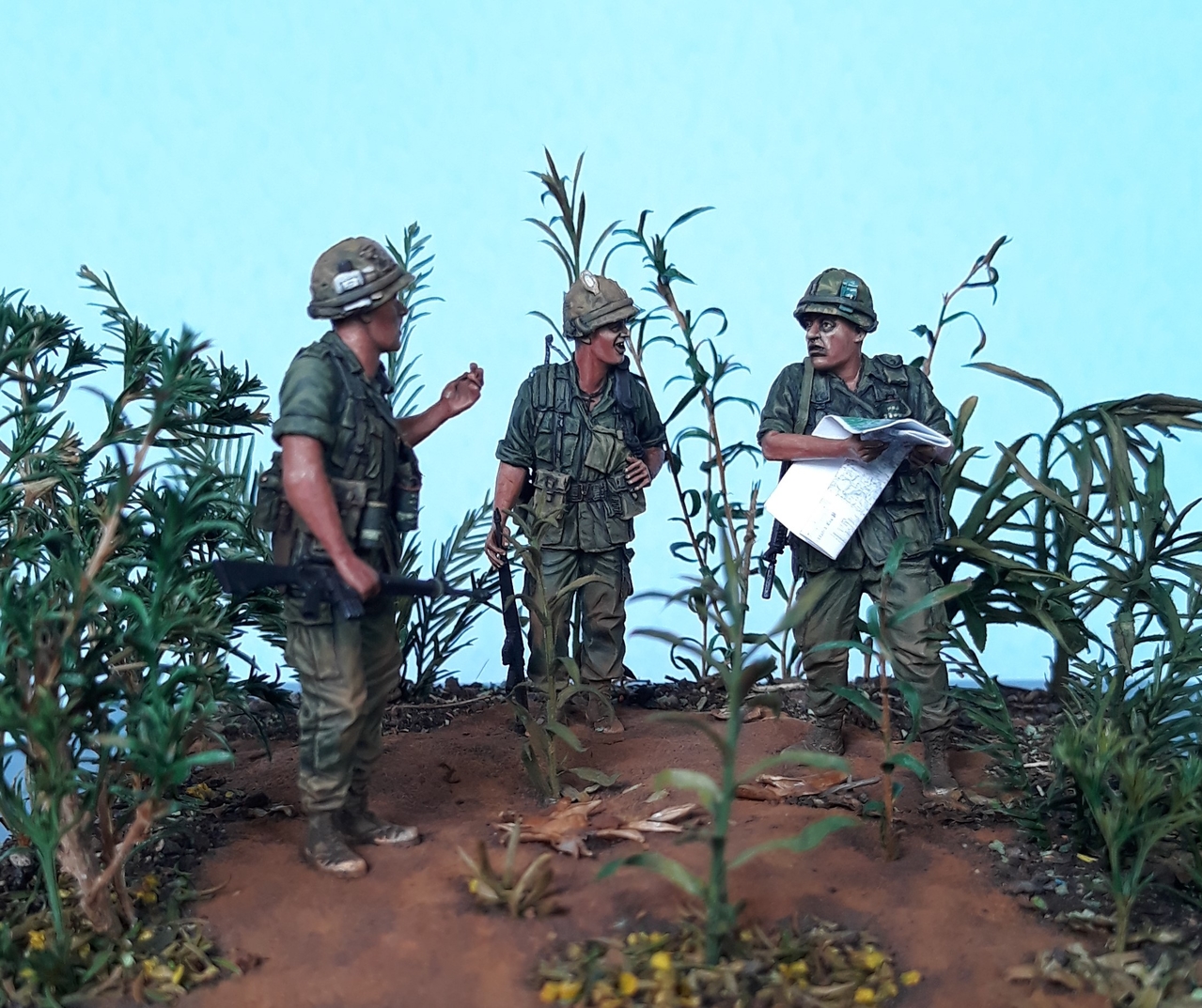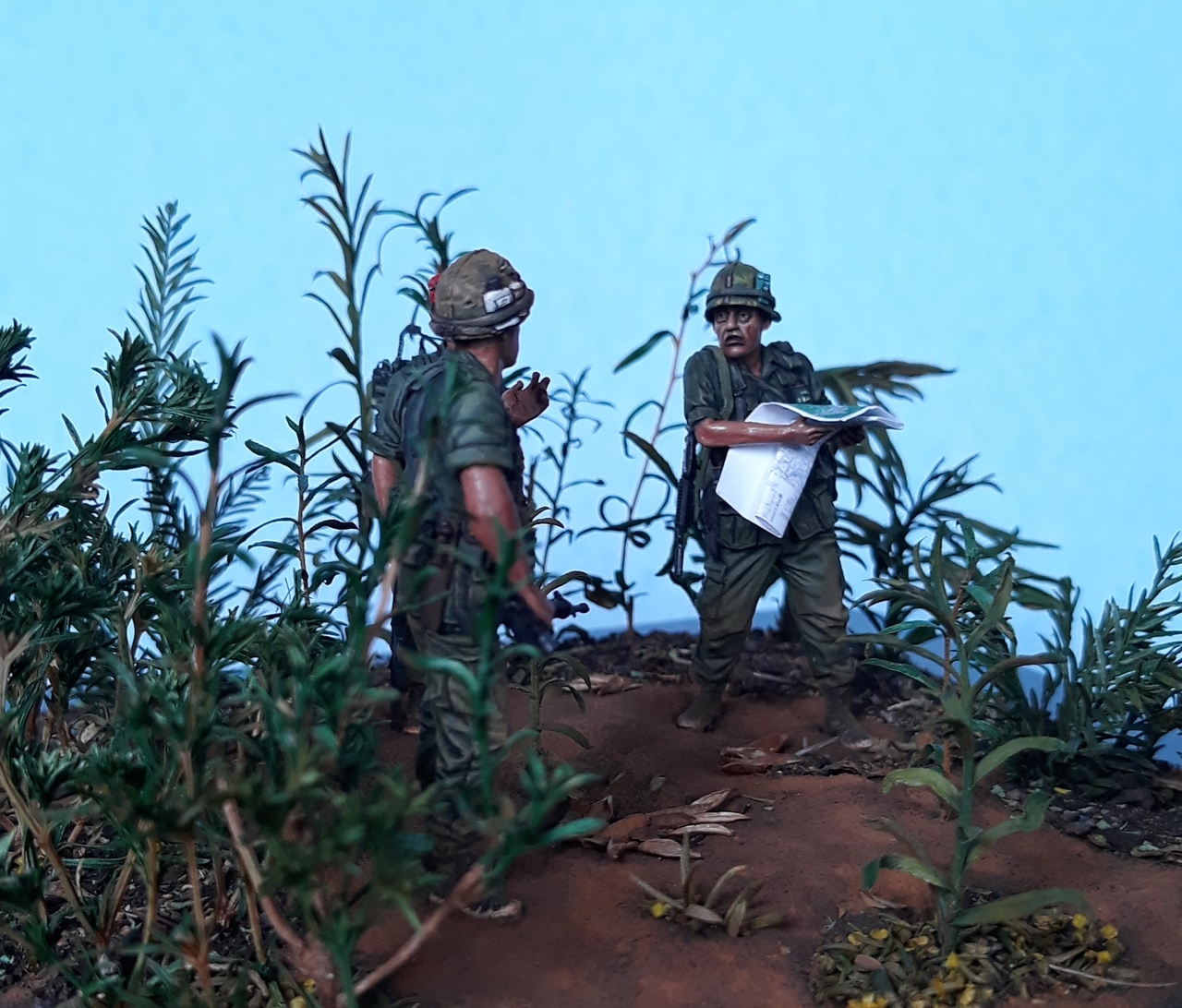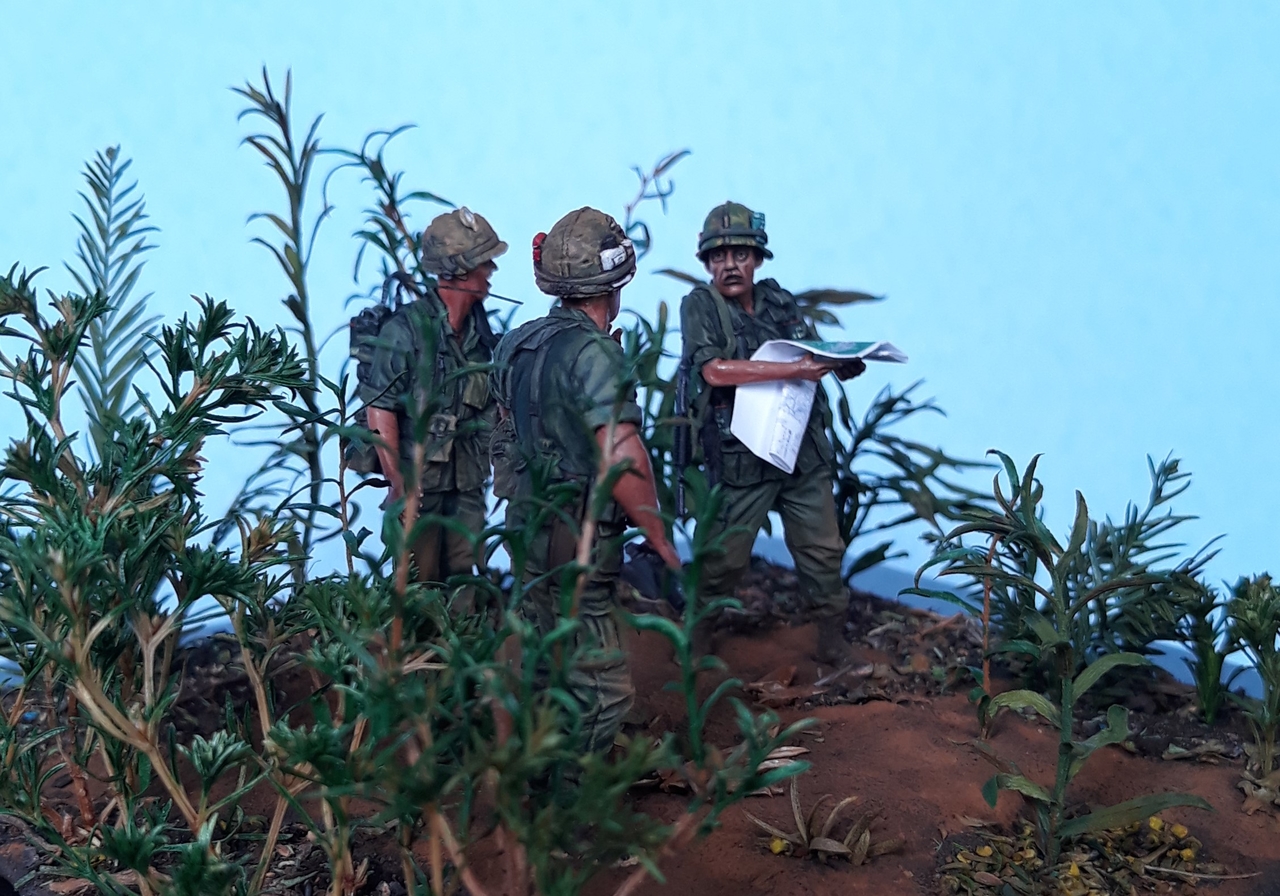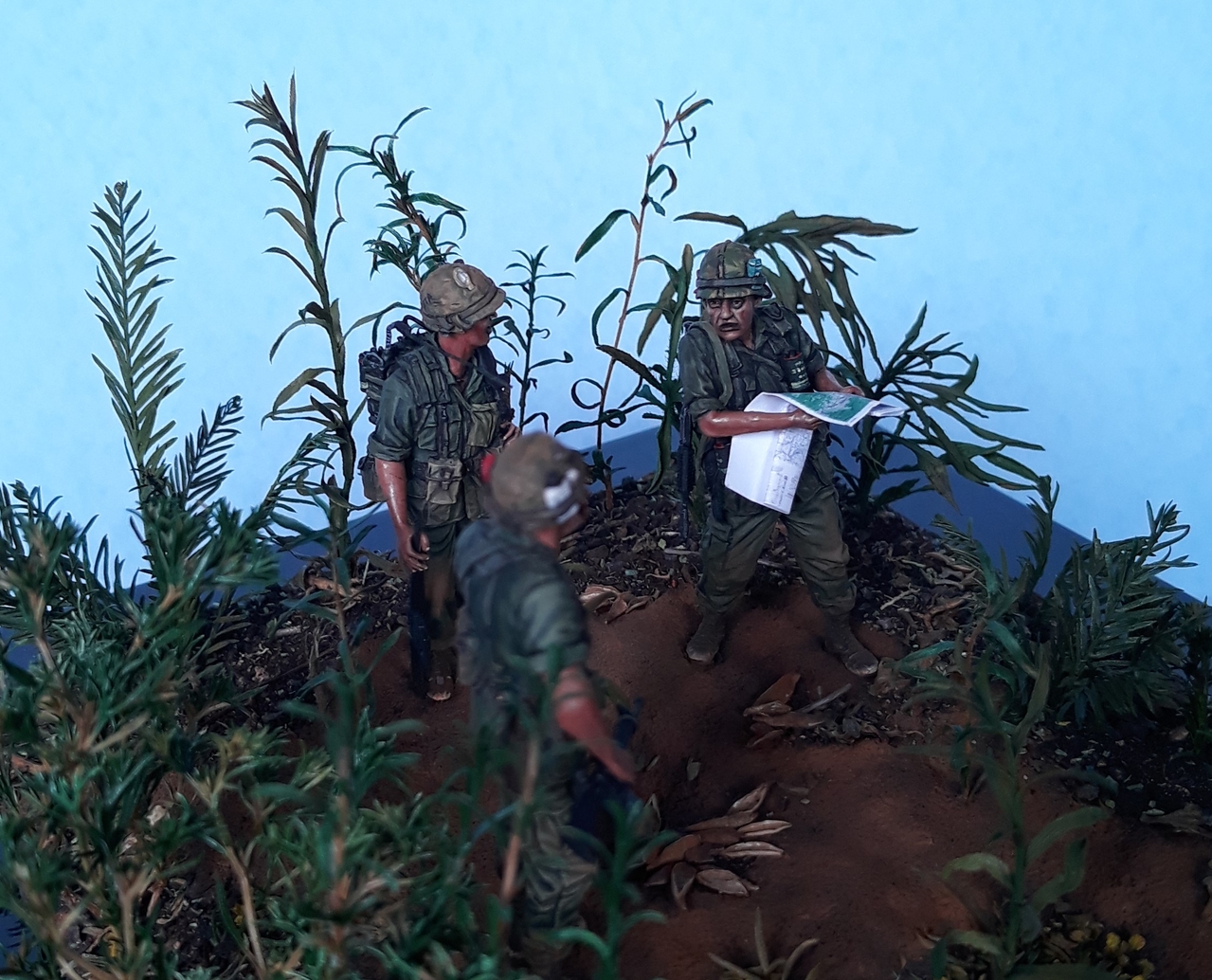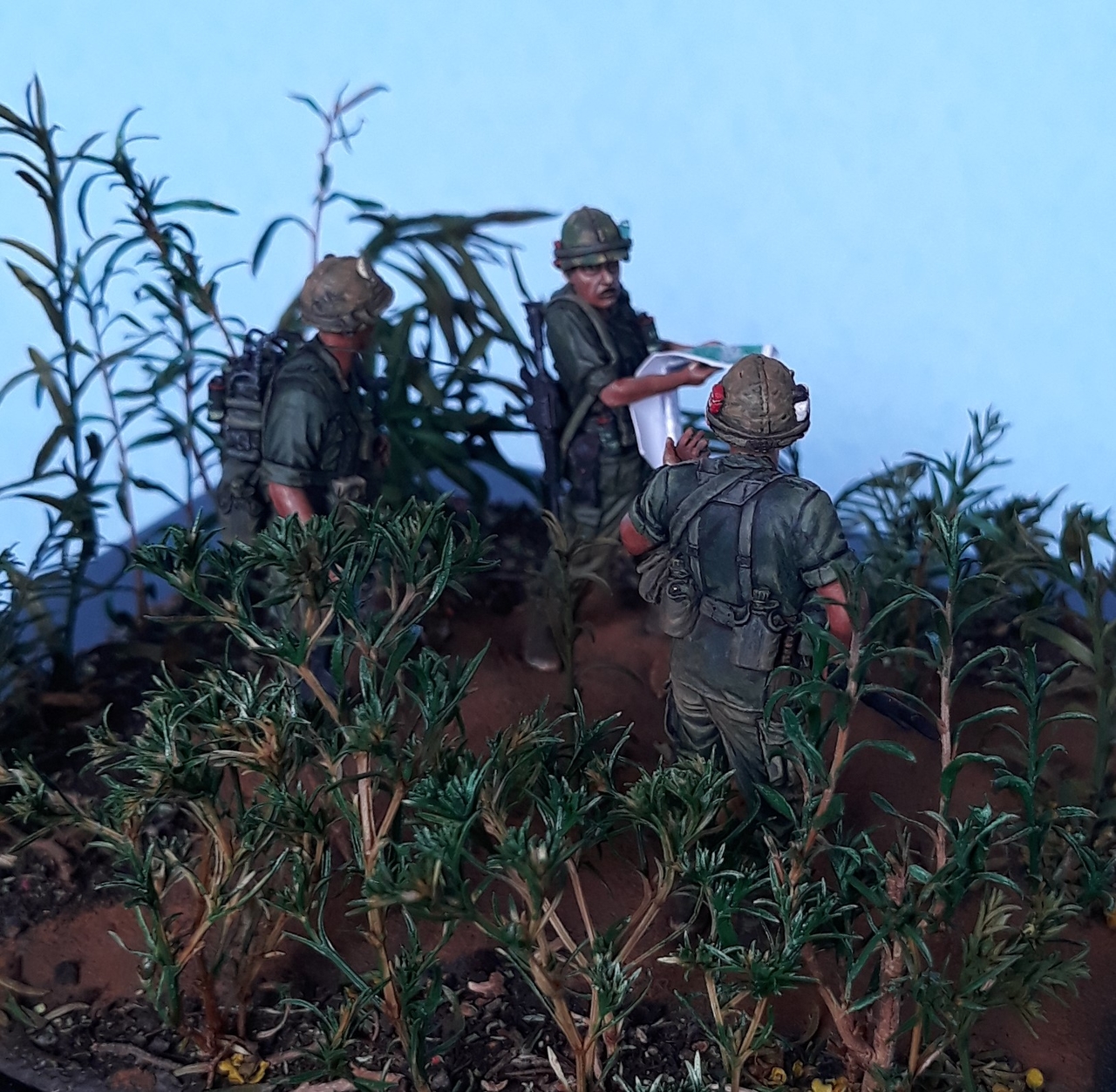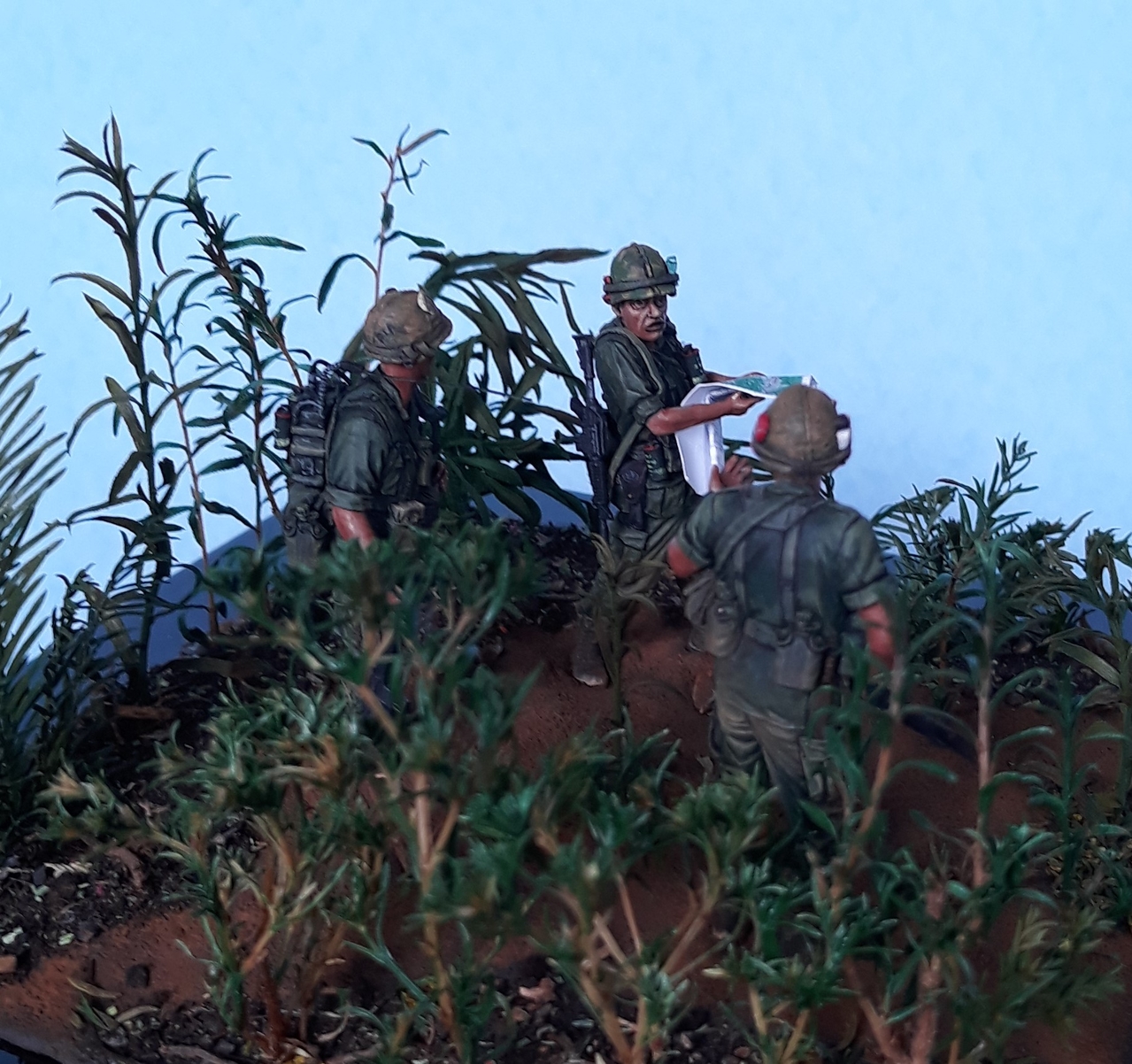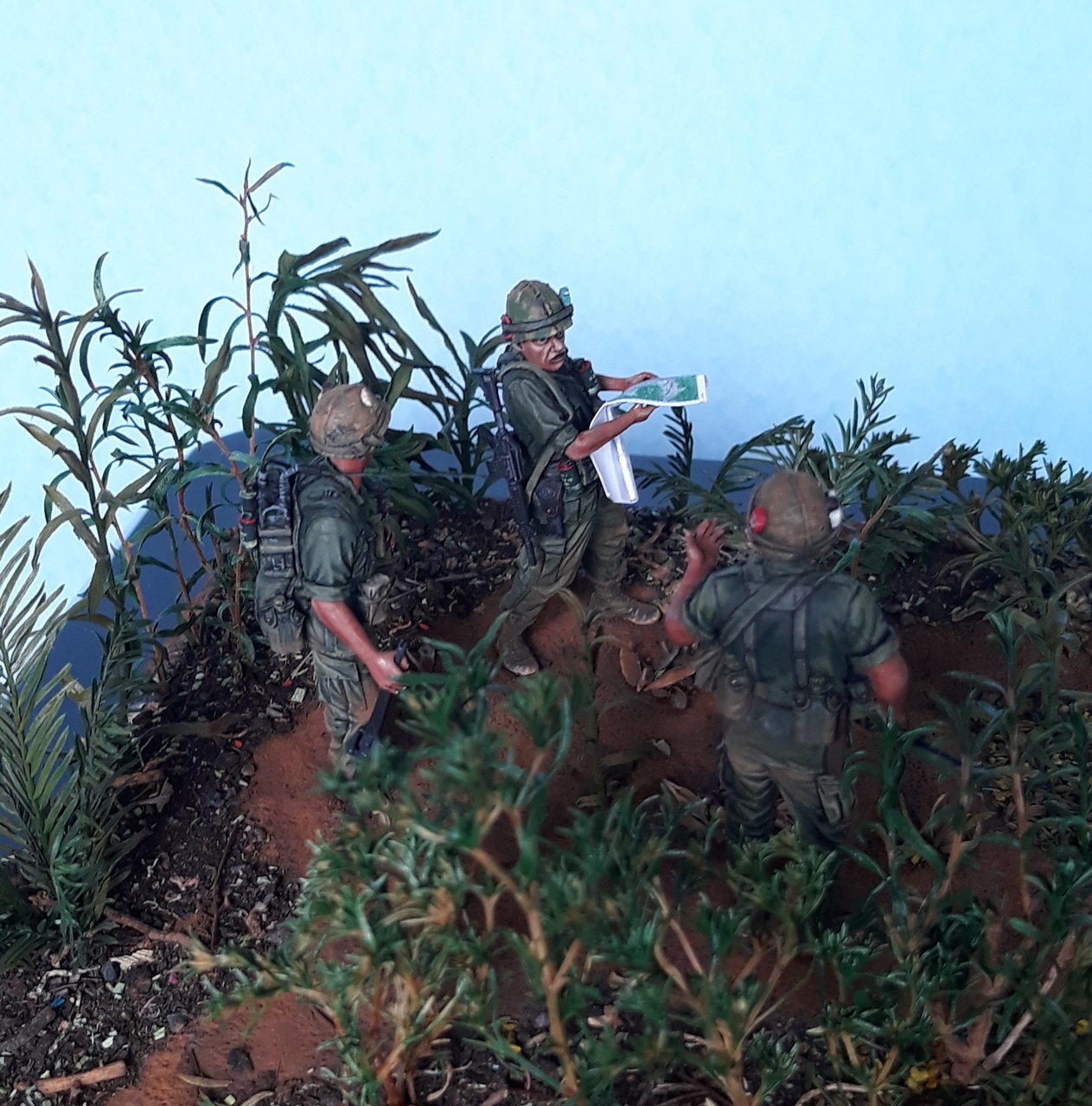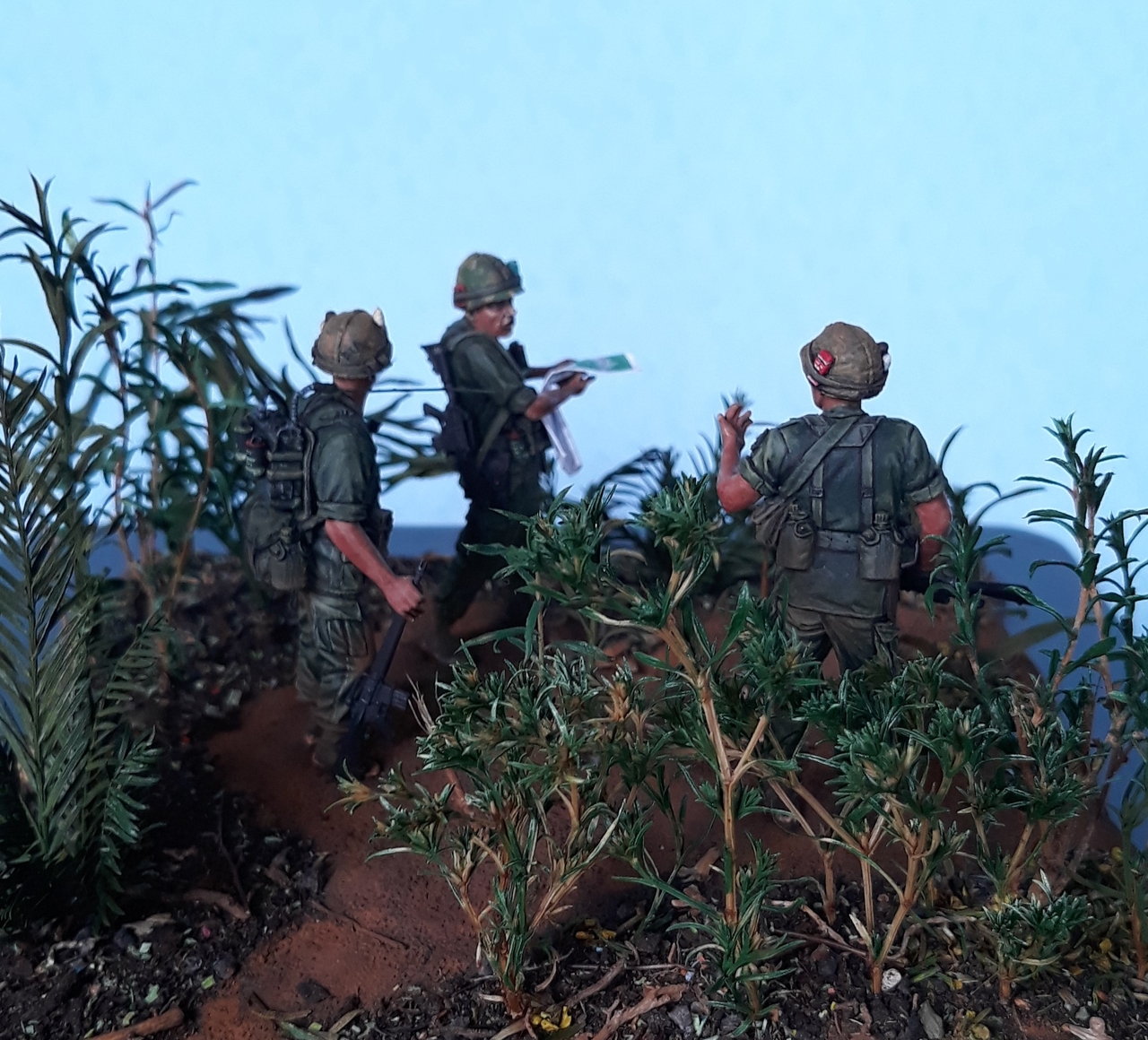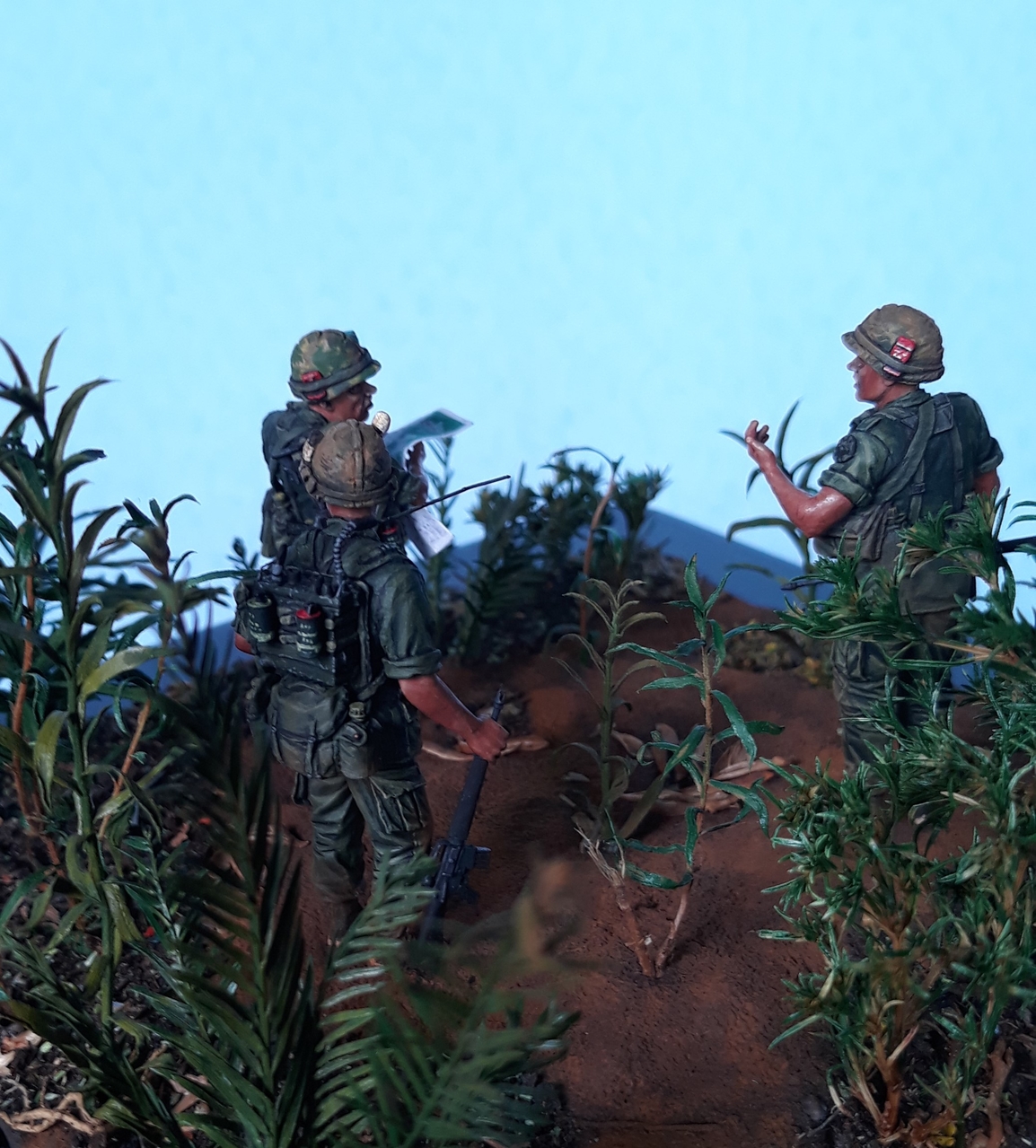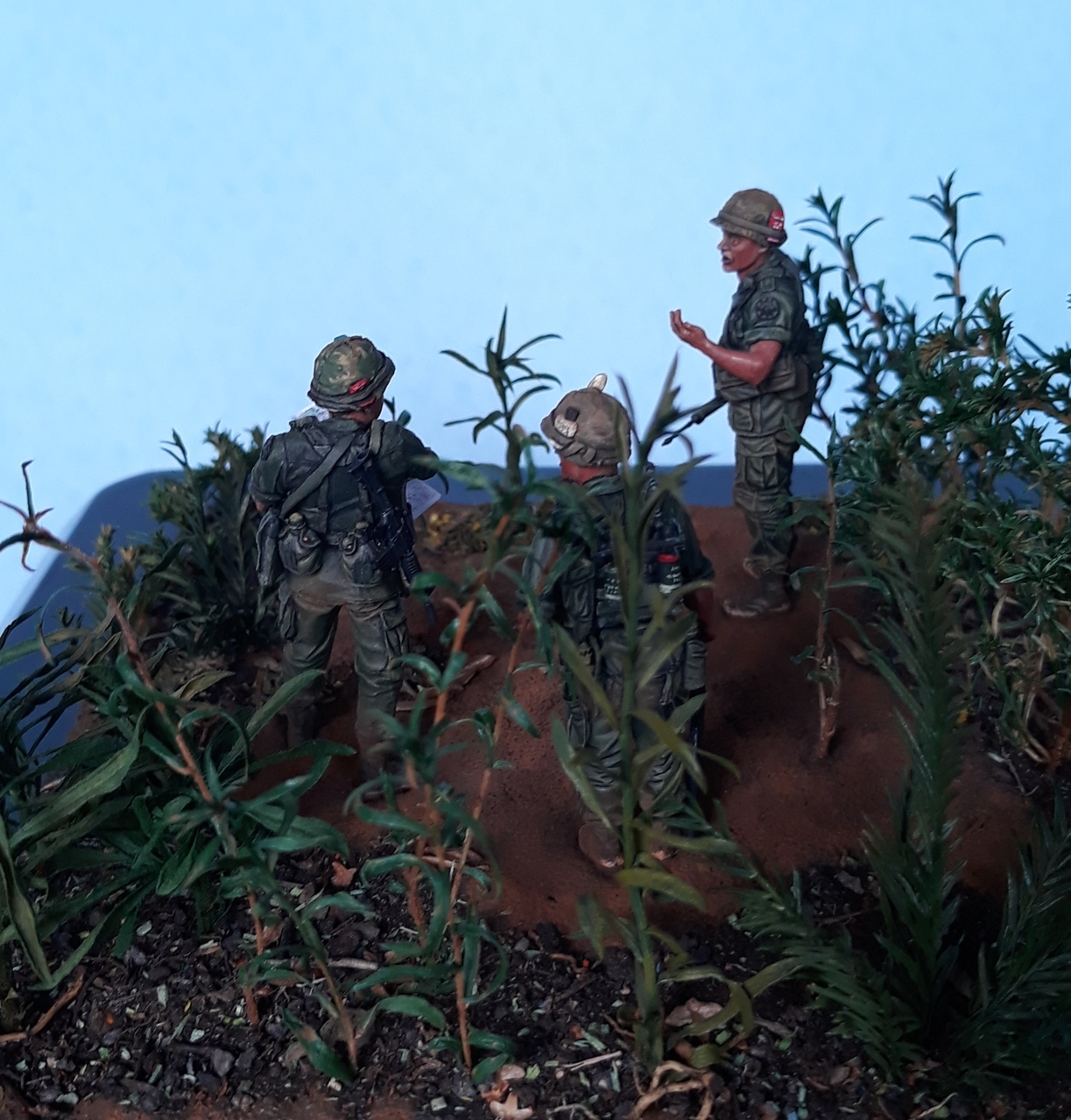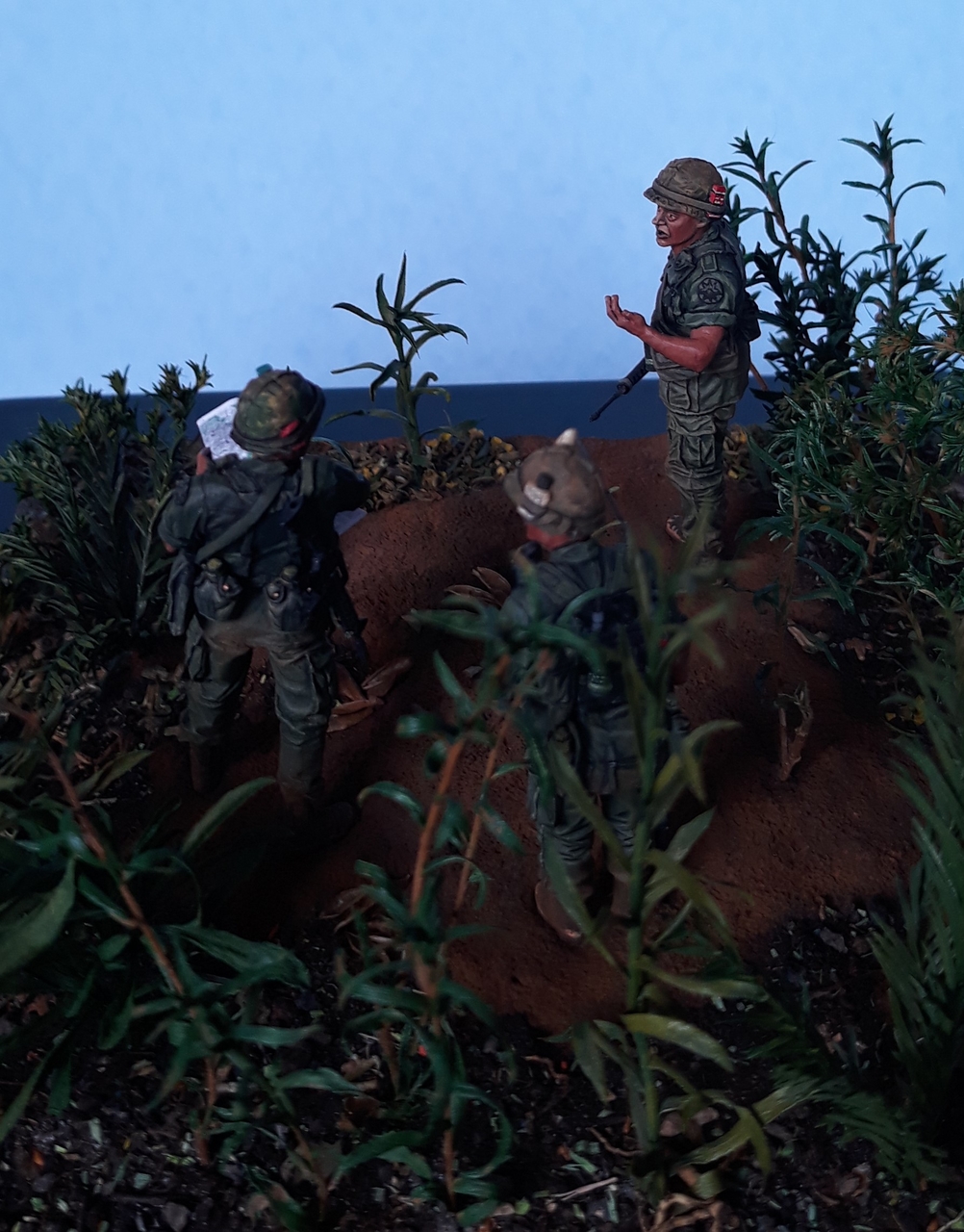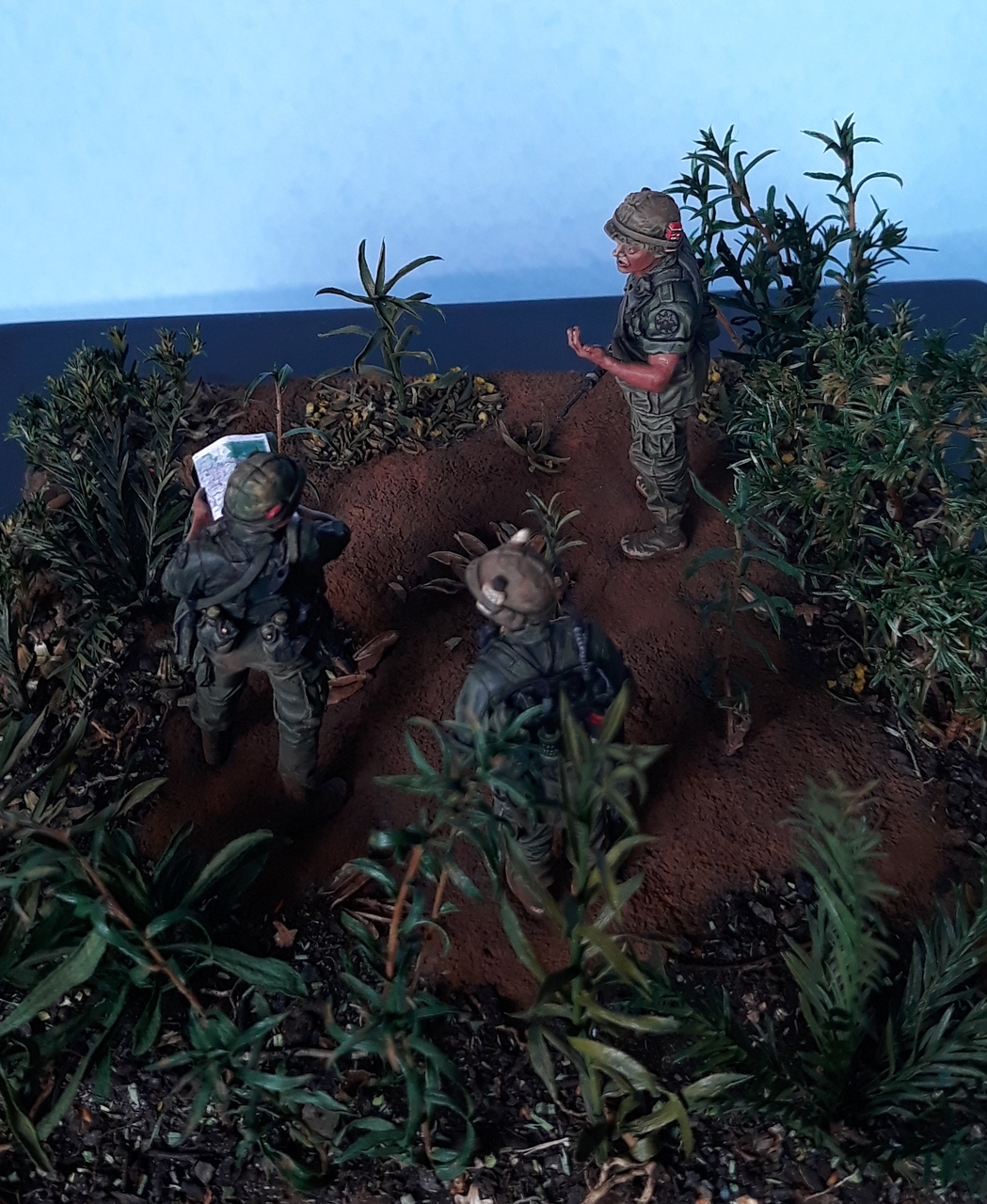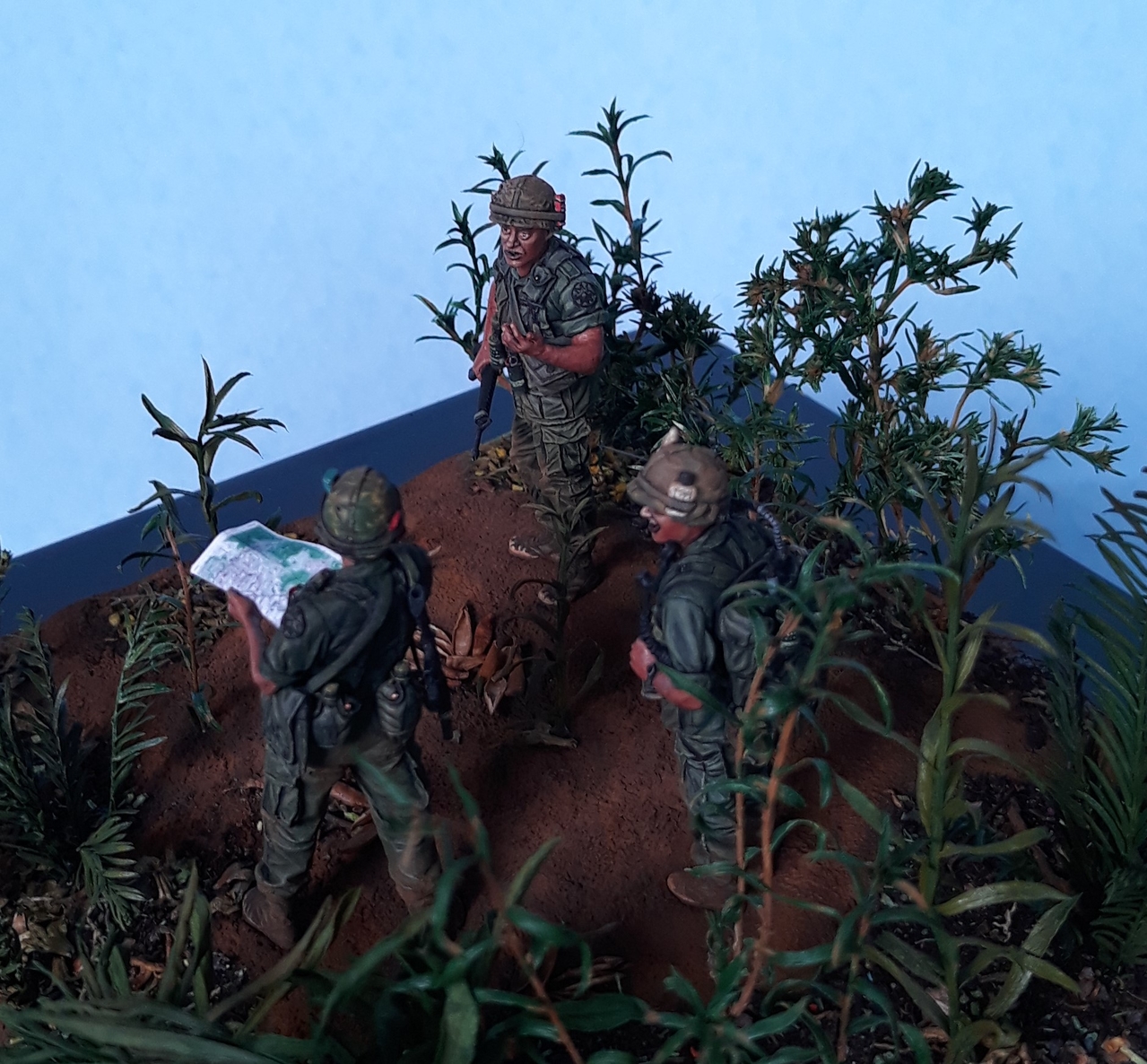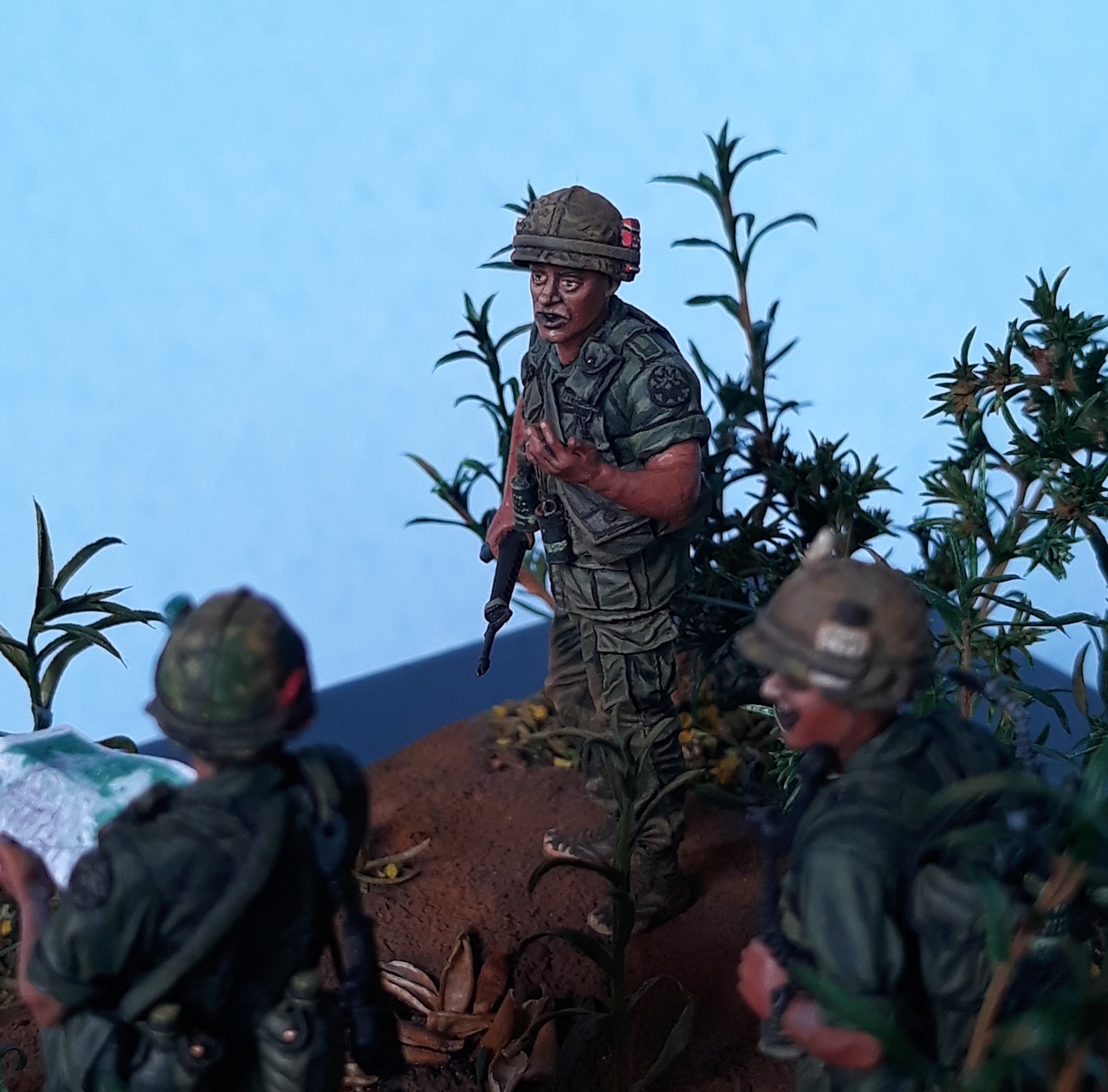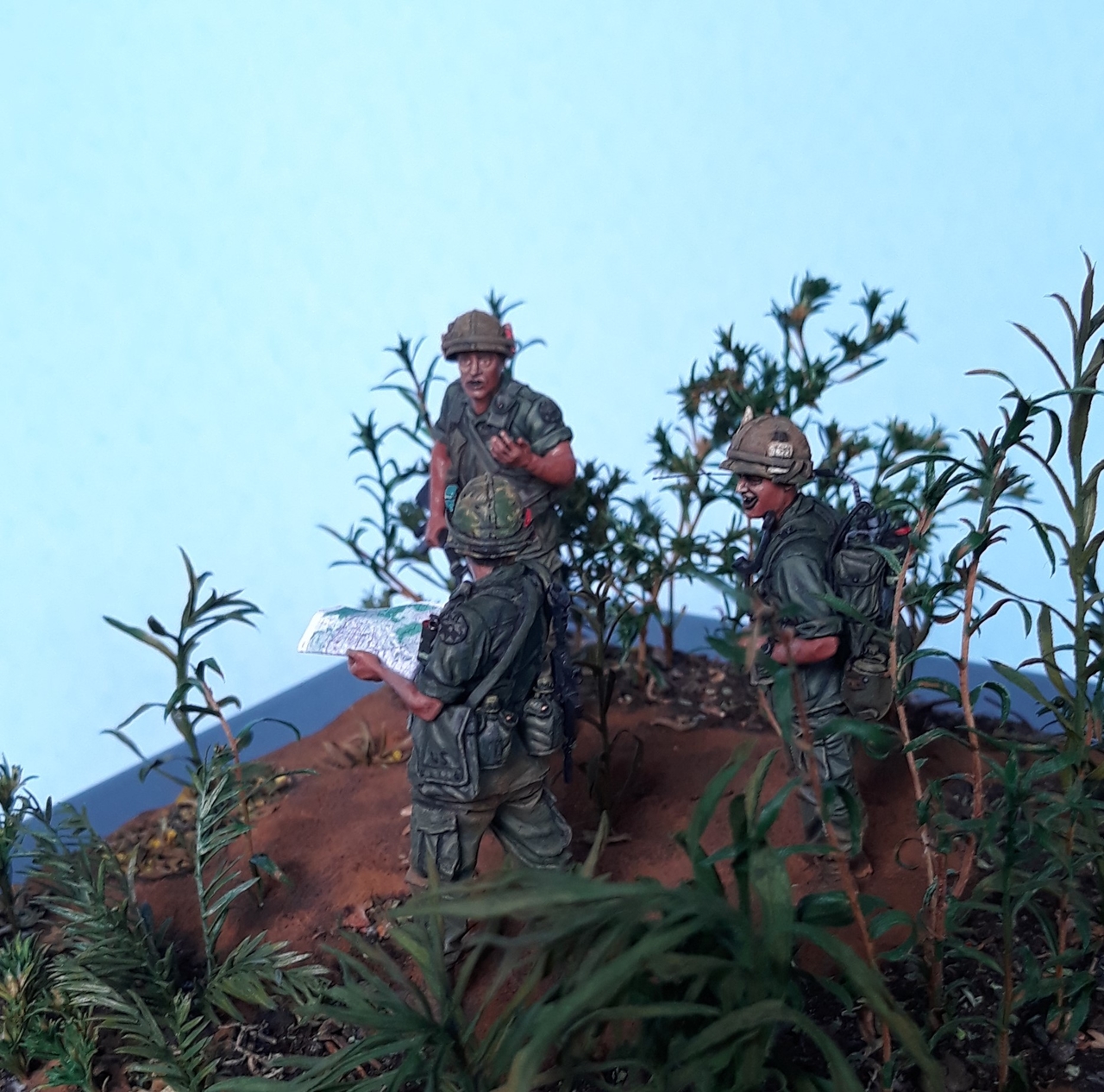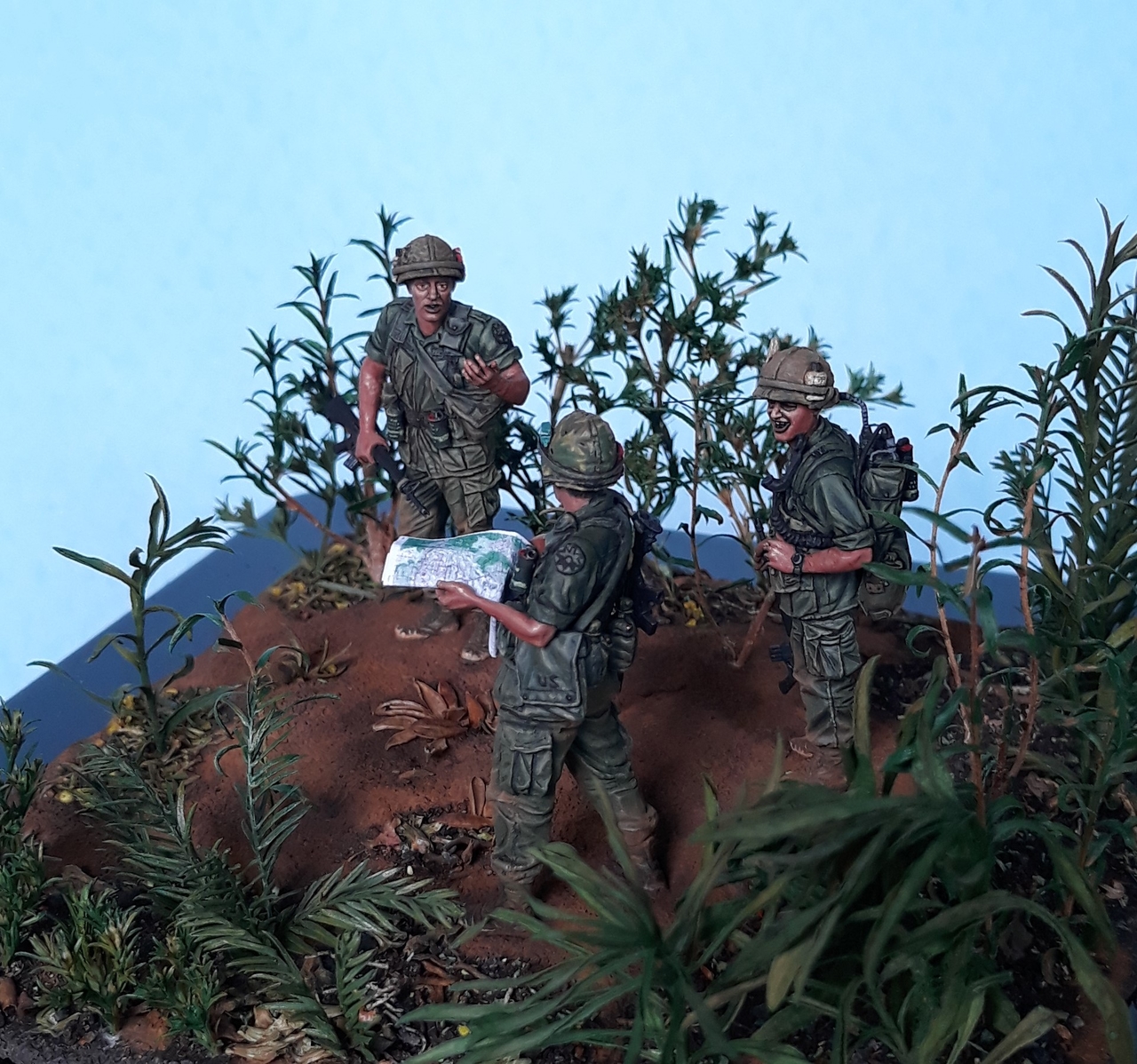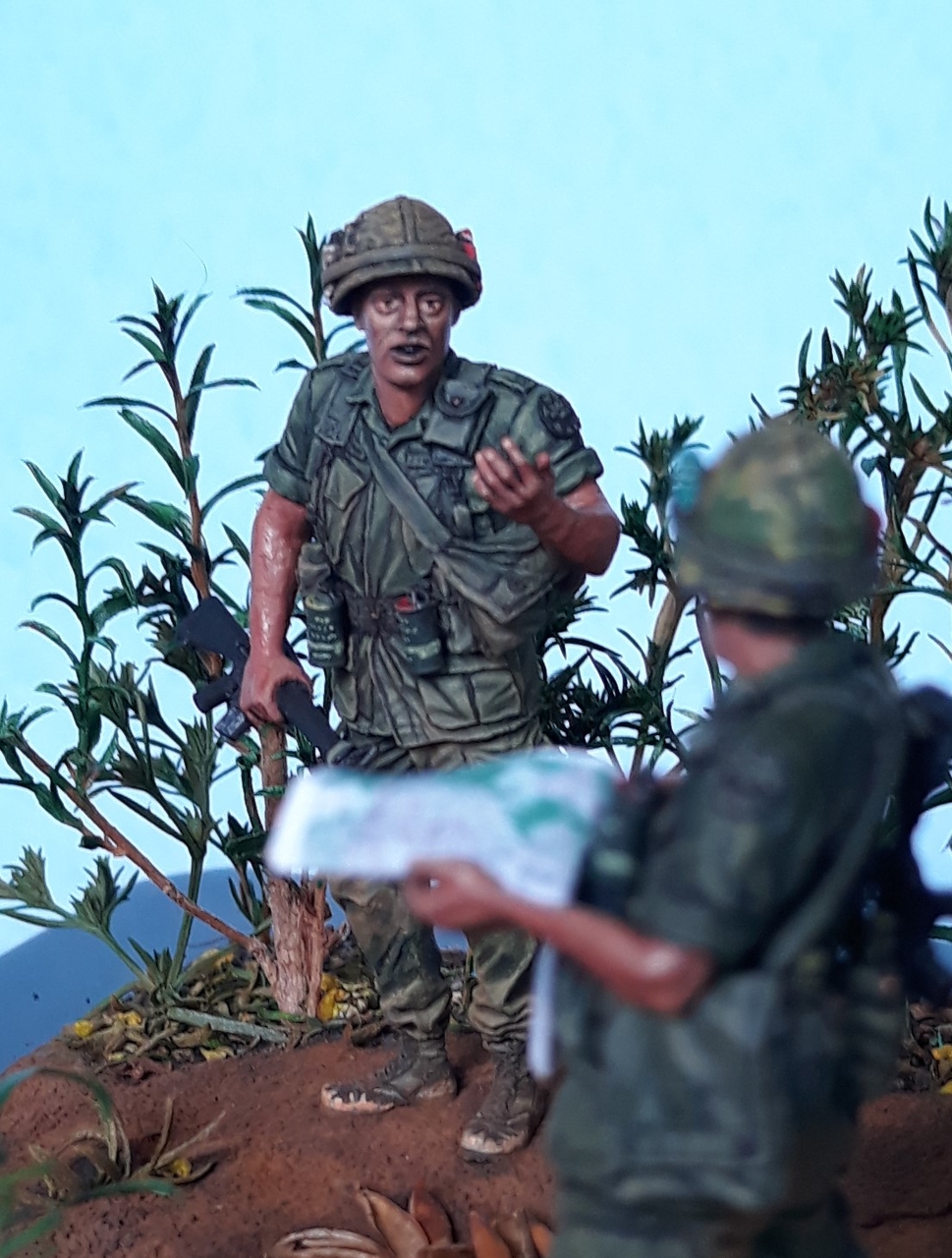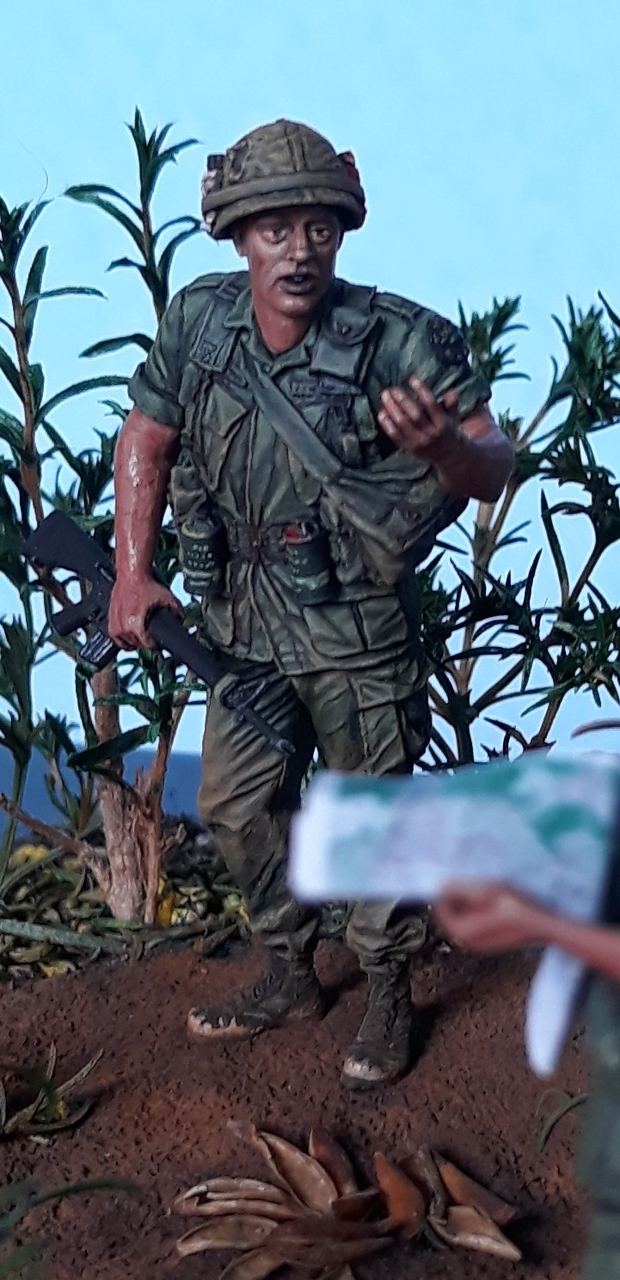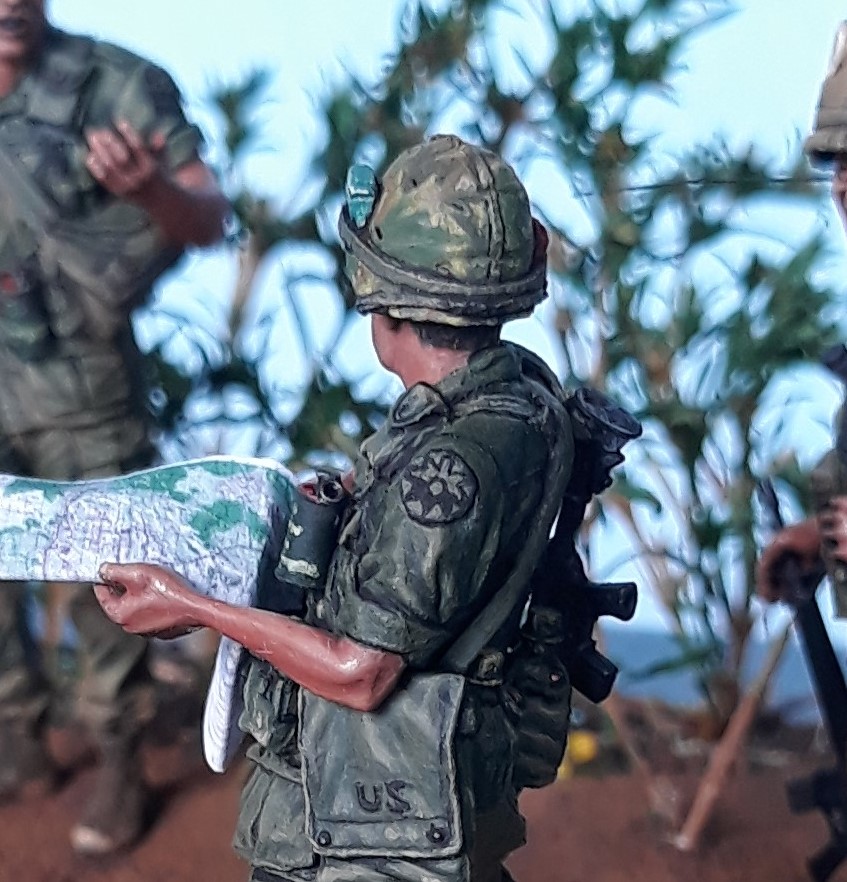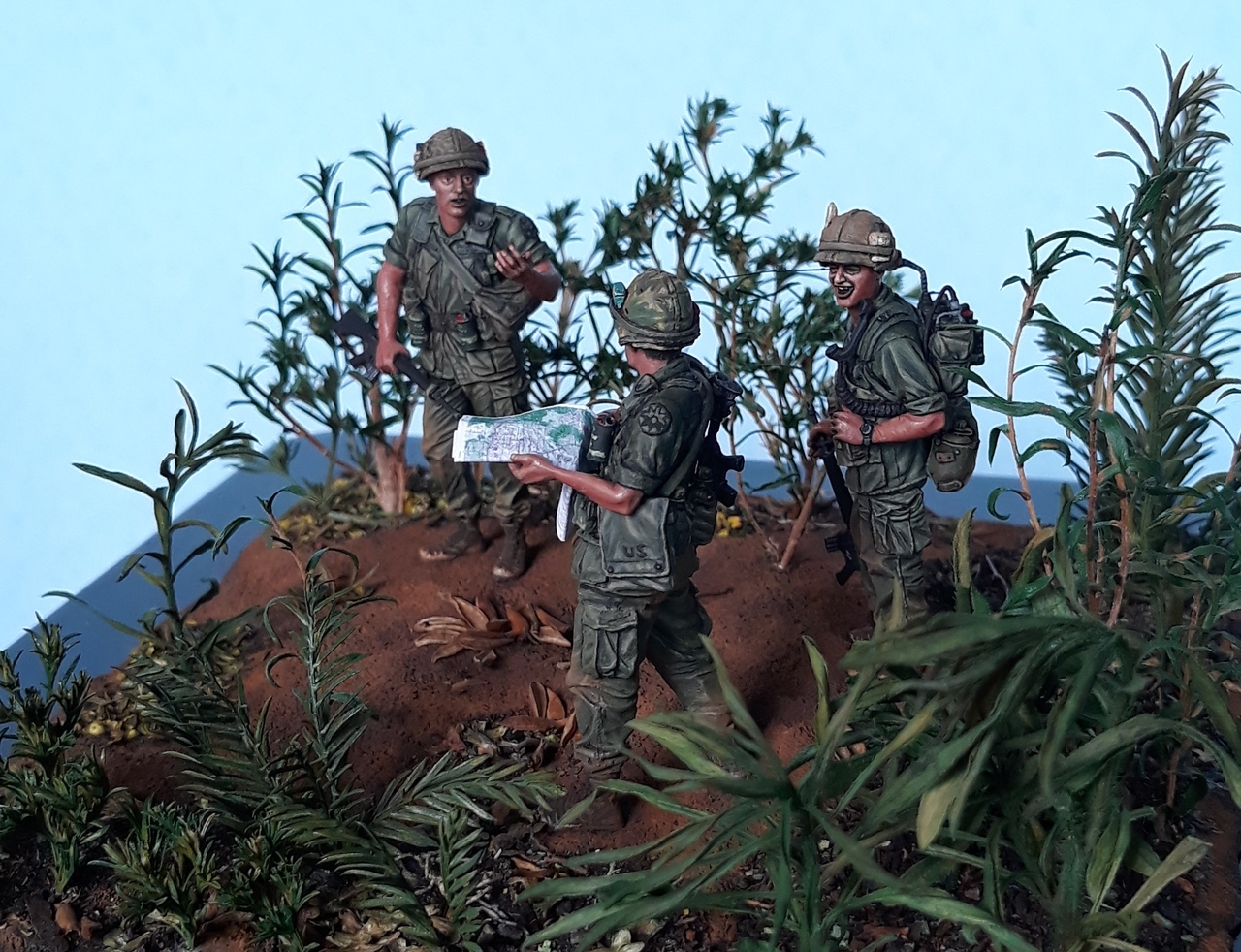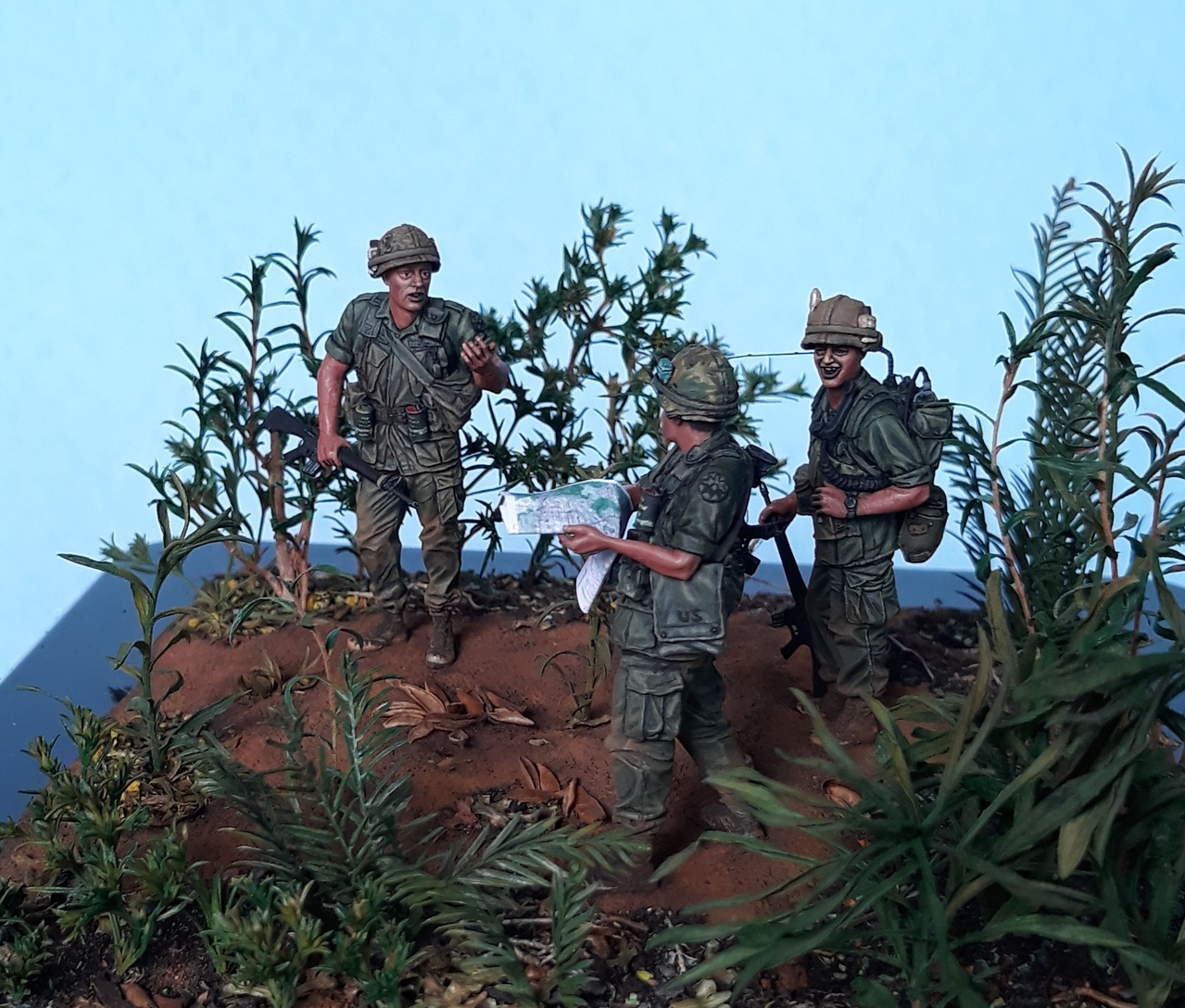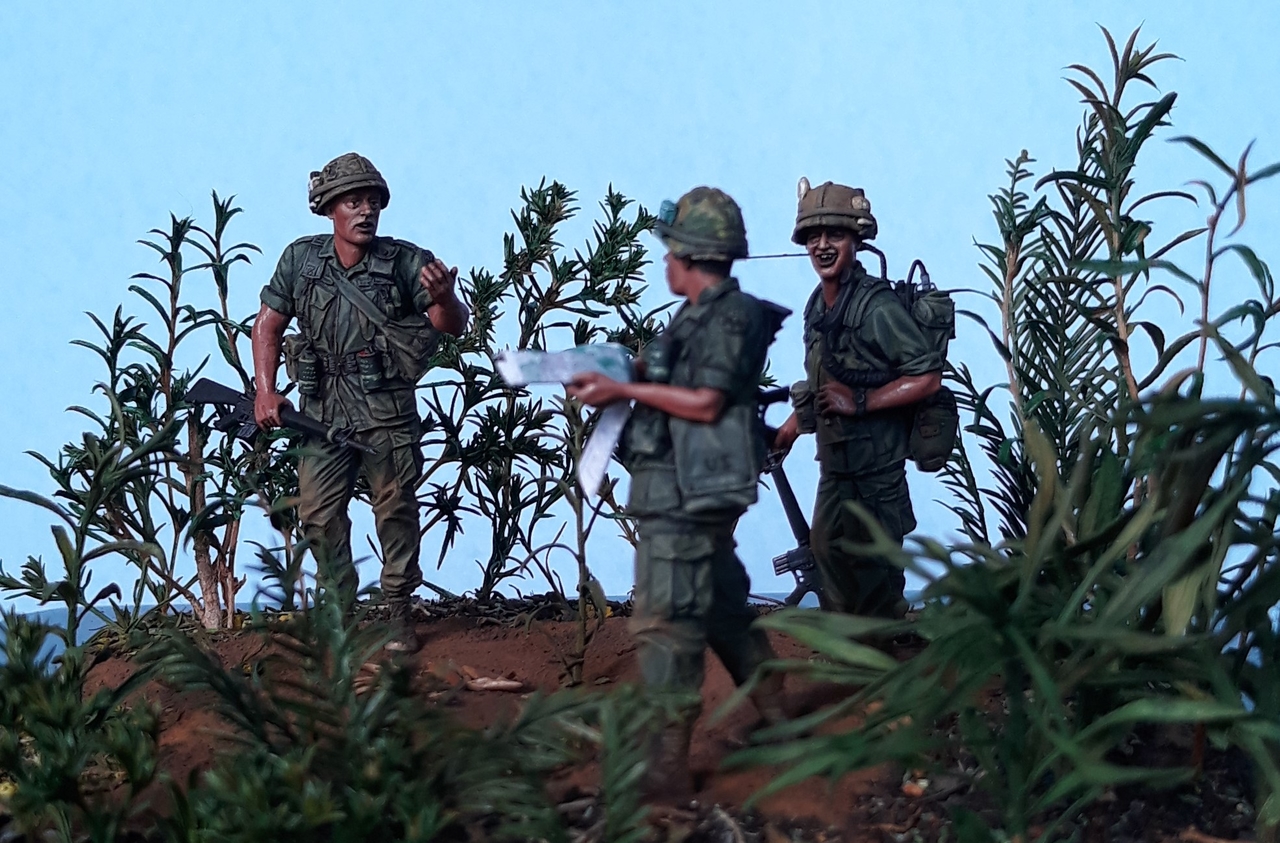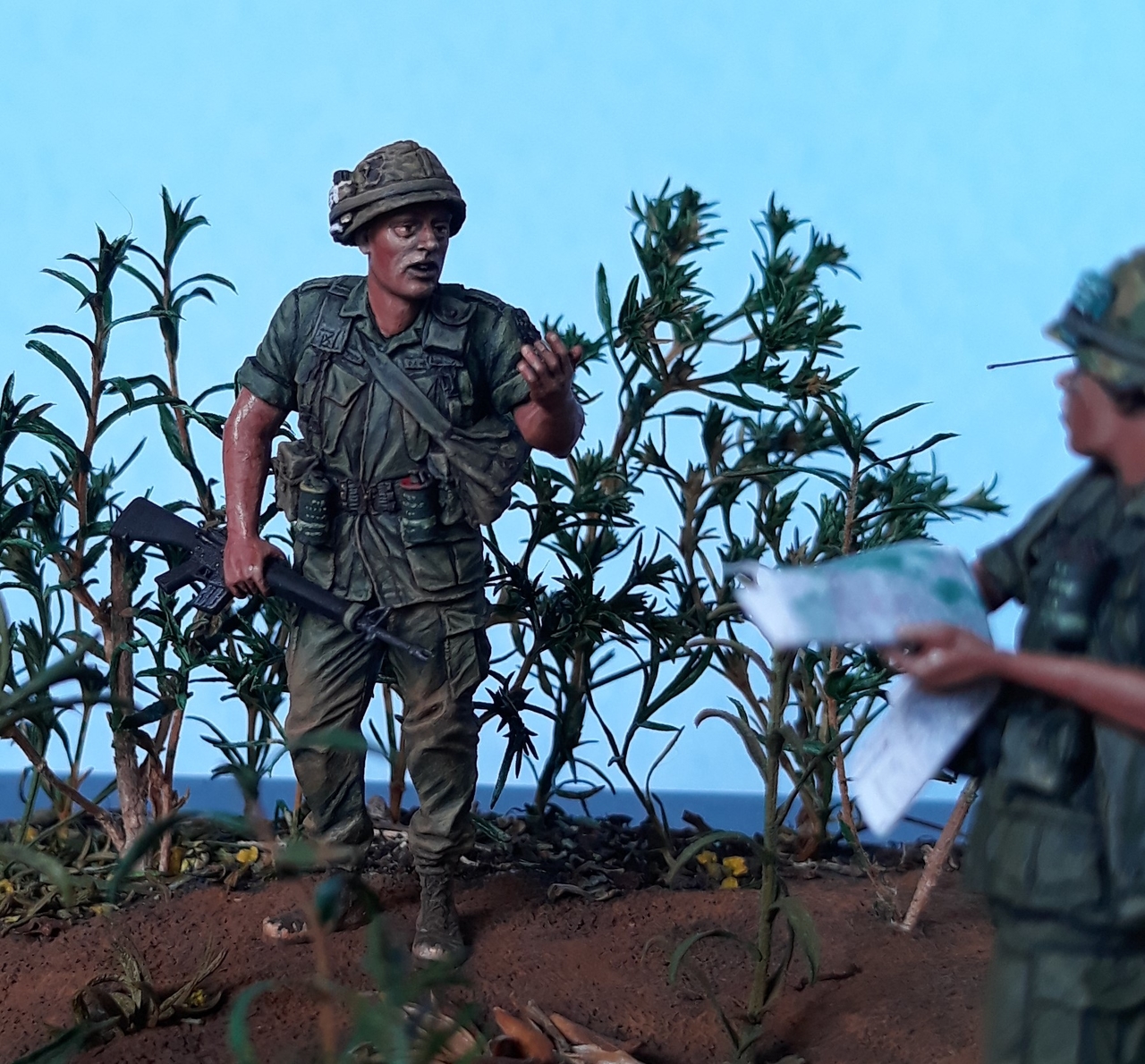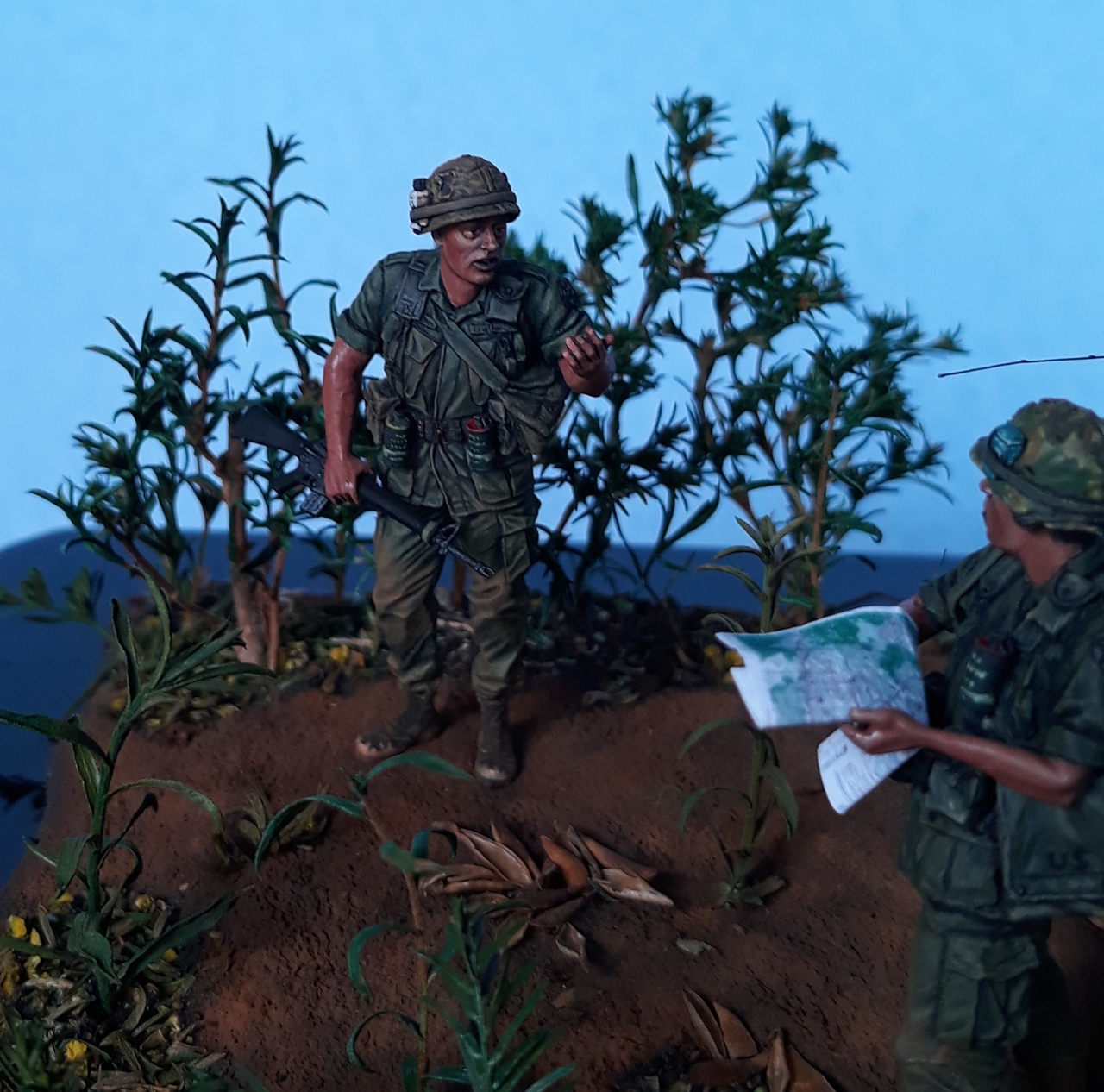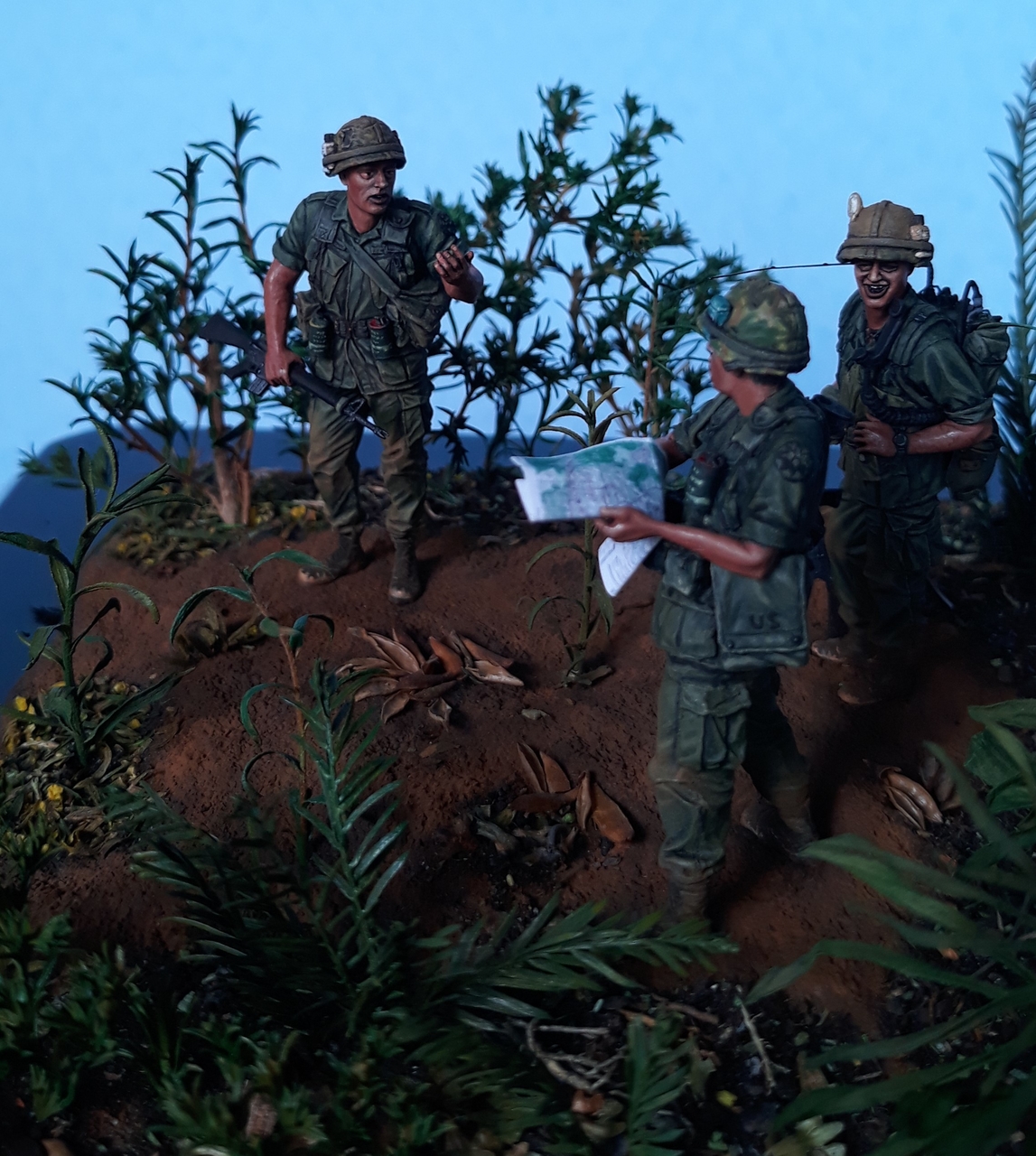 Thanks for looking. I'd be happy to answer any questions anyone may have about what I did with the figures, etc. It may take a day or two for me to answer as we are preparing for my dad's funeral which will be 6 June which is incidentally the date marking my grandfather's first bombing mission as a Bombardier in B24s on D-Day and my first day at Marine Corps Recruit Training in 1988. Like the date marking new journey's for my grandfather and me, it will mark a new journey for my dad. I dedicate this diorama in his memory as he was a member of the 9th Infantry Division in Vietnam from December 1966 through July 1968.
Cheers,
James