I haven't found any period pics showing water drums. Here are the closest matches I've came across...
Filling water cans from an Italian tanker truck :
Another option :
Maybe you could used a captured British water truck ?....
EDIT : Schatton has released a 1/35 scale German DAK water trailer :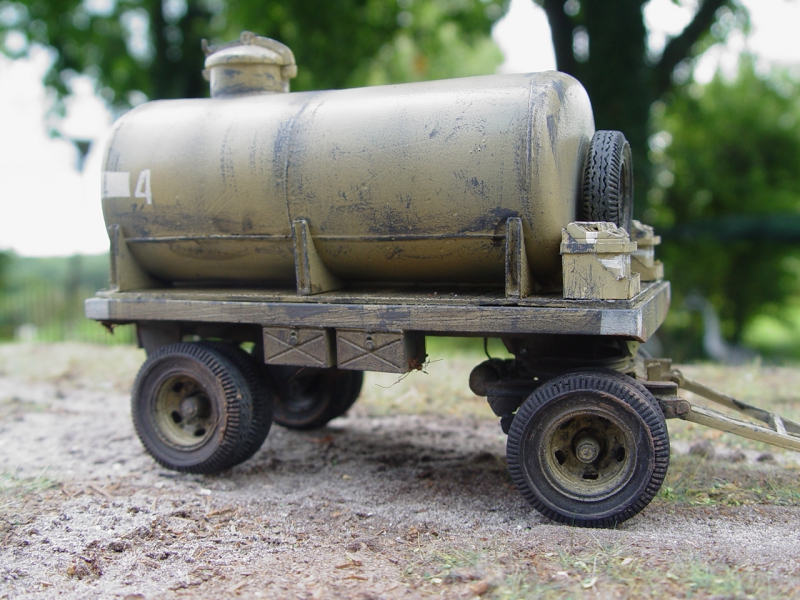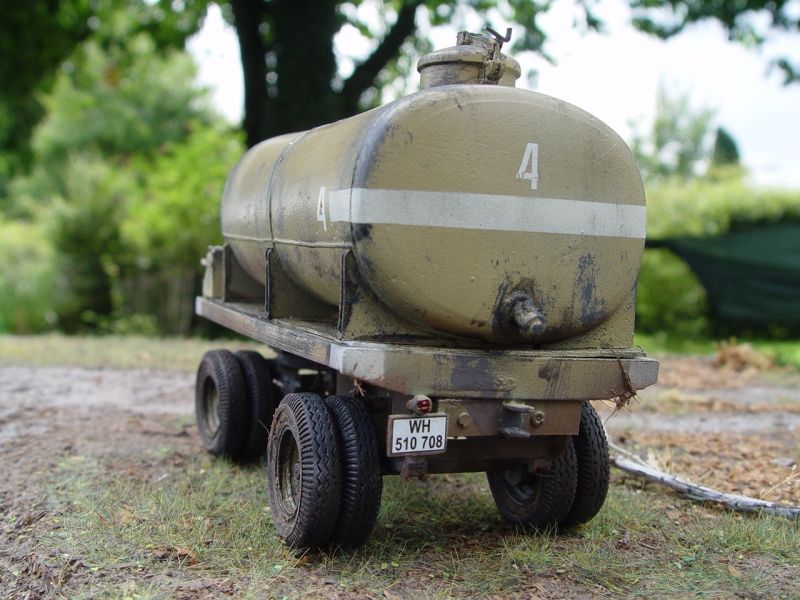 I guess the white band at the rear is for water...
http://www.mako-modellbau.de/product_info.php?language=en&products_id=46719
H.P.