A small complaint followed by a suggestion:
Every time I send an Instant Message, immediately after, I end up at what I will call a dead end page after I hit "Submit". After that I am stuck unless I hit another button such as "Forums" or "Gallery".
This is the screen I get after send an IM:
Ending up on this "dead end" page I then have to hit the "Forums" button which only then takes me to a page that has the "Latest Posts" access button which is most often where I want to go anyway.
_________________________________________________
I would like to suggest a small programming change: To add the "Latest Posts" link button to this otherwise dead end page.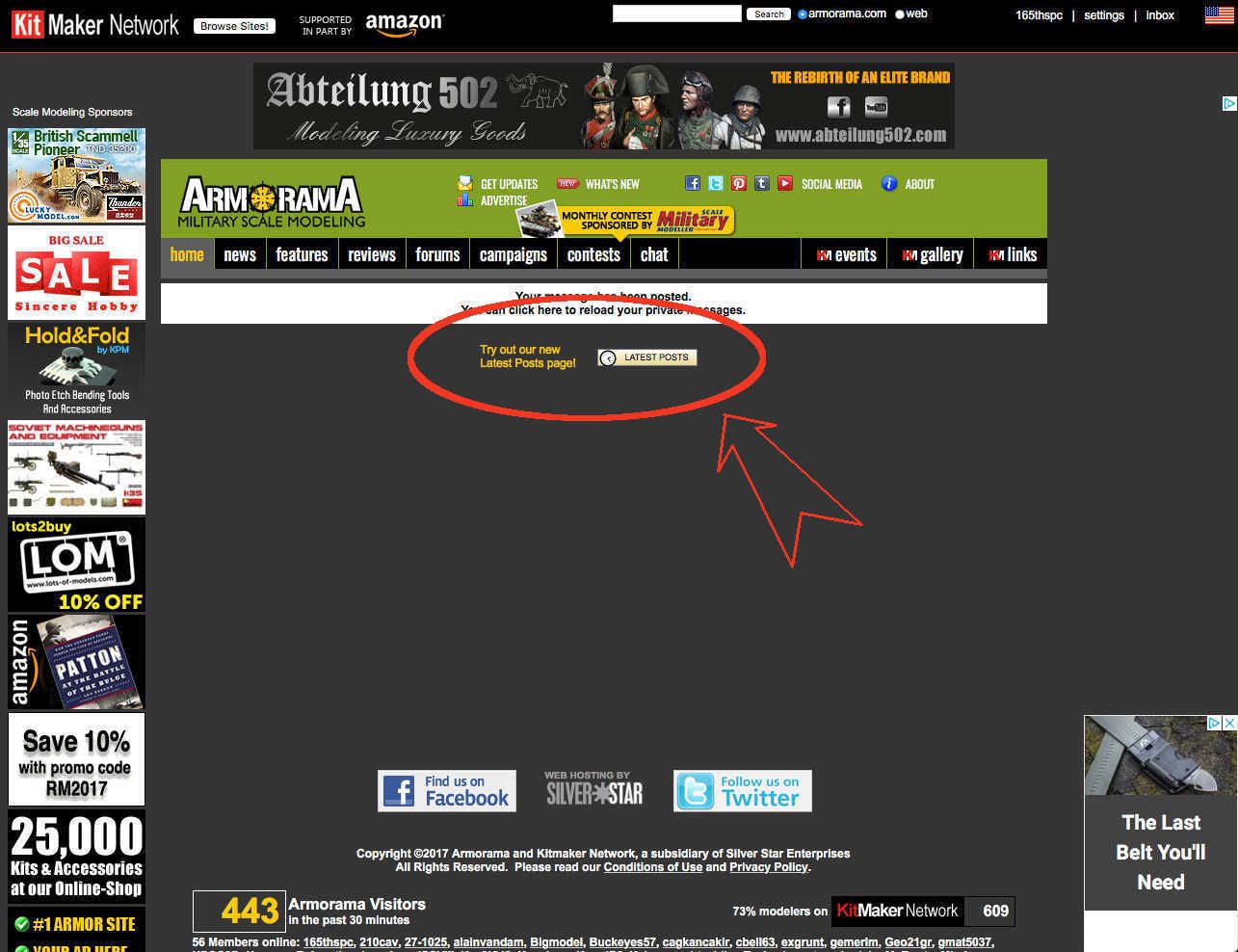 I realize having to hit a second button to get where I want to go is a small thing but isn't "flow" what website programming is all about? Making a site that flows and is convent to use. This suggestion is intended as only a small adjustment to an otherwise extremely well done website.